With the improvement of people's living standards, outdoor sports projects are becoming more and more popular, especially various sports activity projects. In order to provide a better place for outdoor sports activities, Liri Architectural Technology has developed a series of party tents for this purpose. They not only have a unique design, but also take into account good practicality and functionality, and are loved by organizers.
——Provide you with a one-stop professional event supporting facilities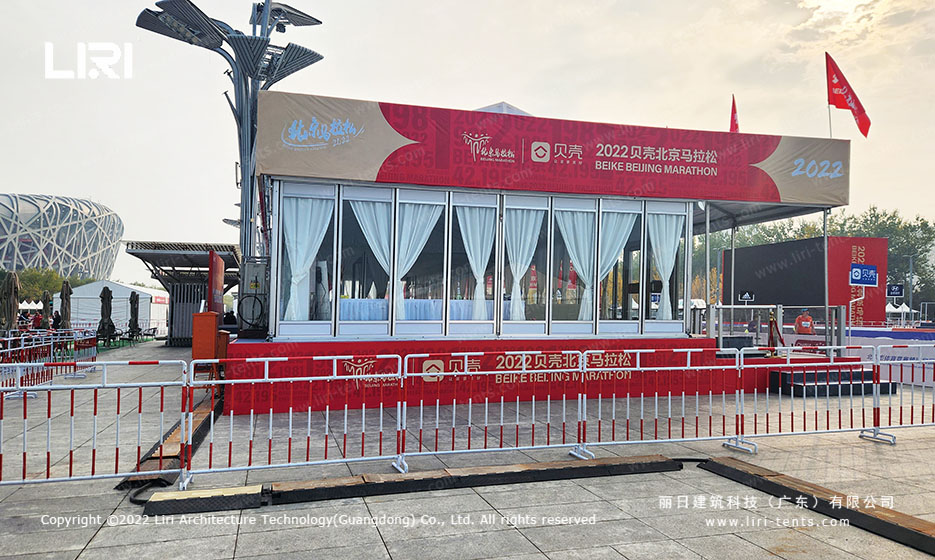 Marathon is an outdoor long-distance running race loved by many people. Liri Architectural Technology has in-depth cooperation with all kinds of large marathon races in the world. We have provided comprehensive and professional one-stop temporary space solutions for many of the world's leading marathons.
Marathons often involve tens of thousands of participants, and providing them with a temporary shelter space is a challenge. Liri Architectural Technology can provide large party tents from 3m-100m to accommodate more than 10,000 people. It is surprising that such a large space does not have any pillars to separate and bear the weight. This is very conducive to the division of functional areas, such as runners' rest area, pre-race preparation area, free activity area, etc.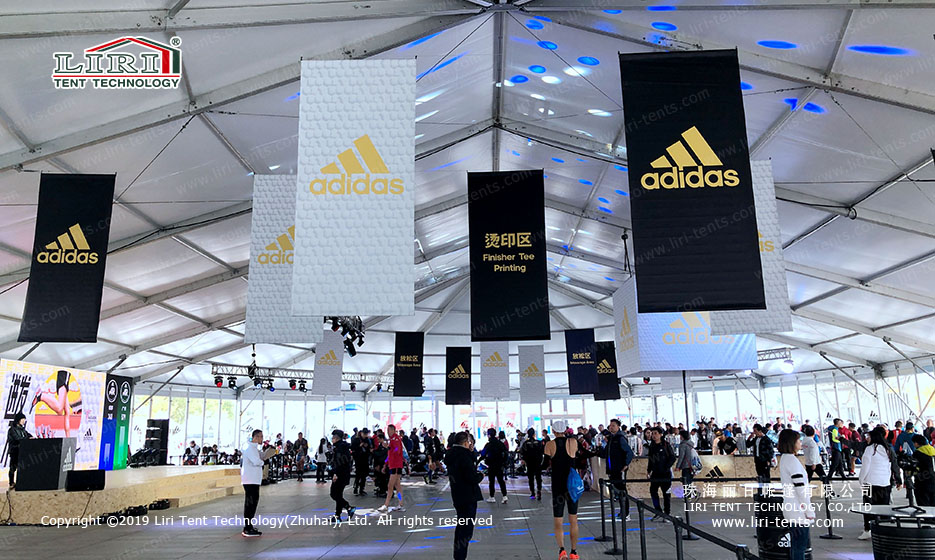 In the 2019 Beijing Marathon, Liri Architectural Technology provided a custom party tent with the polygonal combination. The oval shape, floor-to-ceiling transparent PVC windows all around, and white PVC top cloth make it unforgettable. It can be used as a gathering area, a selling area, or an item storage area.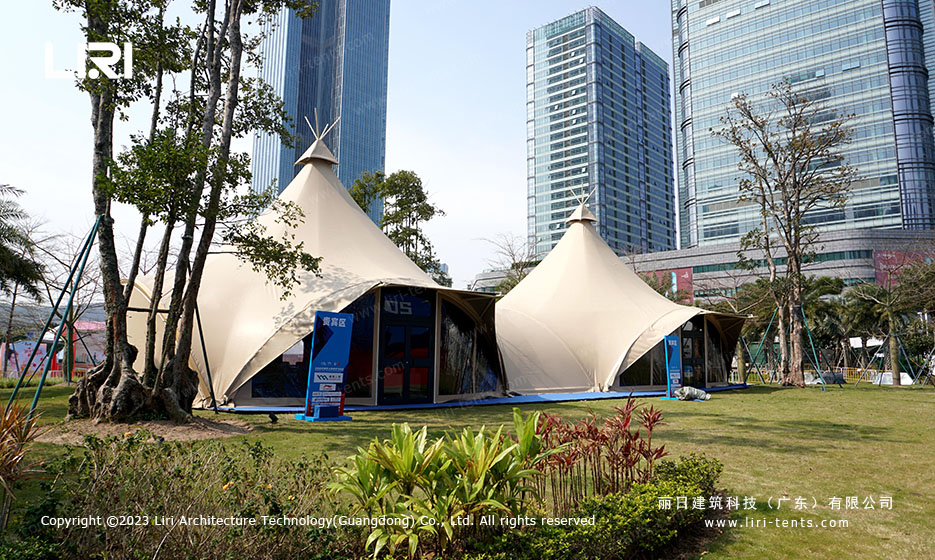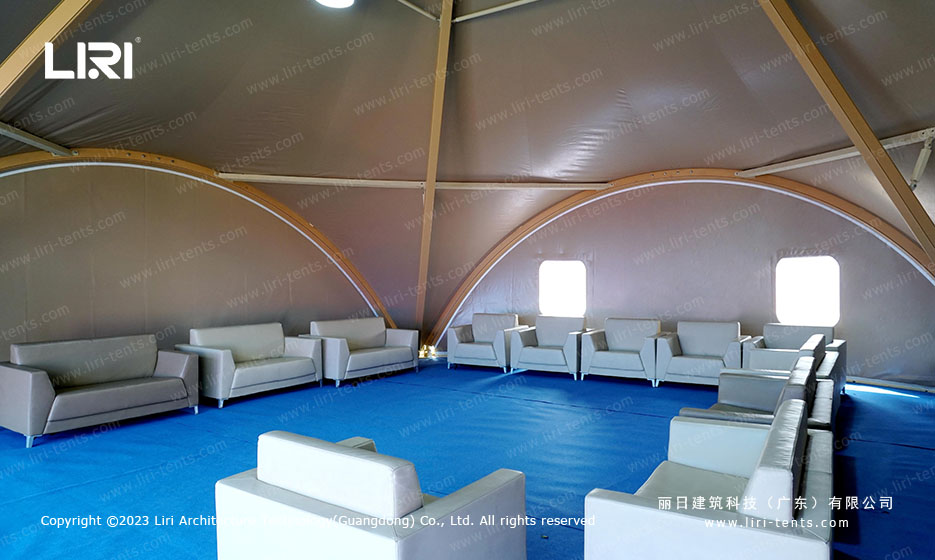 For the 2022 Hengqin Marathon in China, Liri Architectural Technology provided a uniquely designed patchwork Indian tent. The transparent curtain wall design not only makes the interior more transparent but also allows observation of the outdoor race. As a VIP reception room and rest area, it can well distinguish the ordinary tent.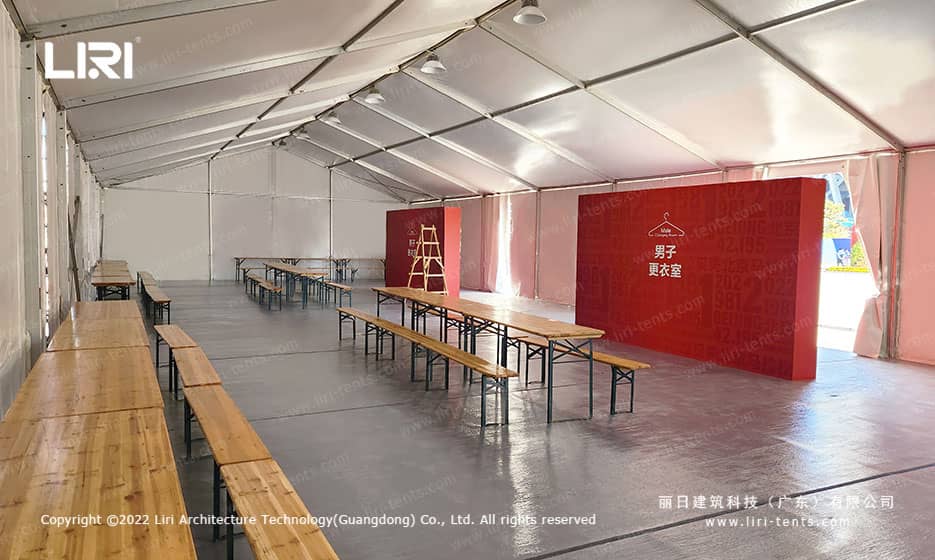 Liri Architectural Technology provides a series of supporting facilities for large sports projects. For example, athlete locker room, medical center, security check, reception, guest area, outdoor restrooms, and other party tents.