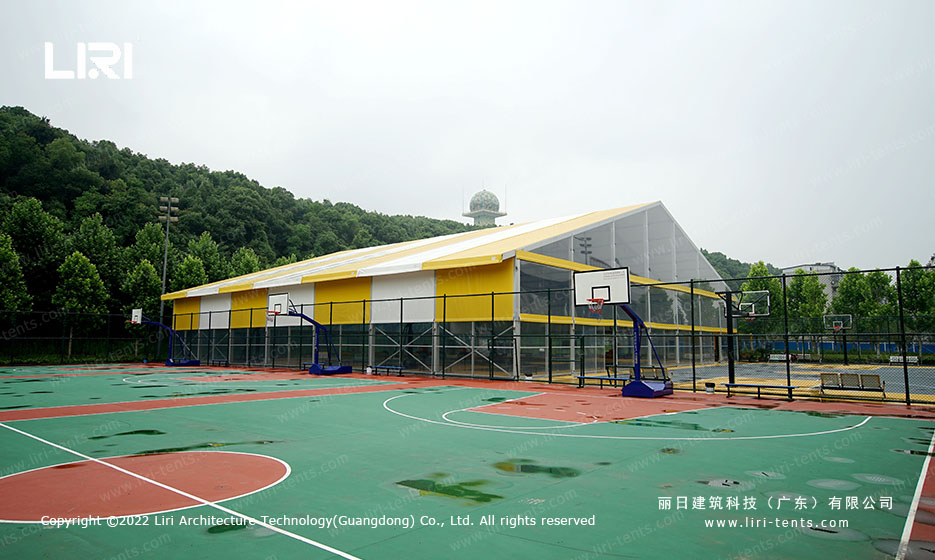 At present, people's quality of life has improved and they pay great attention to healthy living. Whether it's basketball, tennis, or swimming, people aspire to and are exposed to it. The demand for sports venues continues to increase, and sports event tents can relieve the anxiety of venue shortage.

Strengths Comparison
The large tent is a movable building, suitable for various events, exhibition activities, etc. It can also be used as a temporary building for different occasions such as rest areas and dining areas. Traditional Gymnasiums, when build, are designed for professional sports competitions. Functionally single and unintelligent, it will be shelved after the sports event. Until the emergence of large tents, it is very flexible in terms of where they can be erected and can be recycled many times for repeated use.
A large tent is a temporary building with high space utilization. It is more convenient and cost-saving, and the tent style and configuration are more abundant. And, it can be widely used in different sports events. For Example, golf VIP room, F1 equipment hall, basketball court hall, soccer field, and so on.
Large tents are sorted in advance of installation with all the parts used and then loaded and transported to the event venue. The tent is a unit combination installation method, first combining the frame structure and then covering the tarpaulin. The tent is made of an aluminum frame and the tarp is made of double-sided PVC. This combination not only has a high safety factor but also is inexpensive. There is no column inside the tent, so the internal space is fully available.