The two-story tent structure is the best sporting events tents for Equestrian, Golf Tournament, Tennis Open, etc. Sports event tent structure is a great solution when building concrete structures is not an option. It can not only save space for the event but also create a kind of VIP feeling for visitors.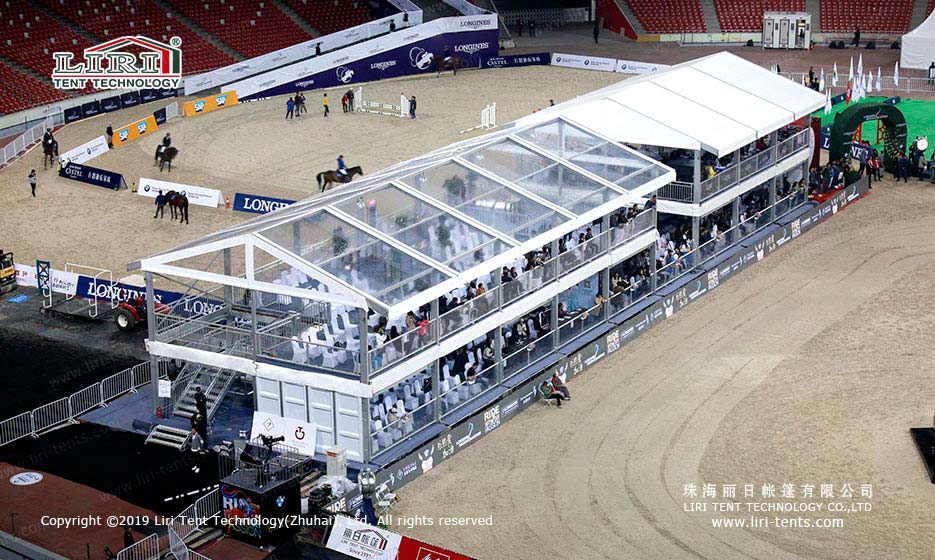 Two-story sporting events tents is one of the new clear span tents that Liri launched in 2012. To some extent, Liri had led the sports tent market in China into a new age. These tents for sporting events have a more durable design and better able to resist strong wind and snow. Moreover, this sports event structure represents the excellence of the design of a clear span structure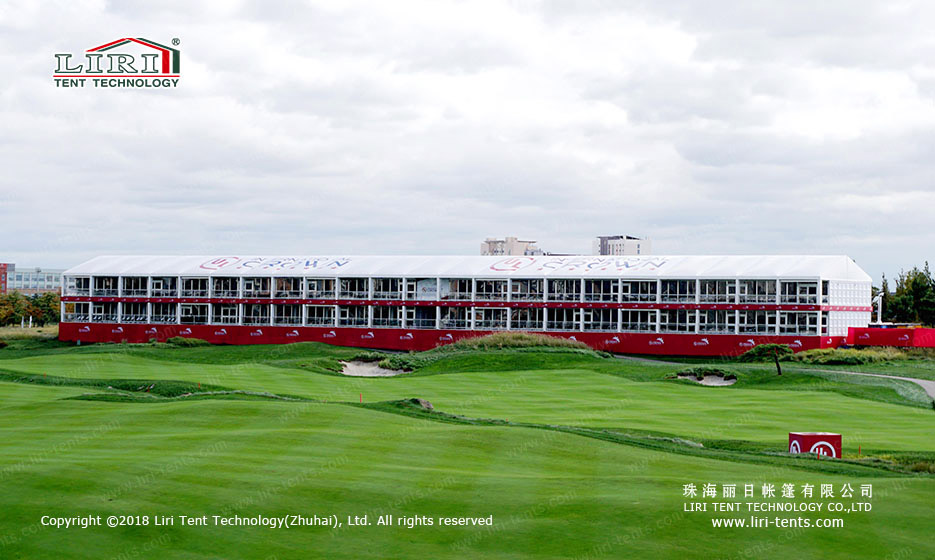 If you want to know more about these sports event tents and get a free quote, just SEND your detailed product inquiry. We will get back to you as soon as possible.
Sporting Events Tents Dimensions
| | | | | |
| --- | --- | --- | --- | --- |
| Span Whidth | Eave Height | Ridge Height | Bay Distance | Main Profile |
| 10m | 6.75m | 8.50m | 5m | 300x120x5mm (4 - channel) |
| 15m | 6.75m | 9.34m | 5m | 300x120x5mm (4 - channel) |
| 20m | 6.75m | 10.17m | 5m | 300x120x5mm (4 - channel) |
| 25m | 6.75m | 11m | 5m | 300x120x5mm (4 - channel) |
| 30m | 6.75m | 11.75m | 5m | 300x120x5mm (4 - channel) |
| 40m | 6.75m | 13.5m | 5m | 300x120x5mm (4 - channel) |