Christmas seems to be sometime away from us, but the Christmas party is about to start preparations. Maybe you think it would be difficult to hold such a party tent, actually, it is not, you just don't find the right solution.
Searching the "Christmas party tent" on Google, you will find the party place you have never seen before. from the appearance it reveals a strong Christmas atmosphere, this is a very popular temporary space solution of the party tent, the reason why it is liked by everyone is that the tent can create an outdoor party place on any ground, flexible frame design, can be assembled in a short time, and provide a safe indoor place for the whole party.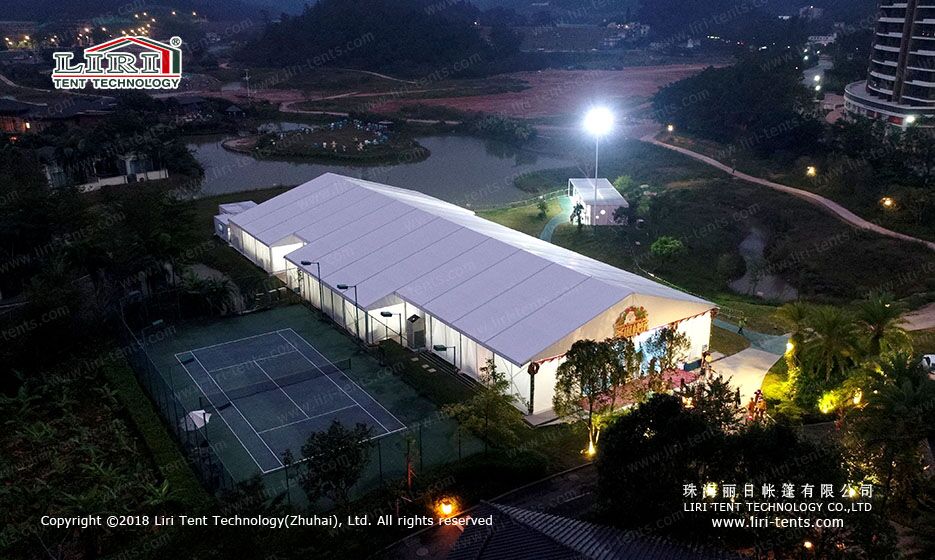 Of course, after the tent is assembled, we can DIY decorate it according to the Christmas theme. The pure white appearance can be painted with red, green, and white Christmas colors. At the same time, the traditional linear lights are used around the tent, which adds a festive atmosphere also attracts everyone's attention. Inside the tent, we can place a dining table, music is definitely essential, to make the atmosphere is more beautiful during dining. We will provide a variety of accessories to help you design a perfect Christmas party tent according to the style you want.
We will offer you different sizes solutions of for the Christmas party tent based on the actual number of people who will be at the party, ensuring a more spacious space, and letting you have a relaxing and romantic Christmas night.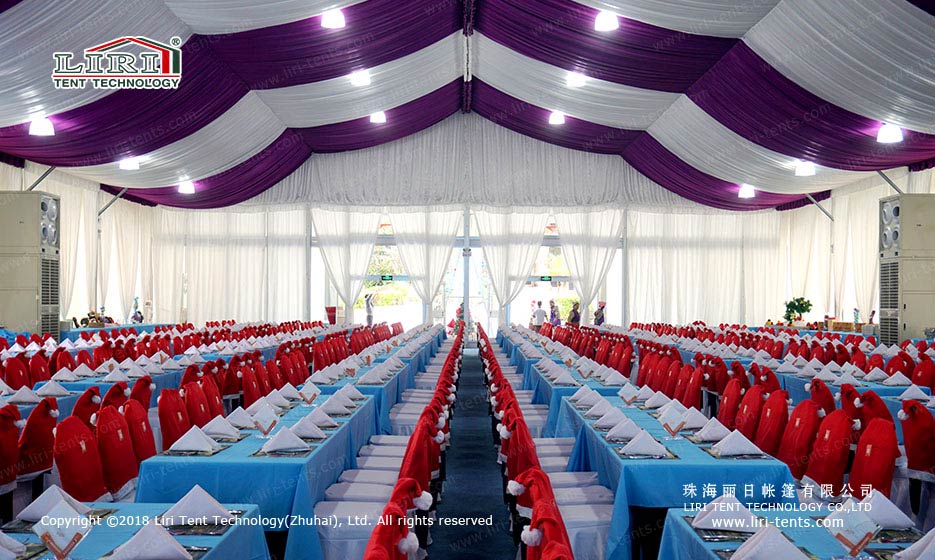 Christmas Party Tent Series Specifications
| Span Whidth | Eave Height | Ridge Height | Bay Distance | Main Profile |
| --- | --- | --- | --- | --- |
| 10m | 3.88m | 5.53m | 5m | 204x110x4mm (4 - channel) |
| 12m | 3.88m | 5.83m | 5m | 204x110x4mm (4 - channel) |
| 15m | 3.88m | 6.3m | 5m | 204x110x4mm (4 - channel) |
| 20m | 3.88m | 7.1m | 5m | 204x110x4mm (4 - channel) |
| 21m | 3.88m | 7.25m | 5m | 204x110x4mm (4 - channel) |
| 25m | 3.88m | 7.88m | 5m | 204x110x4mm (4 - channel) |