Christmas is an important holiday. The preparation work for holding Christmas parties every year is very difficult. Actually, it's not the case. You can just rent a holiday party tent. Just one outdoor shelter solution is sufficient.

When you search for "Christmas tent" on Google, many search results for "party tent" will appear. You will find that they all exude a rich Christmas atmosphere. Party tents are not used for holidays, celebrations, or weddings. Building an outdoor gathering place in a flexible framework tent is both fast and simple. More and more outdoor scenes are using it.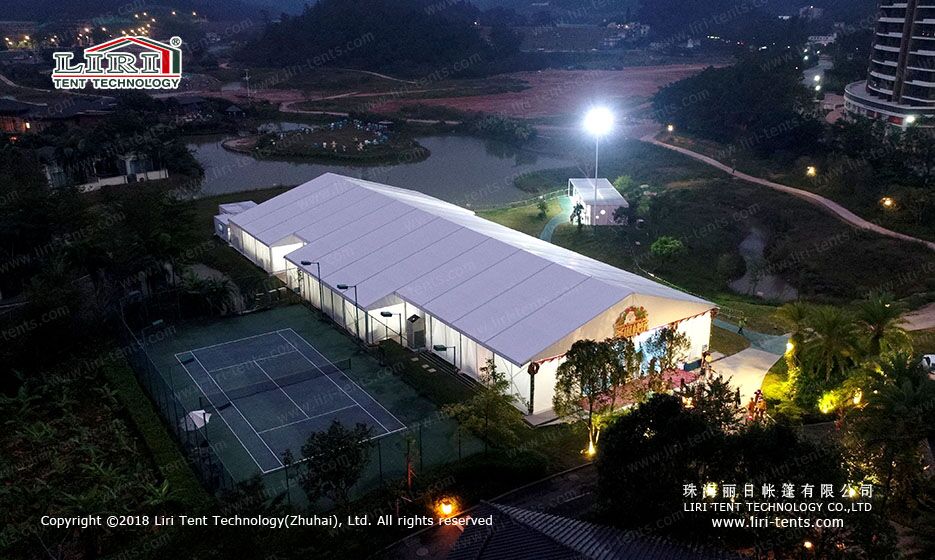 After installing the party tent on the ground, decorate it according to the holiday theme. The pure white tarpaulin can be installed with white, green, and red decorative cloth curtains. At the same time, linear LED light strips are used around the tent to enhance the atmosphere at night. Arrange themed tables and chairs internally, paired with holiday music, to make your meals more enjoyable. We will provide a variety of accessories to help you design a perfect Christmas party tent according to the style you want.
We will offer you different sizes solutions of for the Christmas party tent based on the actual number of people who will be at the party, ensuring a more spacious space, and letting you have a relaxing and romantic Christmas night.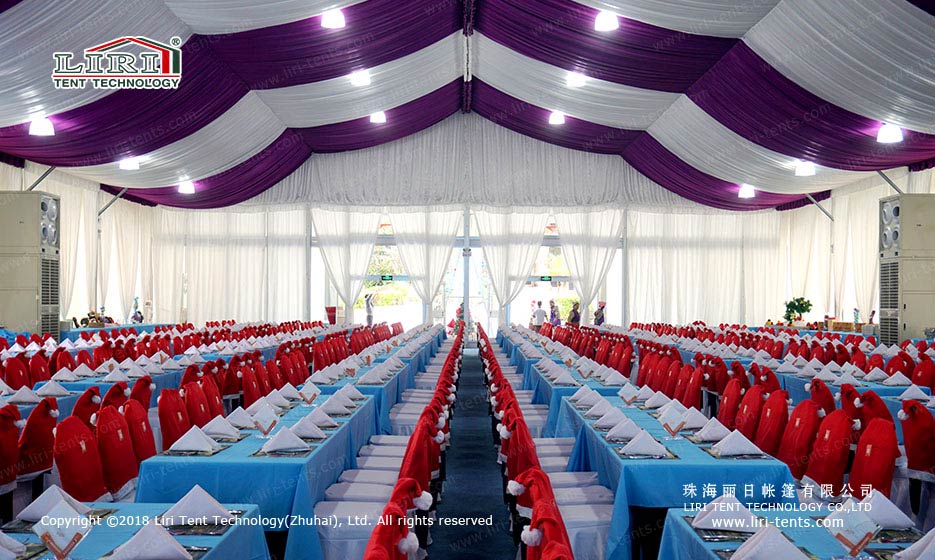 Christmas Party Tent Series Specifications
| Span Whidth | Eave Height | Ridge Height | Bay Distance | Main Profile |
| --- | --- | --- | --- | --- |
| 10m | 3.88m | 5.53m | 5m | 204x110x4mm (4 - channel) |
| 12m | 3.88m | 5.83m | 5m | 204x110x4mm (4 - channel) |
| 15m | 3.88m | 6.3m | 5m | 204x110x4mm (4 - channel) |
| 20m | 3.88m | 7.1m | 5m | 204x110x4mm (4 - channel) |
| 21m | 3.88m | 7.25m | 5m | 204x110x4mm (4 - channel) |
| 25m | 3.88m | 7.88m | 5m | 204x110x4mm (4 - channel) |