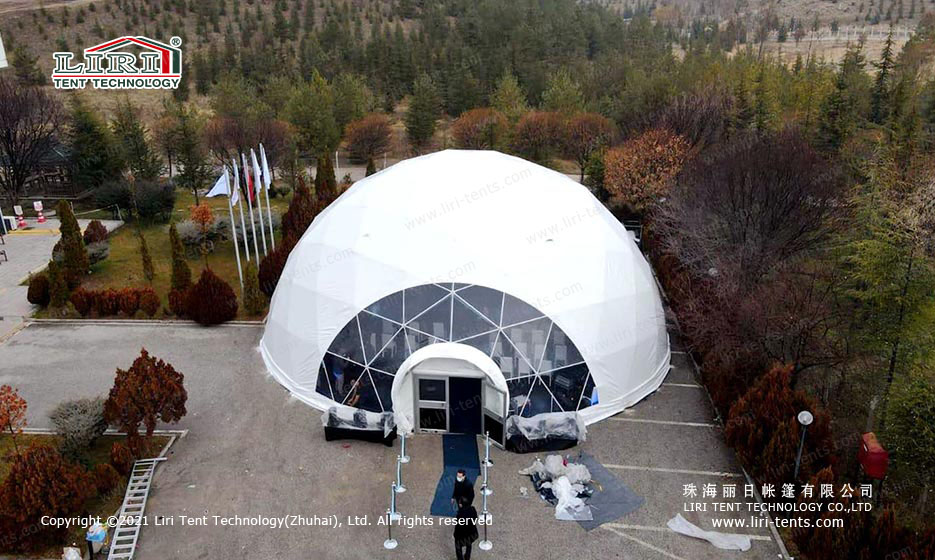 This is a dome party tent that can accommodate conference events for about 200 people. It is made of high-strength steel pipe, the surface is hot-dip galvanized and white sprayed, and the roof is made of double-sided PVC synthetic fiber fabric. The wind resistance reaches 11 grades and meets the European DIN4102B1/B2 standard.
Dome party tents are very popular in Turkey for celebrations, themed events, specialty restaurants, and other scenes. This is due to the Turkish people's preference for giant round buildings. At the same time, we offer many instruments for it to enhance the feeling of using it. For example, air conditioning, flooring, ceiling interiors, transparent covers, side wall coverings, etc.
Happily, this party tent can be used properly at night. We gave it electricity, installed electric lights, and a variety of practical equipment, just like using it at home. At the top of the non-transparent tent, you can try to project video or movies, and with the audio equipment, it's like an entertainment video tent. Of course, you can also choose a real projection dome tent, which is also available in Turkey.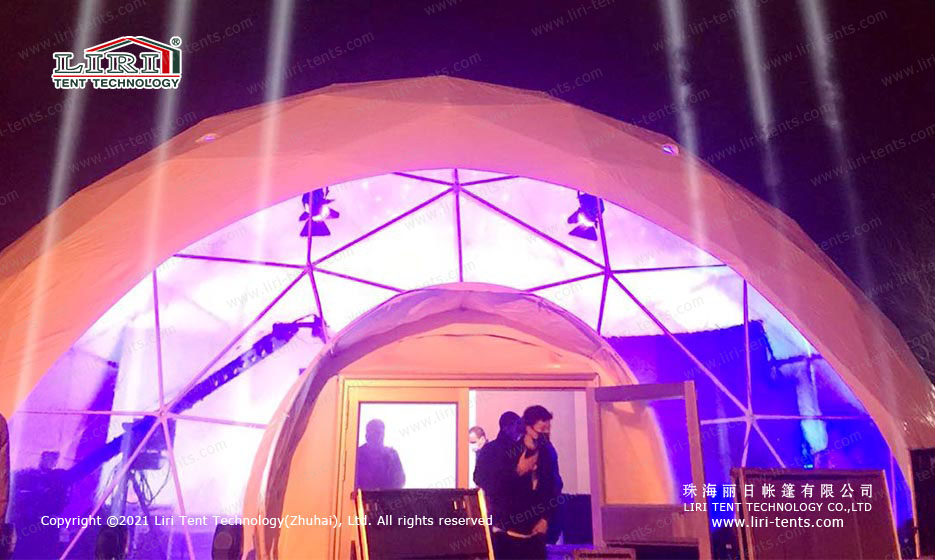 Turkey is one of our largest tent sales countries in the world. We sell party tents in Istanbul, Ankara, Izmir, Bursa, Adana, and other cities. The party tents we sell in Turkey are suitable for many occasions such as celebrations, weddings, church halls, exhibition centers, etc.
Optional Accessories for Party Tents Sale Turkey
Sidewalls with Clear Windows.
Ground Anchors.
Weight Plate.
Lining and Curtain.
Glass Wall System.
Glass Door Units.
ABS Walling System.
Clear Roof Covers and Sidewalls.
Flooring System.
Rain Gutter System.
Hexagonal and Octagonal End Bays and High Peak.
If you want to know more about party tents sale in Turkey and more party tents, just SEND your detailed product inquiry below.