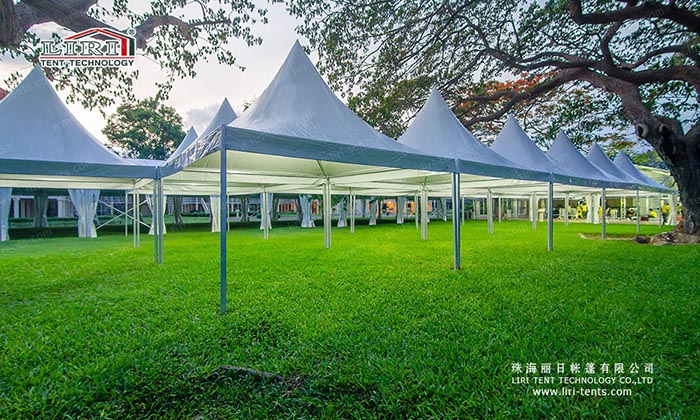 Hosting a commercial party is always a source of hope and joy, and sometimes surprises and unforgettable memories. Commercial party tents play an important role in all kinds of party events. Commercial party tents not only compensate for the lack of temporary space, but also solve the problem of shop attractiveness. Importantly, with their flexible, modular design and sophisticated appearance, you can also be endlessly imaginative and creative.
These modular commercial party tents are available in virtually unlimited sizes. 5×5, 10×10, 15×30 and even 1000 square meters of temporary space and are 100% usable space. The cover fabric is waterproof, UV resistant and wind resistant to class 10. Absolutely resistant to most weather conditions.
Liri-tents has a wide range of party tents for you to choose from. Examples include pagoda tents, large tents, curved tents, arched tents, double tents and more. Custom sizes can also be made to fit the size of your venue for commercial outdoor parties of all sizes. For short-term events, we recommend renting a tent and buying in bulk for a lower price discount.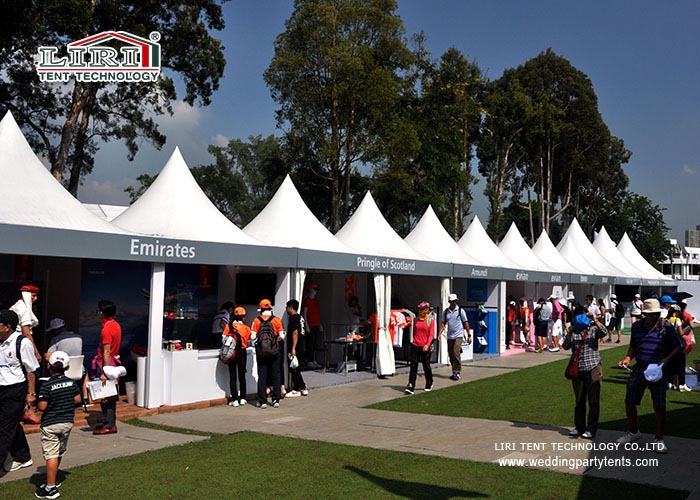 If you want to know more about these party tents and others, just SEND your detailed product inquiry below. We will get back to you as soon as possible.
Commercial Party Tent Dimensions
| Span Whidth | Eave Height | Ridge Height | Main Profile |
| --- | --- | --- | --- |
| 3m | 2.5m | 3.88m | 85x72x2.5mm (4 - channel) |
| 4m | 2.5m | 4.28m | 85x72x2.5mm (4 - channel) |
| 5m | 2.5m | 4.7m | 102x72x2.5mm (4 - channel) |
| 6m | 2.5m | 5.1m | 102x72x2.5mm (4 - channel) |