The annual Halloween is coming. I believe everyone is already thinking about how to celebrate this special and interesting holiday, perhaps we can have a Halloween party, together with our good friends and family to spend a fun Halloween night.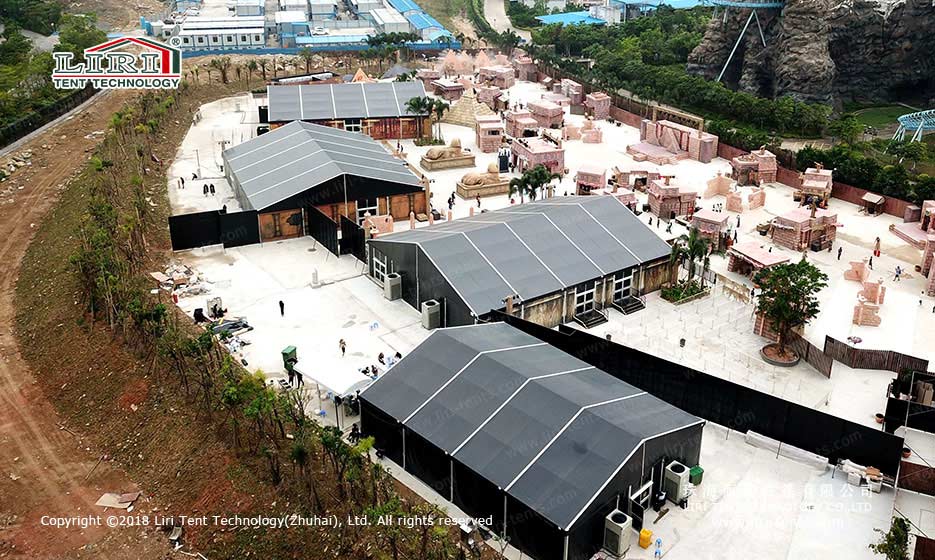 Because the Halloween party is held in the evening, first of all, you need an outdoor temporary place which can be set up quickly and easily, so that you do not have to worry about the party will affect the lives and rest of the surrounding residents. Also, make sure you have plenty of room to decorate and place items for Halloween and the installation process doesn't cause any damages to the environment. Therefore, a Halloween party tent is the best choice for your party.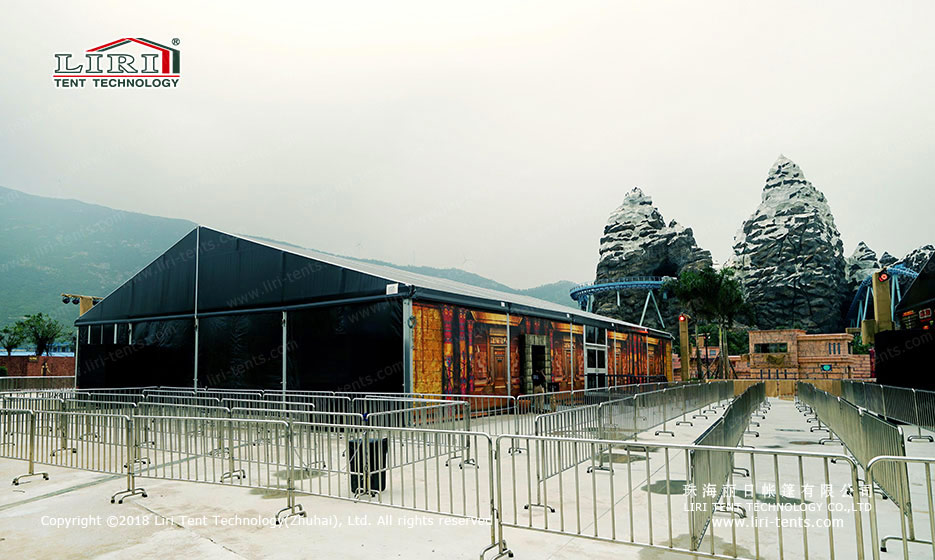 The tent is a movable building with a modular structure design, a simple and fast installation process, and it can be adjusted at any time according to different ground conditions. The unsupported interior of the Halloween party tent gives you 100 percent of the space you can imagine adding all sorts of Halloween accessories, as well as putting tables and chairs into the tent for a gourmet feast before the party.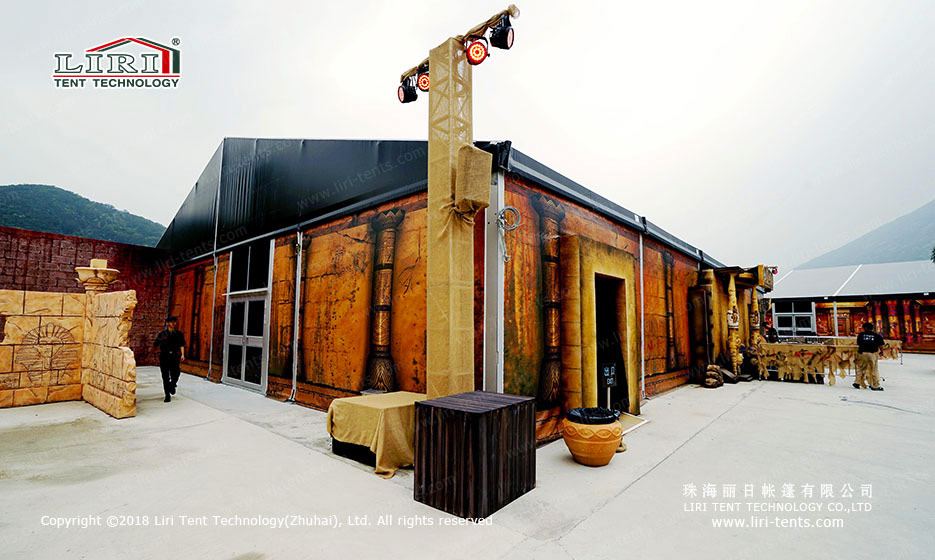 What's worth mentioning is that the color of the Halloween party tent can be customized to meet customers' needs. Using patterned spotlights to project images on the roof cover can add more Halloween atmosphere and let people plan a different Halloween party.
Halloween Party Tent Series Specifications
| Span Whidth | Eave Height | Ridge Height | Bay Distance | Main Profile |
| --- | --- | --- | --- | --- |
| 20m | 4m | 7.2m | 5m | 256x121x5mm (4 - channel) |
| 25m | 4m | 8.0m | 5m | 256x121x5mm (4 - channel) |
| 30m | 4m | 8.9m | 5m | 256x121x5mm (4 - channel) |
| | | | | |