Church tents are available in clear-span widths of 10m,12m, and 15m, all with a standard 3m side height. It is a modular design and can be extended or decreased into 5m sections.  Nowadays, clear-span tents have become the most popular temporary structure for outdoor events.
More and more people have higher requirements for the decoration of the inside of the tent. With good decoration, tents can be practical and elegant. If not, it will make a bad impression on people. Making full use of the roof lining is the best to increase the elegance of the tent.
Liri Tent is the largest clear-span structure manufacturer, offering PVC aluminum tents for outdoor events, including church worship. All sizes are available.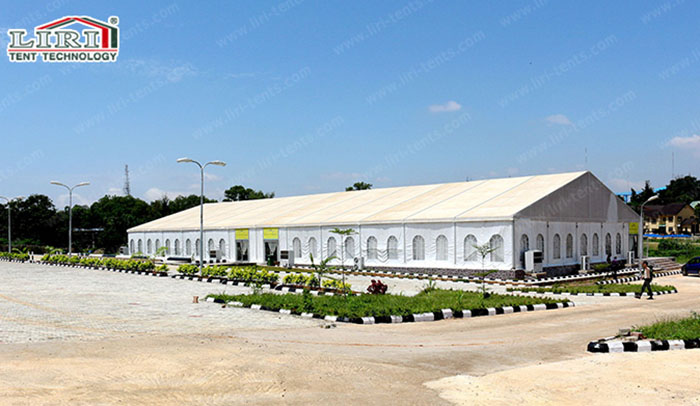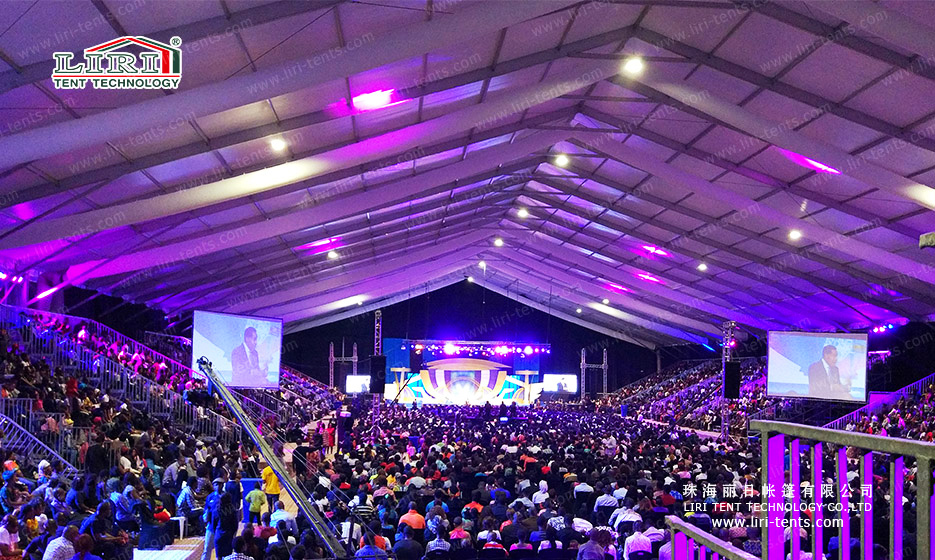 If you want to know about these church tents, just SEND your detailed product inquiry. We will get back to you as soon as possible.
church party tents specifications
| Span Whidth | Eave Height | Ridge Height | Bay Distance | Main Profile |
| --- | --- | --- | --- | --- |
| 10m | 4.1m | 11m | 5m | 204x120x4mm (4 - channel) |
| 15m | 4.1m | 13.4m | 5m | 204x120x4mm (4 - channel) |
| 20m | 4.1m | 16.4m | 5m | 256x121x5mm (4 - channel) |
| 25m | 4.1m | 18.8m | 5m | 256x121x5mm (4 - channel) |