1. Introduction of Hajj Event Tent
The modular structure can be increased or decreased in bay distance of 5m according to the clients' requirements. The main frameworks (upright support and roof beam) are manufactured with high impact extruded anodized aluminum (6061/T6). The PVC covers use PVC-coated polyester textile and flame retardance which is based on the European standard DIN 4102B1, M2.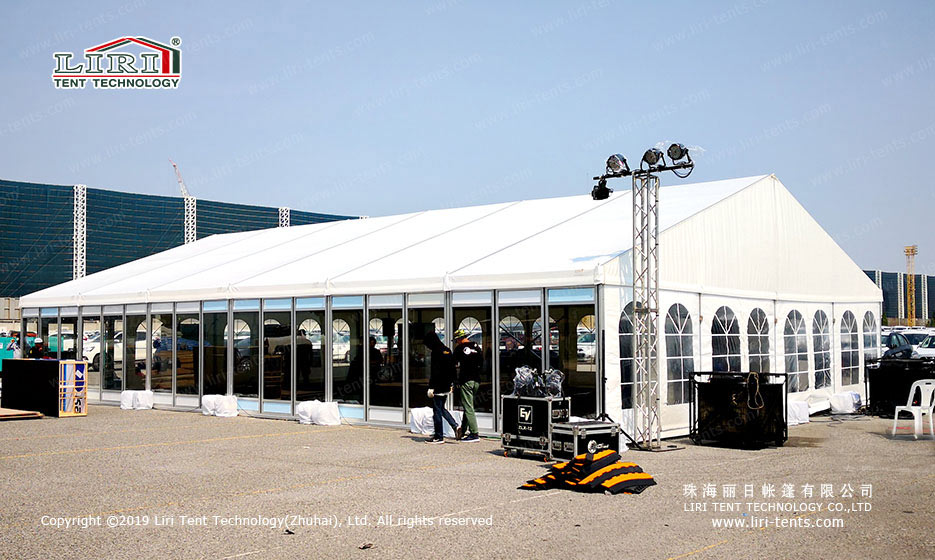 2. Application of Hajj Event Tent
The tent series are widely used as the party tent, wedding tent, exhibition tent, conference tent, festivals celebration tent, corporate events tent or other events. No pole inside, 100% space available
3. Specification of Hajj Event Tent
Mainframe profile size for BT series: 204X110X4mm
Wind load: 100km/h
Eave/Corner Connection: Hot-DIP galvanized
Minimum tent length: In order to reach the designed wind load and make sure the tent is safe, please set up the tent with the required minimum tent length.
4. Advantages & Features of Hajj Event Tent
4.1 Allowed temperature condition: -30 degrees Celsius~+70 degree Celsius
4.2 Wind load: Max. 100km/h (can be reinforced)
4.3 Snow load: 75kg/sqm (snow can't stay if use big degree roof design)
4.4 Easy to be assembled and dismantled, removable
4.5 No pole inside, 100% room is available
4.6 Sizes can be customized(like side/leg height, shape)
5. Optional Accessories of Hajj Event Tent
5.1 Roof Covers: Colourful cover, transparent cover, inflatable roof cover.
5.2 Sidewalls: Glass wall, PVC hard wall, sandwich panel wall, fiberglass wall.
5.3 Windows: dome or square clear PVC windows, mesh window, glass window.
5.4 Doors: Double-swings glass door, single-swing glass door, glass fire door, hard PVC door, rolling door(automatic or manual).
5.5 Rain Gutters (inner roof beam rain gutter or rain gutter between two tents).
5.6 Wooden Flooring System; Lighting, AC.
5.7 Lining & Curtain & Carpet.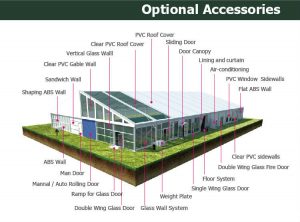 6. Colors available
White, red, yellow, blue, green, black, grey, transparent, etc
7. Product certificates:
Fabric: Test reports for the fire retardant, standards: NFPA701, CFM & DIN4102 B1/M2
Structure safety: Certificates by the registered engineers in the U. S. A & Australia.
8. Why Choose Us
8.1 The first tent manufacturer in China— Focus on the tent industry for 17 years.
8.2 The largest tent manufacturer in China which covers 30, 000sqm and includs 20, 000sqm building area.
8.3 The most reliable tent supplier and the biggest tent exporter in China.
8.4 Engieer's company, we concern more about the quality and service.
Contact me:
Company Name: Zhuhai Liri Tent Technology Co., Ltd.
Sales: Ivy Lee
Mobile and WhatsApp: + 86 159 1633 2440