Beach is good for holding a party where is large enough for people to enjoy their time. In the Beach Party Tent, you can hold your party without concern about the weather. Listening to music, tasting food with the sea, you can have the carnival until midnight.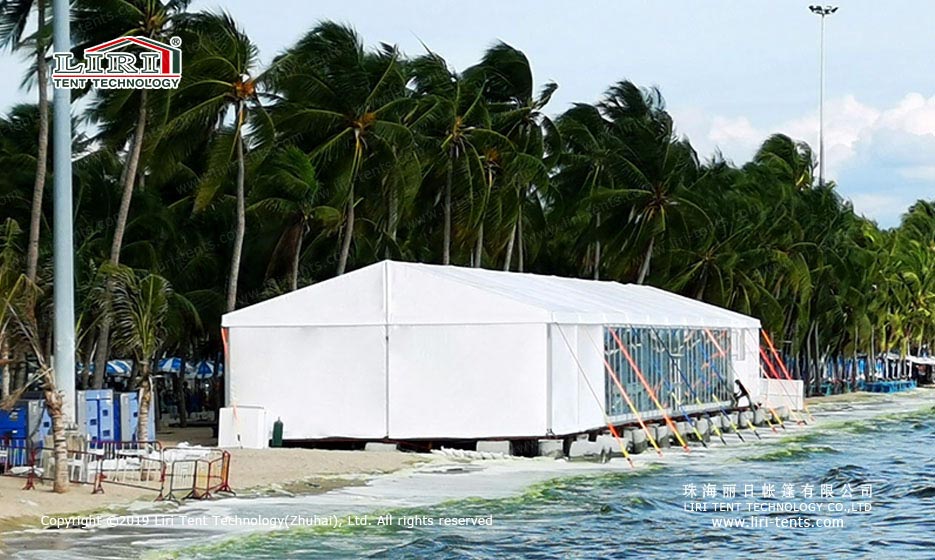 The Beach Party Tent is the assembled structure. The design and size can be customized. The scaffold can help to solve the problem of the uneven ground situation and it ensures the safety and stability of tents. Meanwhile, our tents are made of aluminum alloy, which can resist the oxidation and erosion and ensure the durable life span and flexibility of installation and dismantlement.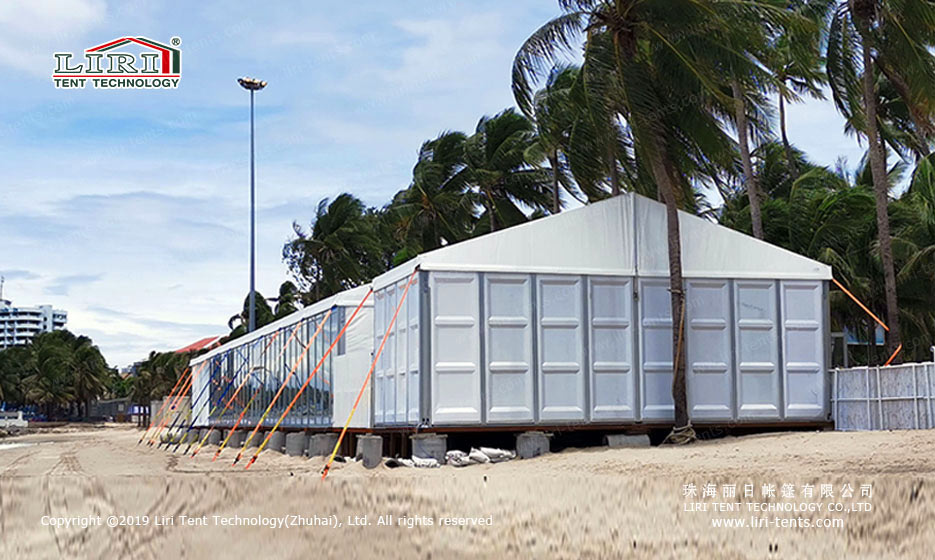 The sidewalls of Beach Party Tent can be a glass wall with air conditioners that can maintain the room temperature. When evening falls, you can have any activities, such as barbecue, bonfire party and so on. Or you can stay inside the tent, enjoying the view, forgetting all the troubles.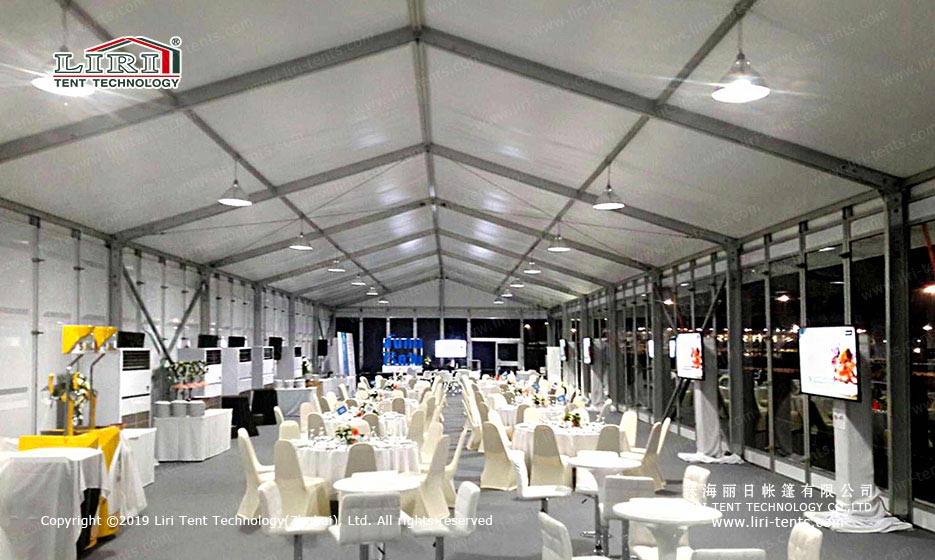 Another advantage of Beach Party Tent is you can do whatever you want at the party and it doesn't bother others on the beach. Beach Party Tent is the best option for you to hold the party on the beach.
Beach Party Tent Series Specifications
| Span Whidth | Eave Height | Ridge Height | Bay Distance | Main Profile |
| --- | --- | --- | --- | --- |
| 10m | 3.88m | 5.53m | 5m | 204x110x4mm (4 - channel) |
| 12m | 3.88m | 5.83m | 5m | 204x110x4mm (4 - channel) |
| 15m | 3.88m | 6.3m | 5m | 204x110x4mm (4 - channel) |
| 20m | 3.88m | 7.1m | 5m | 204x110x4mm (4 - channel) |
| 21m | 3.88m | 7.25m | 5m | 204x110x4mm (4 - channel) |
| 25m | 3.88m | 7.88m | 5m | 204x110x4mm (4 - channel) |