There is a lot of prep work that needs to be done when organizing an event party. Sending out invitations, arranging food and drink, setting up the party flow, choosing a venue, and more are all on the list. With all the details involved in such a tedious job, is there a way to tackle it and improve efficiency?
Today we are going to talk about outdoor events. Since it's an outdoor event, creating a comfortable space and environment is at the heart of your preparations. And an event tent would be the perfect solution.
Why Do You Need Event Tent?
Apart from the growing popularity of outdoor event tents in recent years, there are many other factors that make people more inclined to choose a tent, especially for special, unique event tents for parties. On the one hand, tents give designers more room for imagination and play when it comes to party decorations and set-ups. On the other hand, it is much quicker to change themed decorations than a fixed structure. Both are party spaces, but they are used in very different and efficient ways.
Among other things, tents allow people to party close to nature without having to worry about the weather. Whether it's pouring rain or blazing sunshine, the party can still go on as planned. Guests can still enjoy this unique outdoor party in the comfort of the tent.
It is also easier for the planner to return the venue to its original state after the event. The modular assembly tent allows the tent to be assembled like building blocks and does not damage the ground.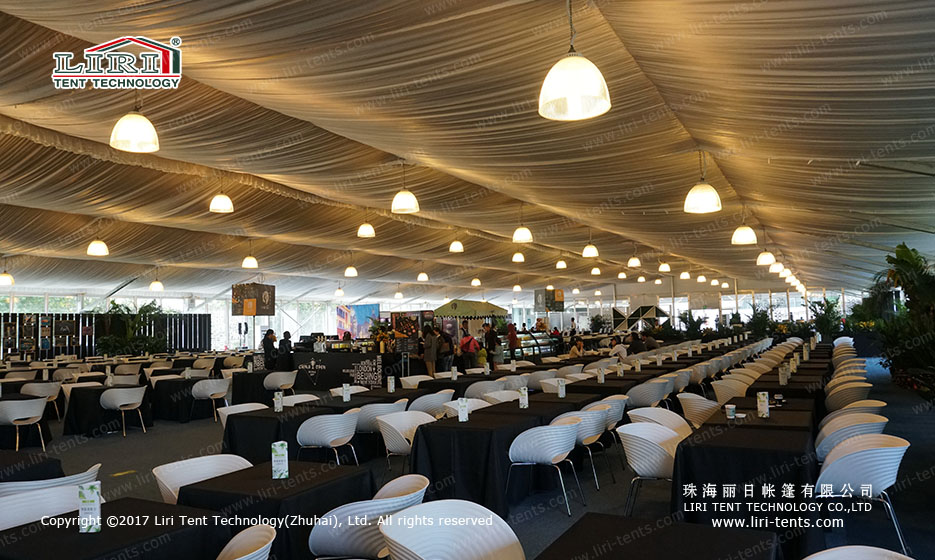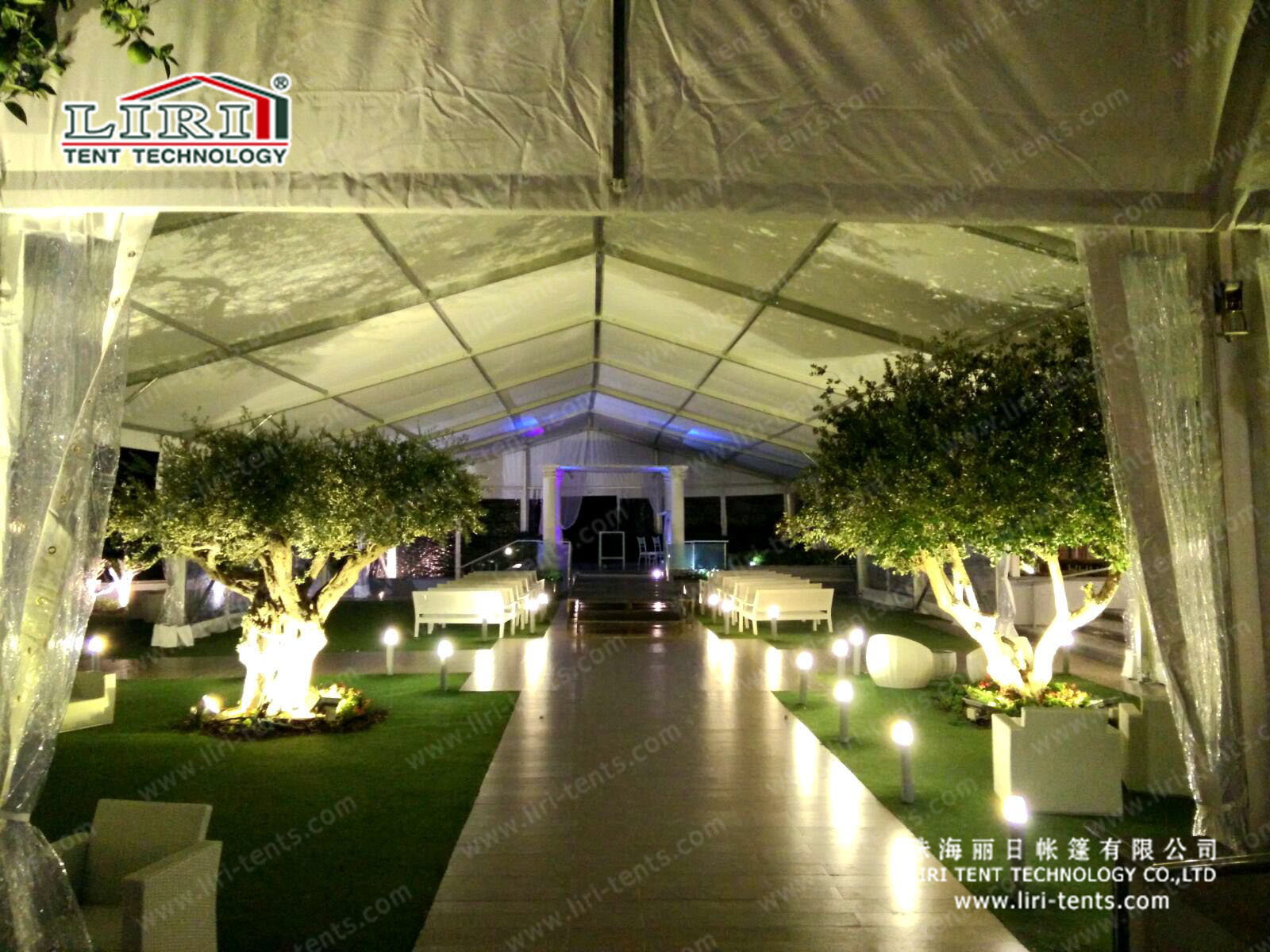 If you want to know more about this backyard party tent, just SEND your detailed product inquiry. We will get back to you as soon as possible. We are the first and largest party tents manufacturer in China.
Event Tents Dimensions
| Span Whidth | Eave Height | Ridge Height | Bay Distance | Main Profile |
| --- | --- | --- | --- | --- |
| 8m | 3.3m | 4.53m | 5m | 152x119x3.5mm (4 - channel) |
| 10m | 3.3m | 4.85m | 5m | 152x119x3.5mm (4 - channel) |
| 10m | 4m | 5.55m | 5m | 152x119x3.5mm (4 - channel) |
| 12m | 3.3m | 5.16m | 5m | 152x119x3.5mm (4 - channel) |
| 12.5m | 3.3m | 5.29m | 5m | 152x119x3.5mm (4 - channel) |
| 15m | 3.3m | 5.62m | 5m | 152x119x3.5mm (4 - channel) |
| 15m | 4m | 6.32m | 5m | 152x119x3.5mm (4 - channel) |
| 16m | 3.3m | 5.72m | 5m | 152x119x3.5mm (4 - channel) |
| 18m | 3.3m | 6.01m | 5m | 152x119x3.5mm (4 - channel) |