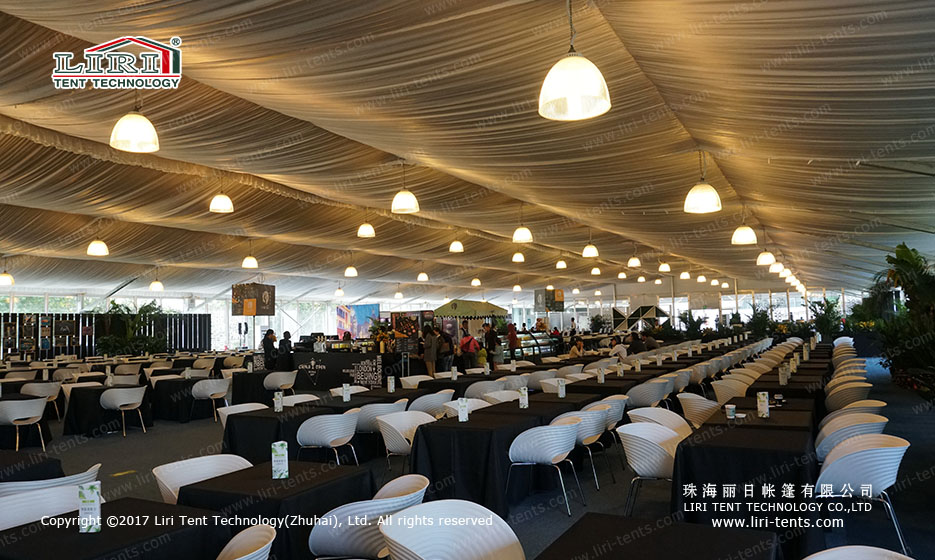 How do you put together an outdoor event party? There's a ton of prep work to be done here.
Setting up the party flow
Choosing a venue
Arranging the indoor space
Planning the Venue
Sending out invitations
Arranging food and beverages
Various on-site equipment
With so many tedious tasks, is it possible to streamline and enhance them?
In fact, the key ingredient for a good outdoor event is an outdoor event tent. This will be the perfect outdoor event solution. An event tent is the centerpiece of an outdoor event. It creates a comfortable and safe outdoor temporary space, as well as significantly reducing the amount of preparation work.
How To Improve Party Event With An Event Tent?
A flexible and sturdy event tent will be remembered by your friends forever. First of all, you can design and arrange the interior as you like. There are no pillars inside the event tent, which is suitable for setting up a small stage, tables, chairs, and bar. Secondly, the top height of the interior is 4-8 meters, so you can hang any decoration, diamond lamps, fabric curtains, and fans. Thirdly, the tent fabric can be changed at any time, with aluminum doors and windows, transparent cloth roof, and PVC perimeter curtain.
Flexible event tent set up in grass, backyard, and concrete. Event tents will not limit your backyard size.6x10m, 8x12m, 10x20m, 20x30m party tents. Customize the tent size to the extent of your backyard. Let your guests enjoy a great weekend at your home.
After the party event, you can dismantle the event tent and restore the ground in just one day. It is stitched into your ground like building blocks and is ready to be removed at any time. Therefore, you will not have much anxiety in your mind.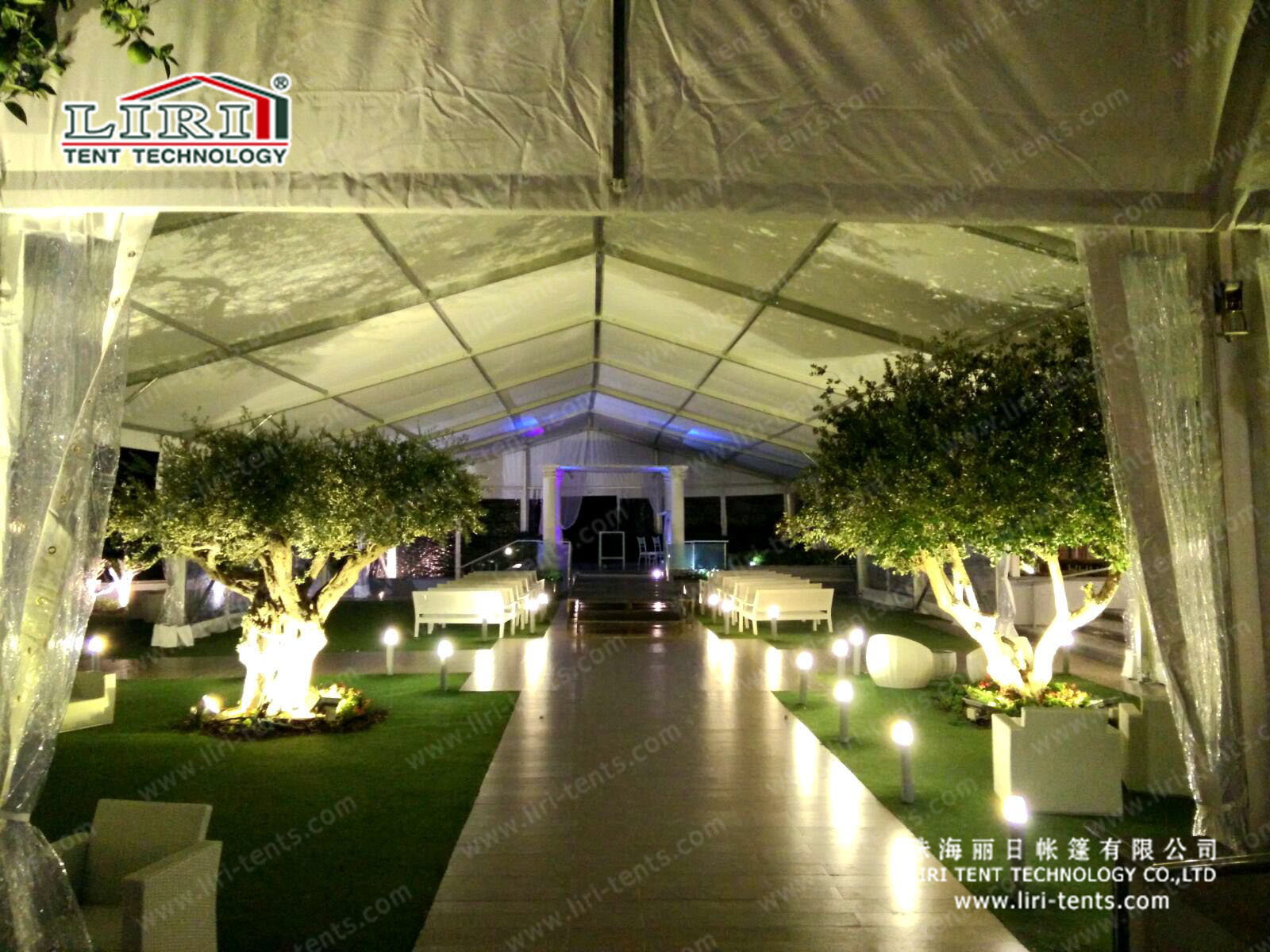 If you want to know more about this backyard party tent, just SEND your detailed product inquiry. We will get back to you as soon as possible. We are the first and largest party tents manufacturer in China.
Event Tents Dimensions
| Span Whidth | Eave Height | Ridge Height | Bay Distance | Main Profile |
| --- | --- | --- | --- | --- |
| 8m | 3.3m | 4.53m | 5m | 152x119x3.5mm (4 - channel) |
| 10m | 3.3m | 4.85m | 5m | 152x119x3.5mm (4 - channel) |
| 10m | 4m | 5.55m | 5m | 152x119x3.5mm (4 - channel) |
| 12m | 3.3m | 5.16m | 5m | 152x119x3.5mm (4 - channel) |
| 12.5m | 3.3m | 5.29m | 5m | 152x119x3.5mm (4 - channel) |
| 15m | 3.3m | 5.62m | 5m | 152x119x3.5mm (4 - channel) |
| 15m | 4m | 6.32m | 5m | 152x119x3.5mm (4 - channel) |
| 16m | 3.3m | 5.72m | 5m | 152x119x3.5mm (4 - channel) |
| 18m | 3.3m | 6.01m | 5m | 152x119x3.5mm (4 - channel) |