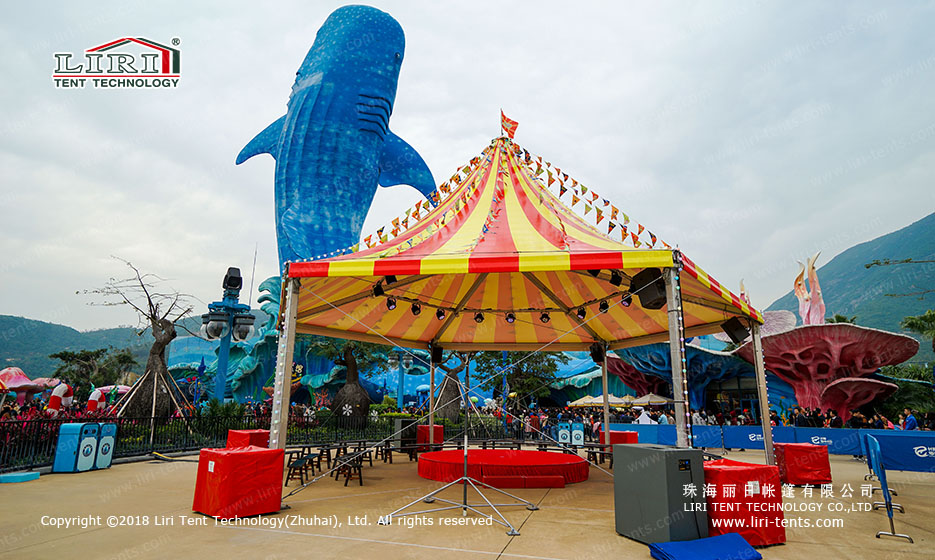 The Circus tents certainly are a common fixture at many outdoor playgrounds or funfairs. As a party tent, it can protect items, food, or people from the sun and rain.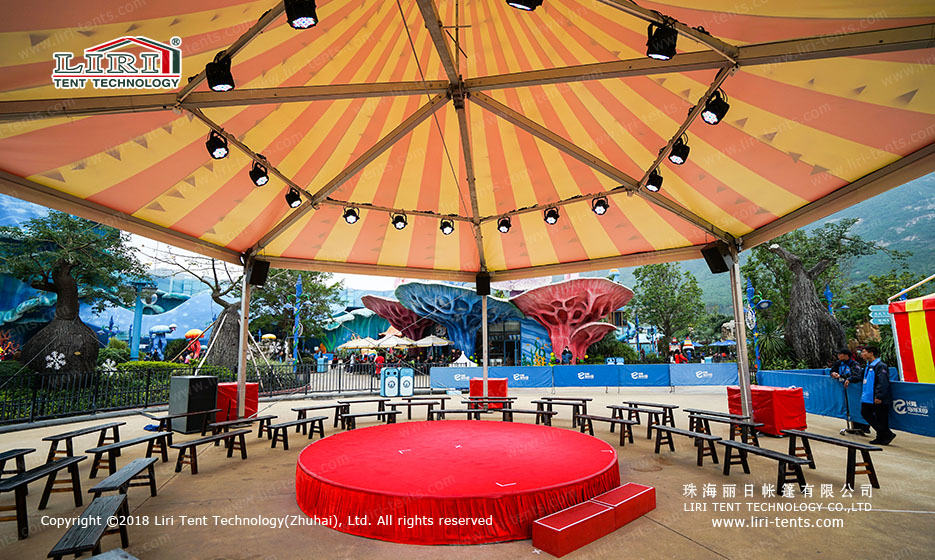 The Circus tent design is in the red and yellow color on the outside, but pure white on the inside, which gives us a more attractive but highlight view experience. Common carnival tent sizes include 6 meters, 8 meters, 9 meters, 10 meters, and 12 meters, the standard side height is 2.6 meters, using the flame retardant but double PVC-coated fabric in the blackout.
Some large gaming equipment does not have a fixed location and often changes locations with themed events. The frame tent meets the need to be dismantled and reassembled at any time. It also has a PVC shade cloth that can be changed at any time. Perfect for the needs of circus amusement parks.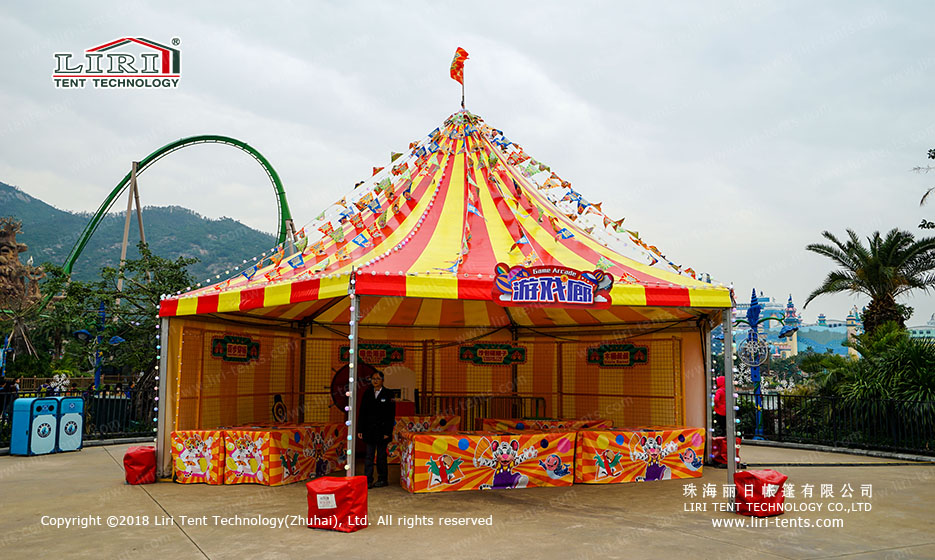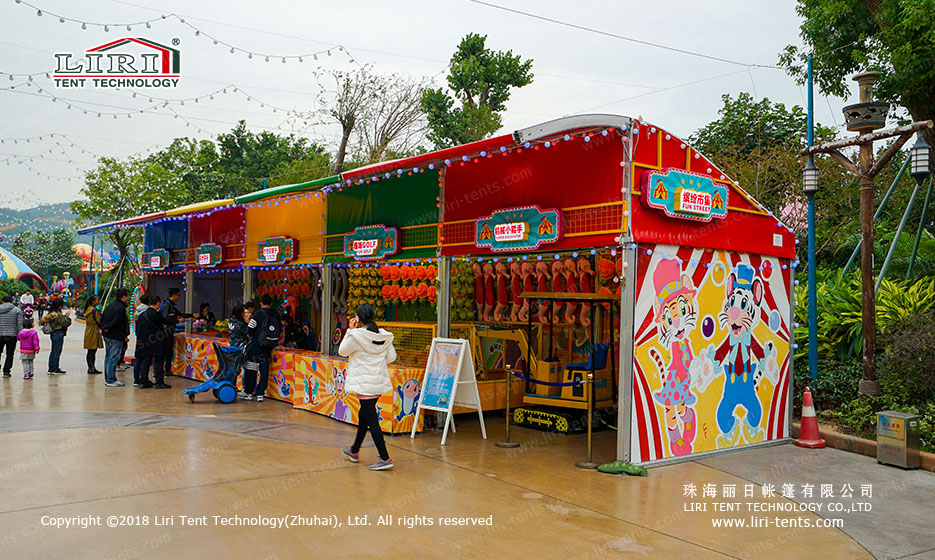 If you want to know more about these circus tents for sale, just SEND your detailed product inquiry below. We will get back to you as soon as possible.

Circus Tents Dimensions
| Span Whidth | Eave Height | Ridge Height | Bay Distance | Main Profile |
| --- | --- | --- | --- | --- |
| 10m | 4m | 7.16m | 5m | 204x120x4mm (4 - channel) |
| 12m | 4m | 7.4m | 5m | 204x120x4mm (4 - channel) |
| 15m | 4m | 8.75m | 5m | 204x120x4mm (4 - channel) |
| 18m | 4m | 9.15m | 5m | 204x120x4mm (4 - channel) |
| 20m | 4m | 9.42m | 5m | 204x120x4mm (4 - channel) |
| 25m | 4m | 11.72m | 5m | 256x121x5mm (4 - channel) |
| 30m | 4m | 13.2m | 5m | 256x121x5mm (4 - channel) |
| 40m | 4m | 15.4m | 5m | 300x120x5mm (4 - channel) |
| 50m | 4m | 16m | 5m | 300x120x5mm (4 - channel) |
| 60m | 4m | 17m | 5m | 400x120x7mm (4 - channel) |
| 80m | 6m | 21.5m | 5m | 500x150x7/8mm (4 - channel) |