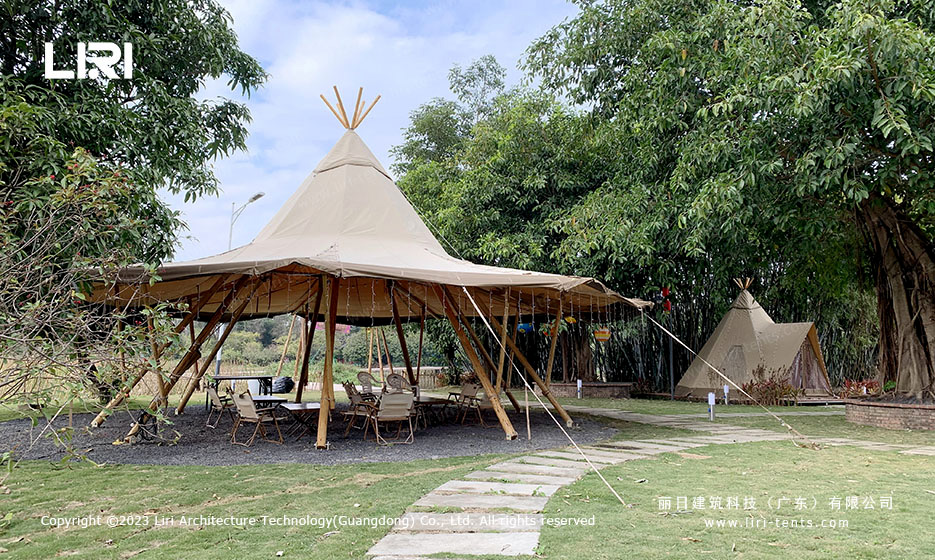 Commercial tipi tents are increasingly seen in outdoor camping bases. Why are these types of tipi popular in campsites?
Traditional outdoor bases have a single architectural style. They lack functional areas such as main buildings, restaurants, entertainment, etc. Commercial tipi is highly variable. They come in different sizes to accommodate different functional areas.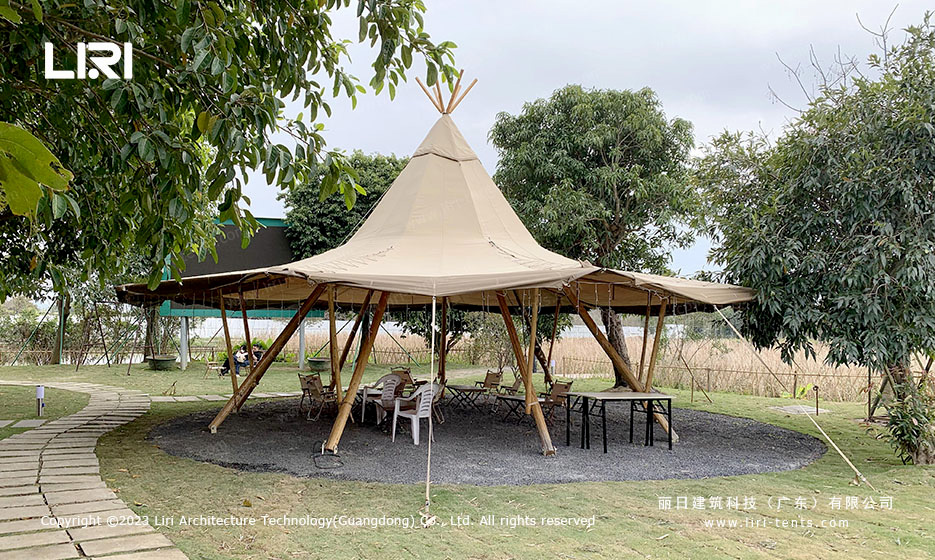 We have designed a wide range of sizes of tipi tents for use in outdoor accommodation, restaurants, exhibition halls, and offices. The yellow tents give a sense of confidence with their clean, unified style. Camping tipi tents are larger than normal camping tents. They provide better accommodation. The commercial tipi tent is equipped with a special triangular door curtain and a unique trapezoidal window made of transparent PVC.
The design of the Commercial Tipi is closer to the original classic outdoor tent than to a regular camping tent. To retain the original outdoor feel, we have specially selected sturdy fir wood for the tent frame, which is covered in orange Oxford fabric.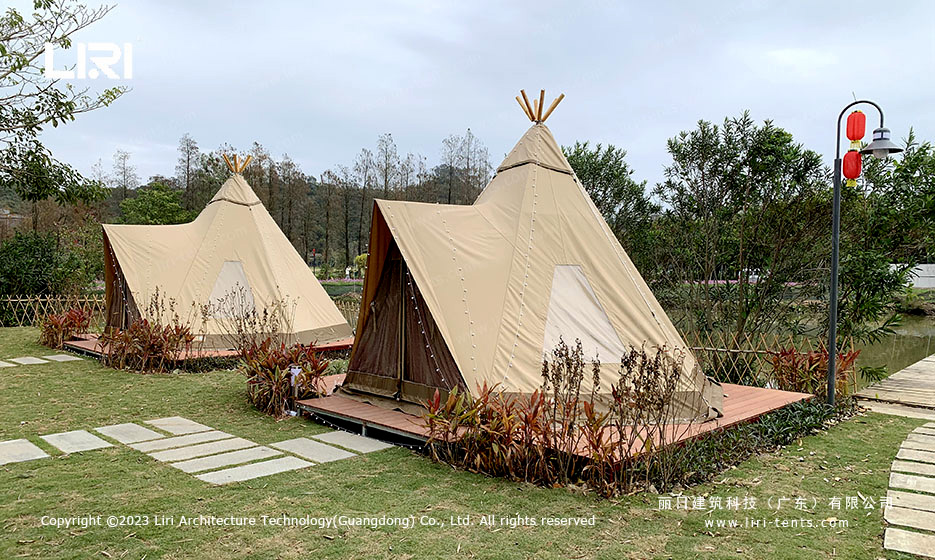 The Tipi For All Occasions
We have reworked the original design time and time again through strict requirements for tent materials and many practical design adjustments. We have succeeded in achieving the best possible customer experience for the different types of tipis. For example, the 20-person tipi has a ground anchoring system with more pegs and plates than a normal camping tent, and the 70-person tipi has additional internal cross-beam reinforcement to withstand wind force 10.
Another area we have worked on is adapting the tipi to most outdoor environments. One easy way to do this is to add a wooden floor and set it up on a platform. Although the floor adds to the cost, the benefits are obvious – an improved tread indoors. For commercial use, outdoor café bars, and exhibition halls, wooden floors are essential for the interior of tents.
Easy to set up and with plenty of space to socialize, stay and run a business in a camping tent, this tipi is more than just a tent. Even our basic model meets the requirements of most customers.