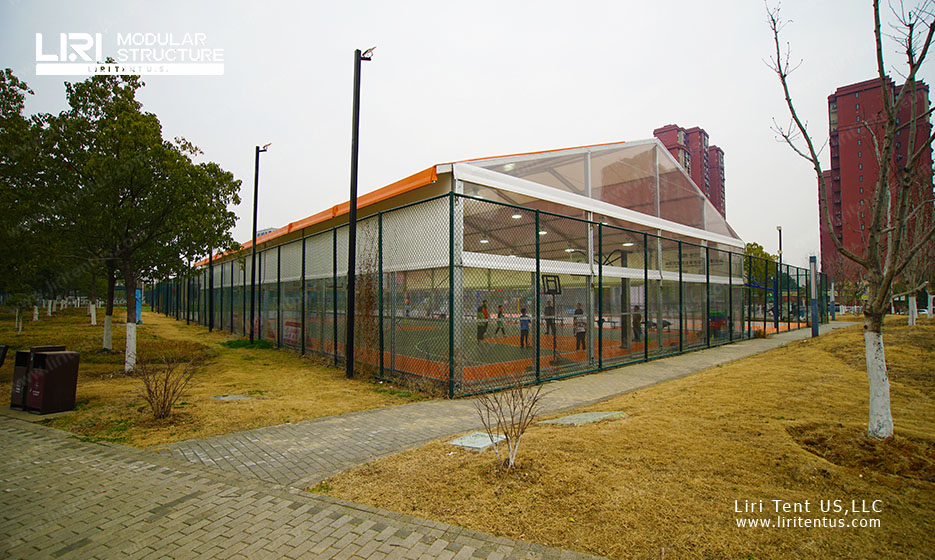 The hot weather every summer always scares off many people who love basketball. Even at night, the bitter summer breeze is fierce and hot, not suitable for outdoor activities. The high temperatures of up to 40 degrees Celsius have also sounded the alarm for outdoor basketball courts, with frighteningly high surface temperatures. Many basketball fans have moved to indoor basketball gyms.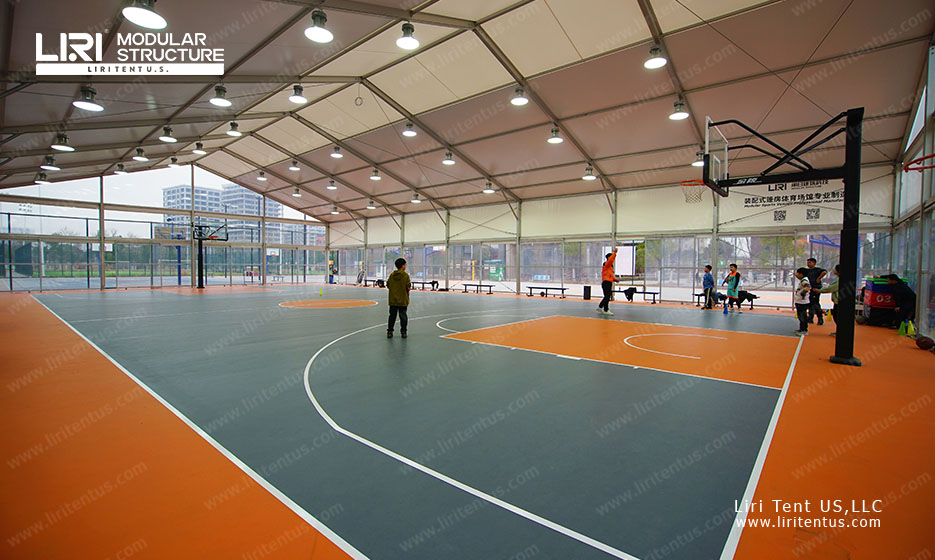 Indoor Basketball Court Tents In Excellent Condition
With its 9m ceiling height, the indoor basketball court tent not only keeps you out of the harsh UV rays but also gives you the freedom of open space. The perimeter can be opened or closed to provide good ventilation and an unrestricted environment. With anti-glare lighting hanging from the durable roof, you can play to your heart's content 24 hours a day. No storms, no sun, and have fun shooting hoops.
When it comes to professional basketball events, you can improve the condition of the court by adding additional equipment. For example, adding multi-tiered bleachers, replacing basketball hoops, fencing, sound, colored lights, etc. to enhance the overall experience. The tent can be extended to a satisfactory length by the engineering department due to misconceptions in the design. Replace the pattern and color of the roof tarp to enhance the stylish appearance of the basketball arena tent.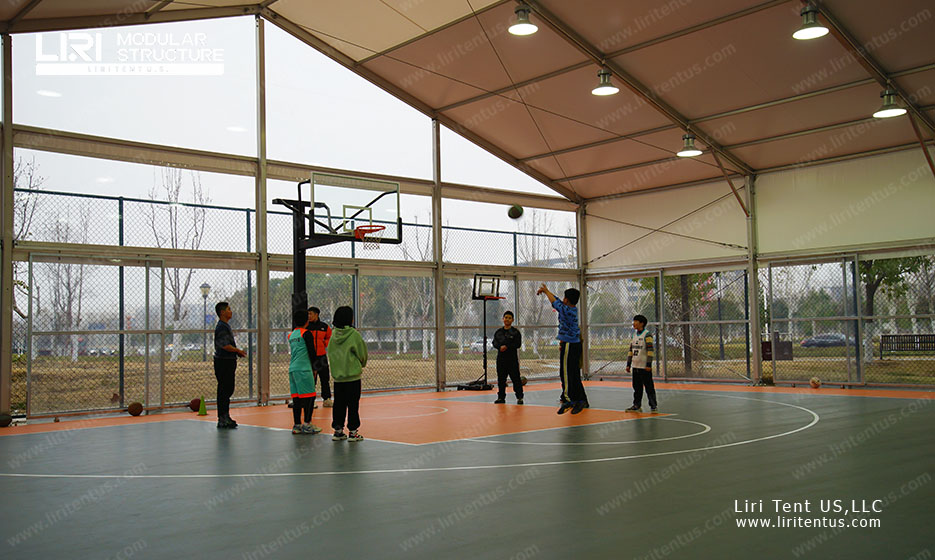 Previously unnoticed corners, snow, rain, and sand can accumulate badly. The difficulties can be greatly alleviated by snow melter, water slide device, and widening the floor area. The strong aluminum alloy frame with high-pressure steel base can ensure that the basketball arena frame has a service life of more than 20 years. Unlike traditional buildings, the modular indoor basketball arena frame has extremely low maintenance cost for later use.