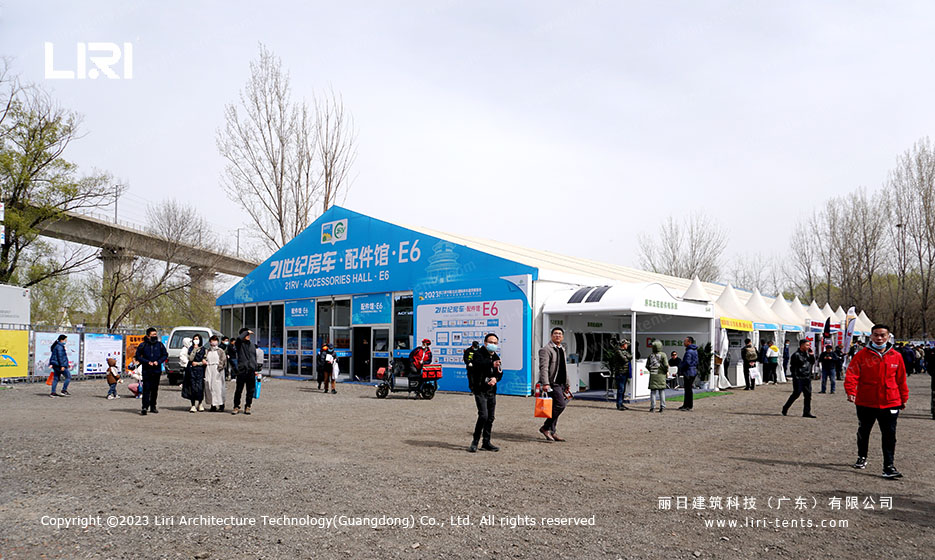 Compared to traditional construction, temporary building canopies are fast, cheap, and practical to build. Significantly improves the feasibility of outdoor commercial activities. Now, more and better and more beautiful outdoor party tents are available.

How Many Days To Build A Party Tent?
First, the time it takes to build a party tent can be affected by several factors. For example, ground conditions. If you are planning to set up your tent on grass or hardened ground, it usually takes less time to set up; however, if you are planning to set up on the sandy or uneven ground, we may need to do some preparation work first, such as building a wooden ground platform to ensure the stability of the tent. This will take more time, but safety and comfort are our top priorities.
Second, the size of the party tent will also affect the setup time. Smaller canopies, such as 3×3 meters, usually only take a few hours to set up. But if it is 10×20 meters or larger, it can take half a day or more to complete the installation.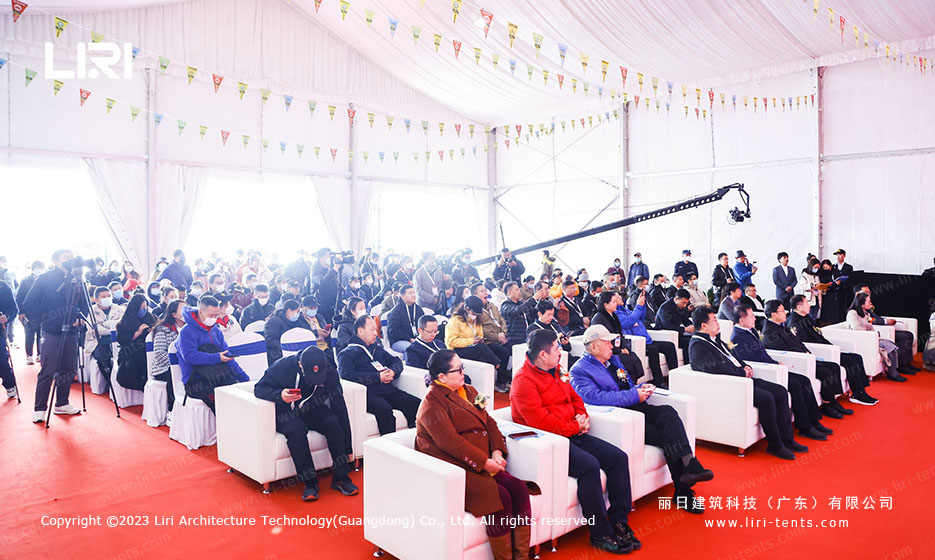 Of course, the quality of the material is also crucial. "High-quality aluminum alloy is the main material for our party canopies, which is not only strong but also very light and easy to set up. The covering material of the canopy is durable PVC synthetic fabric, which is waterproof and sunproof. Good materials ensure that the canopy remains stable and durable in all weather conditions.
Finally, we offer a wide range of party canopies in different styles and colors, from stylish and simple to gorgeous and romantic. Not only that, but we also offer a personalized customization service to create your unique canopy according to your preferences and party theme.

Where Can Party Tents Be Built?
Whether it's an outdoor wedding, a music festival, or an exhibition, party canopies create a unique venue. So, what factors should we consider when choosing to build a party canopy?
First of all, the most common place to build an outdoor party tent. Whether it's a park, beach, or countryside, an outdoor venue can provide temporary, flexible event space.
Secondly, party canopies are also suitable for indoor construction. Indoor canopies have unique advantages, such as being weatherproof, easier to arrange equipment and facilities, and easier to control the environment. Indoor venues that are suitable for party canopies include convention centers, exhibition halls, stadiums, etc. These venues usually offer better infrastructure and services.

If your event venue is a rooftop terrace, then a party canopy is also a good choice. Rooftop terraces are usually a precious piece of open space in busy urban areas, providing magnificent views of the city and an ideal place to hold parties, shows, and other events. A party canopy built on a rooftop terrace can add a unique atmosphere and visual effect to your event.
Finally, the event space needs to be planned well in advance. Determine the size and type of the event, and choose the appropriate size and layout of the canopy according to the number of people and the theme of the event.