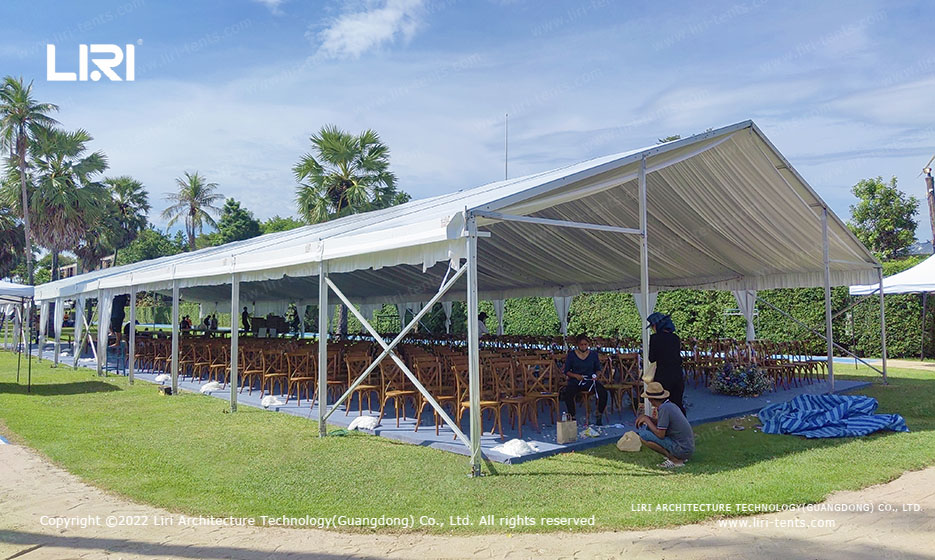 Aluminum canopy tents are temporary structures suitable for outdoor parties, wedding receptions, exhibitions, commercial showrooms, and much more. Party-Tent canopy tents can be installed in outdoor environments such as grass, mud, sand, or even on lakes.
The herringbone canopy is the most popular type of canopy and is available at an affordable price. It can cater to event sizes from 100 to 10,000 people. The exterior design of the canopy is very important. The unique shape of the canopy is impressive and has a magnificent appeal.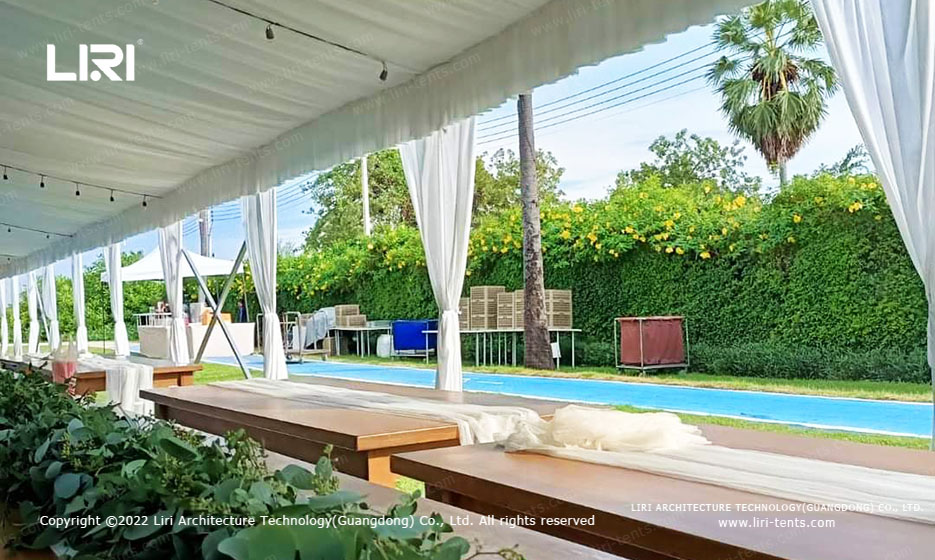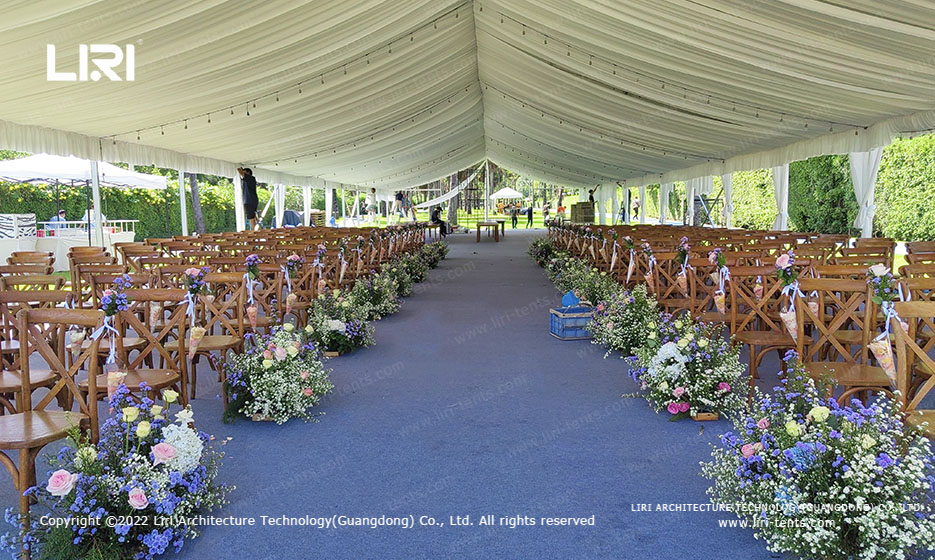 Outdoor Wedding Canopy Use Experience
Looking for a practical and affordable solution for your outdoor wedding? Look no further than aluminum canopy tents for outdoor weddings! These lightweight, durable tents are perfect for any venue in Southeast Asia.
Aluminum canopy tents provide an ideal setting for your wedding reception or event. They offer plenty of space and can easily accommodate large groups of people.
Best of all, compared to traditional venues such as hotels, banquet halls, etc., aluminum canopy tents are extremely easy on your budget, making them a great value-for-money option when planning a special occasion like this! Not only will you save money, but you'll also save time since you won't have to spend hours scouring different venues to find something suitable – you can just set up an aluminum canopy tent right there, where it best suits your needs & preferences.
So whether you're hosting an intimate gathering, family reunion, engagement party, corporate function, school prom, graduation ceremony, birthday bash, BBQ picnic, poolside shindig – or anything else imaginable really – aluminum canopy style shelters make excellent choices thanks to their versatility, affordability, strength & durability features offered!