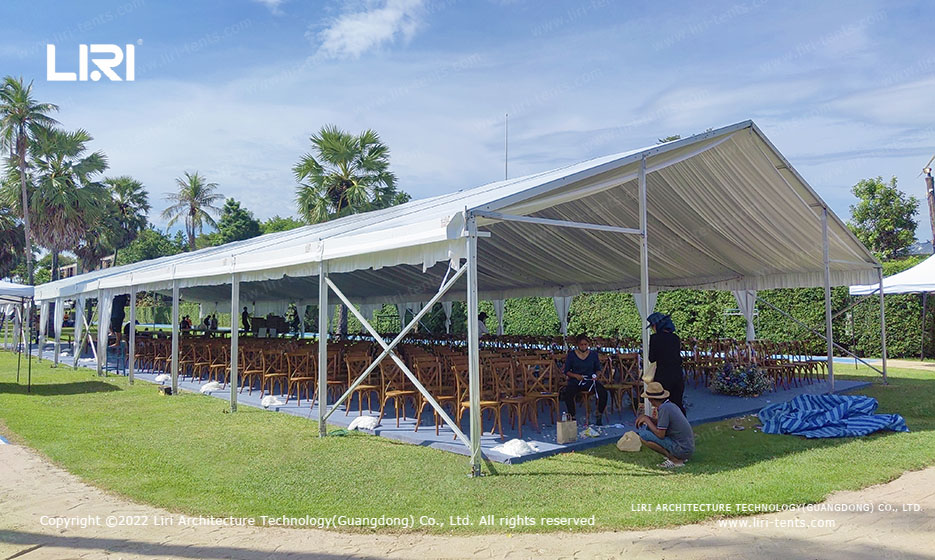 Aluminum canopy tents are temporary structures suitable for outdoor parties, wedding receptions, exhibitions, commercial showrooms, and much more. Party-Tent canopy tents can be installed in outdoor environments such as grass, mud, sand, or even on lakes.
The herringbone canopy is the most popular type of canopy and is available at an affordable price. It can cater to event sizes from 100 to 10,000 people. It can be extended indefinitely in length with a span of 10m – 60m and a spacing of 5m. Even with a span of 10 meters, the interior is not covered by any pillars, and space is utilized 100%.
The exterior design of the canopy is very important. The unique shape of the canopy is impressive and has a magnificent appeal. Bespoke advertising panels can be hung from the eaves to increase the commercial value of the tent. party-Tent provides customers with 3D renderings to give them a more visual impression.