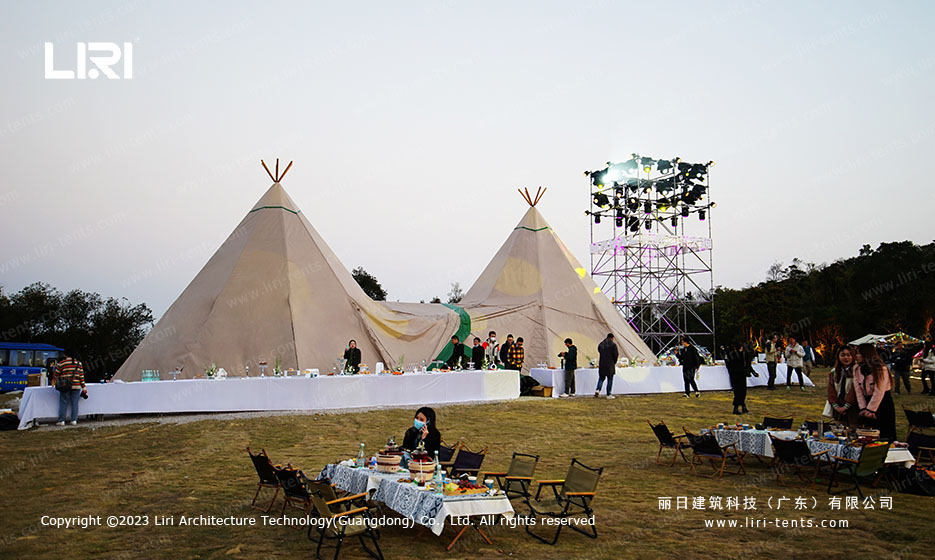 Now it's time for the exchange of sales between new energy-electric vehicles and traditional fuel vehicles. Car brands are eager to introduce new energy vehicles to consumers. As a result, many exquisite car launches are organized. Today, we introduce a very well-designed Duplex Giant Tipi Tent that fits the outdoor atmosphere and is used for outdoor camping car launches.
Inspiration from nature combined with modern industrial technology. We use the original cedar poles as the main frame, with steel connectors, covered with high-density Oxford fabric. At the same time, our tipis can be assembled to ensure durability and a wider range of applications.
The Duplex Indian Tipi is not only a personal camping tent, but also a large tent for campgrounds.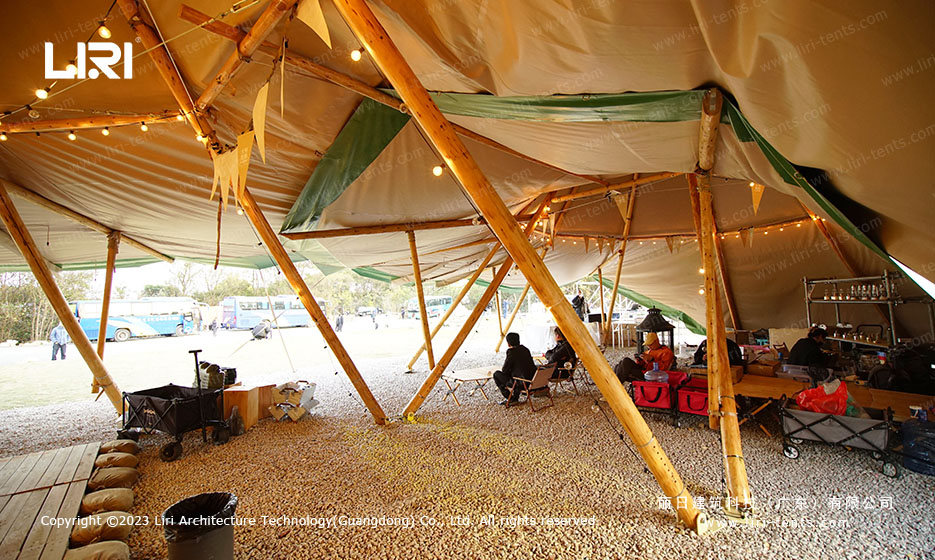 In the outdoors, the sun and wind cannot be avoided, while the Duplex Indian tipi tent is stable and supportive. Providing a sheltered area for people to be able to safely deal with sudden bad weather.
In terms of appearance and functionality, both the reception area/rest area/dining area can meet the needs.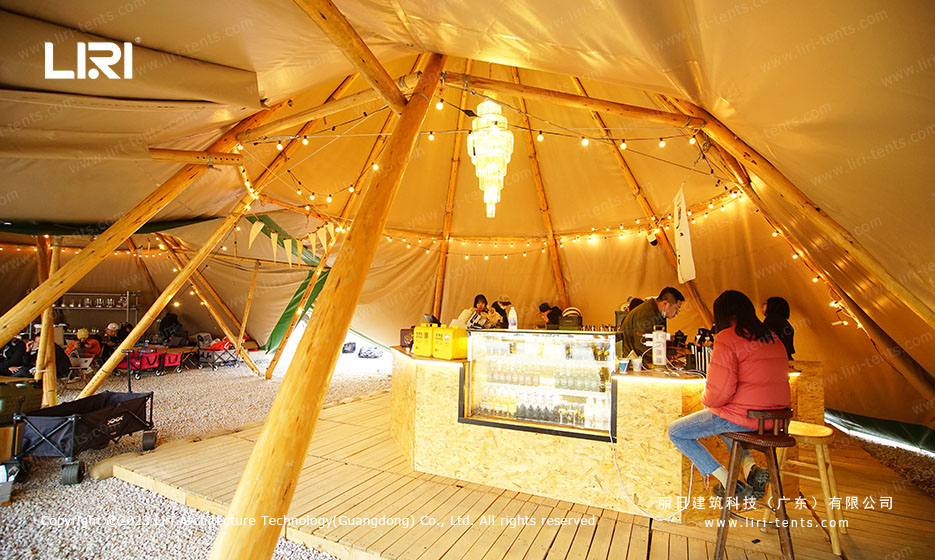 Tipi Tent Specifications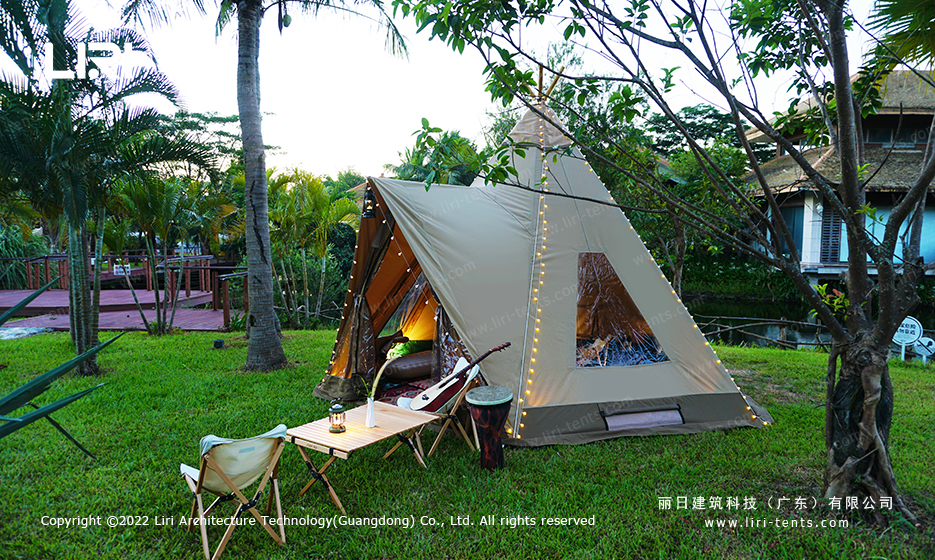 Four-Season Camping Tent | Tipi Camping Tent
Four-season camping tents, the popular tipi tent (also called teepee tent) can be used in different seasons of the year.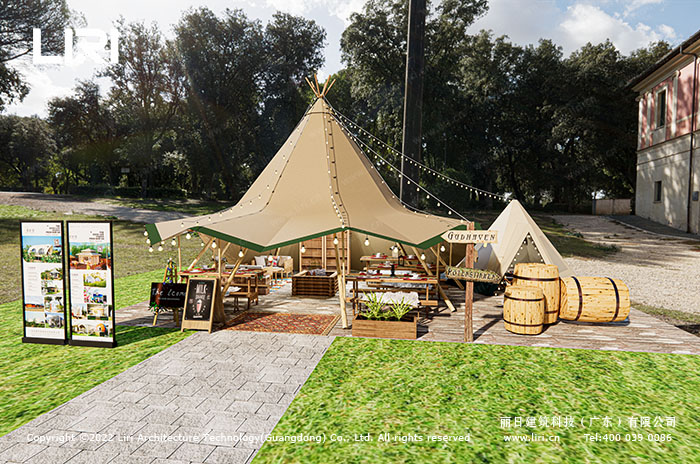 Simply Decorate Your Tipi Tent , We Sell It
How to decorate a tipi tent, how easy it is to decorate a tipi tent for a party? Outsource it, dear friends.