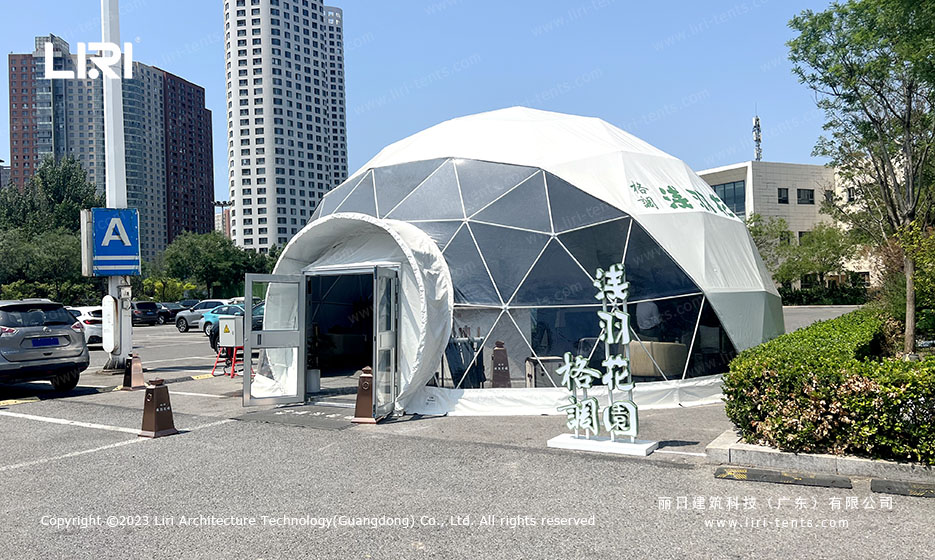 The 10m geodesic dome tent is versatile and looks great. The white dome party tent offers quality indoor space and the ability to decorate in any style you desire.
A triangular-shaped structure covered with white PVC high-fiber fabric is a simple and accurate description of the Geodesic Dome Tent.
The Geodesic Dome Tent is highly versatile thanks to its PVC high fiber cloth, which comes in a variety of options including white, white + clear, clear, printed images, and other PVC cloths.