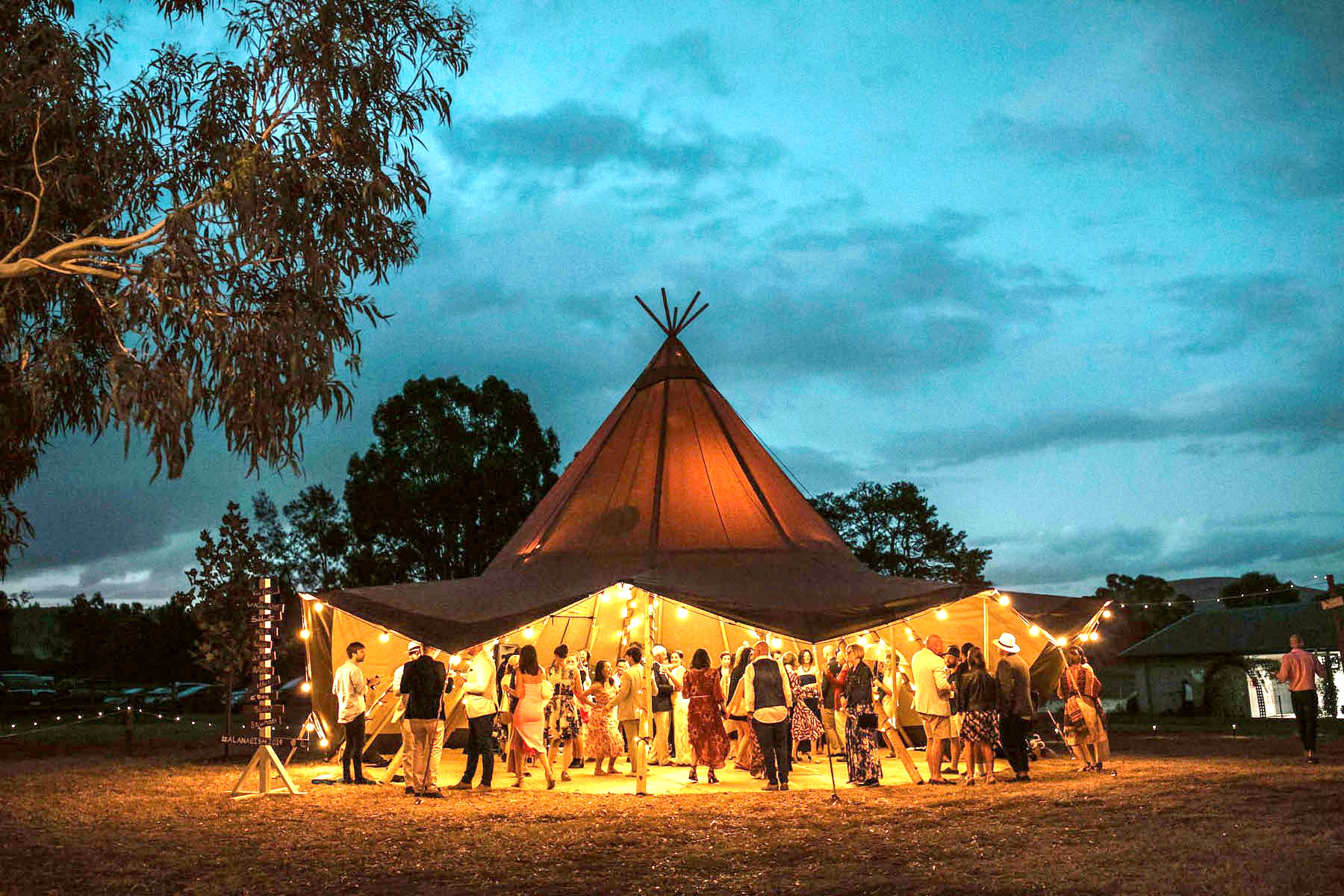 Nowadays, wilderness restaurants are becoming more and more accepted and have given rise to many different styles of outdoor restaurants. One of these is the outdoor tipi restaurant. Sitting with a beautiful outdoor view and enjoying the same delicious food as in the city. A good quality outdoor tipi tent will help keep you away from the tiresome mosquitoes and bugs.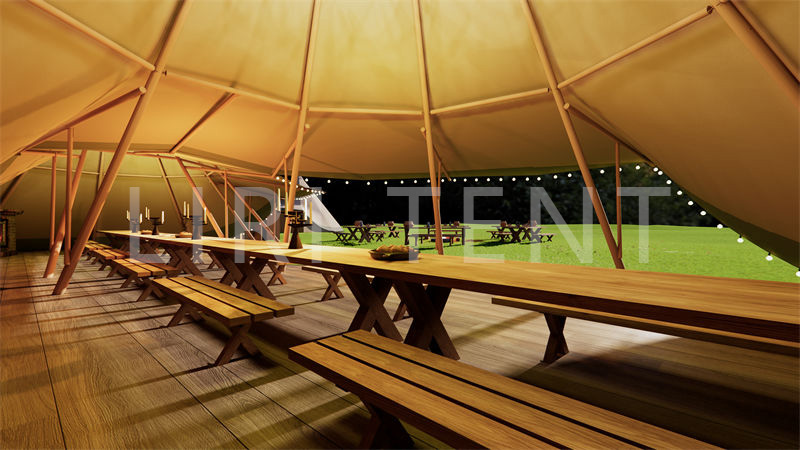 This is a redesigned outdoor tipi restaurant tent, shaped like a giant hat. It is available in various sizes and dimensions and consists of 6 to 22 long strips of wood, 9m high and covers 150 m². It is different from other outdoor camping tents in that it is larger and has more accessories. For example, electricity, chandeliers, air conditioning, and other equipment.
Outdoor tipi tents can be installed on mud, lawn, desert, and other soft soil outdoor environments. If you are planning a large outdoor camping event, an outdoor tipi restaurant tent is a better choice.