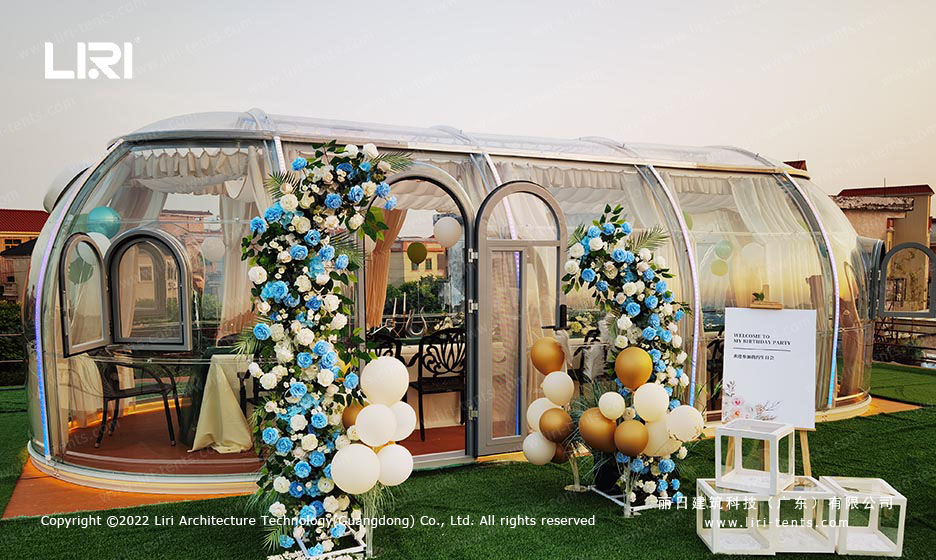 What are the uses for transparent tents (outdoor hotels, small garden dining, specialty restaurants)? We have recommended many transparent party tents in the past, they are used mostly for specialty glamping tents and backyard tents. Today we are introducing a transparent star house for outdoor specialty restaurants, cafes, etc.
"How can I make my restaurant more attractive?"
"How can I increase my restaurant's guest price?"
This is the demand of most merchants looking for a unique party tent. A thousand fixed restaurants can be exhausting in the long run, even if the food is delicious. Modern people love the natural environment and are willing to dine outdoors while enjoying the infrastructure and other conditions. With the advent of the internet age, people are making even more demanding demands outside of restaurants.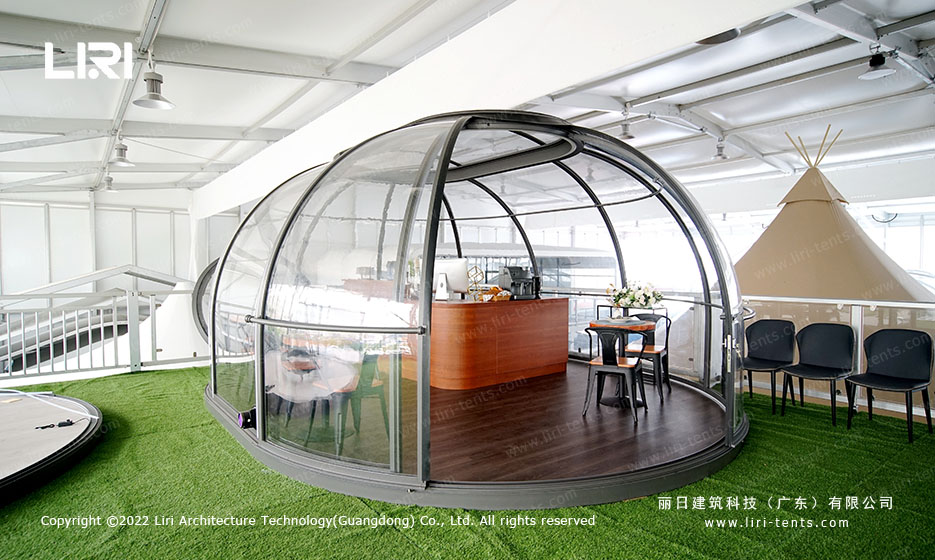 A "Specialty Hotel" Turned Into A "Speciality Restaurant"
In the past, people used to take a camping tent with them when they went outdoors. But now, with the investment of commercial capital, commercial camping sites are abundant and readily accepted. What was once a monotonous camping tent has become a variety of tents – freestanding, combined, spiked, rounded, and so on. Secondly, tent materials and structures have also undergone major changes. An example is the tipi party tent by Liri-tents.
Another category is the transparent bubble house. They have gone from being the original family sunroom, the sheltered room, to the specialty accommodation tent, the specialty restaurant tent. The advantages of cheapness, safety, and versatility of combinations make them popular with most businesses.
Finally, the craze has spread to the outdoor restaurant sector. Transparent, technological, and private parlors appear in the description of the transparent star dining room. From the initial 3m to 6m, the space has been significantly widened by the development of waist-round shapes and combined dining rooms.
The New Aesthetic For Stylish Living
Empty courtyards, the roofs of buildings, the shores of forests and lakes, a blinding light by day with the help of the sun, and a dazzling light by night with the help of LED strips, wherever it is it is so eye-catching. This is the transparent star house(round and waist round).
Featuring an electric door, solid wood floors, comfortable sofas, and a brightly lit interior. Sitting in the transparent star room, you can look up and see the clear sky, with the view on both sides. The long dining table, neatly arranged cutlery, floating balloons, and pink drapes are all part of the ambiance.
The Transparent Star House is a breakthrough in your imagination. Whether it's a scenic spot, a B&B, a resort or a restaurant, a bar, or a swimming pool, the range of applications is so wide that it's amazing. And, with low installation costs and short construction times, they are also environmentally friendly and recyclable.