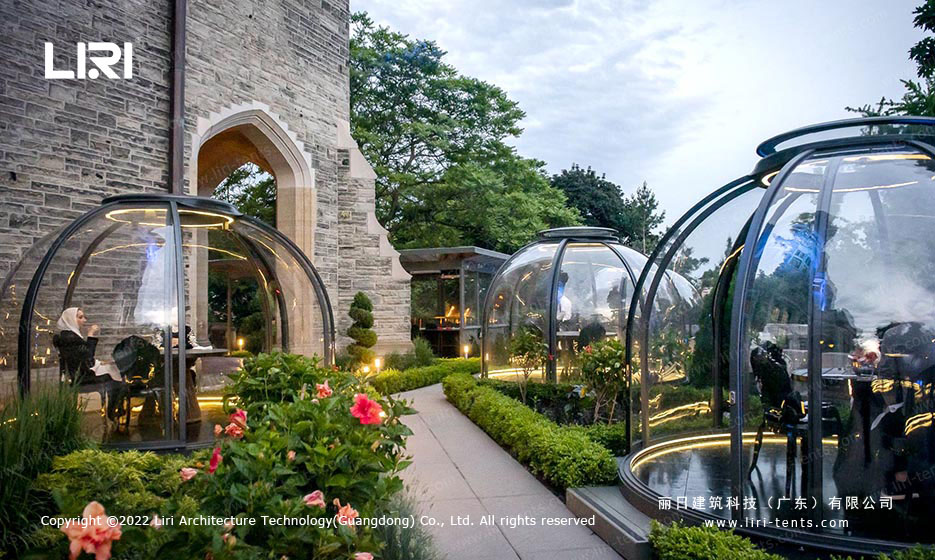 A few years ago,  Crystal Dome House was the exclusive commodity of a few households in countries such as Europe. With the advent of sophisticated techniques and technology, it began to appear in different scenarios. The transparent design of the crystal dome house is clear and clean no matter from which angle it is viewed. This transparent wall material made of PC does not have an adverse effect on the human body. Therefore, the material requirements for transparent walls are very strict.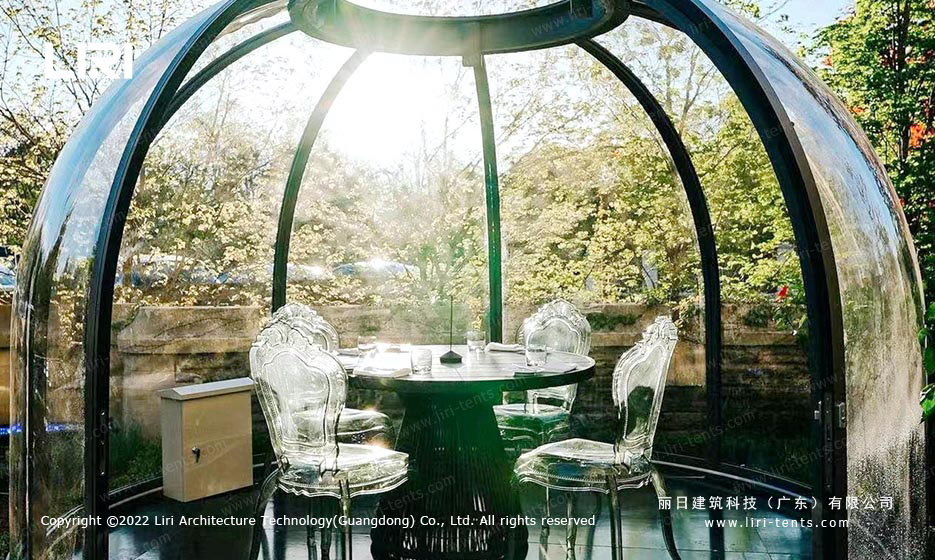 The crystal dome house is installed using a modular installation process. All materials are precisely calculated at the time of design, and they are moved to the location and installed. No construction waste is produced and it can be installed quickly. The slide-out doorway is one of its special features. In addition, the liftable skylight and exhaust fan ensure air circulation in the room.
In the following years, various fancy-themed restaurants started using it. Crowding, noise, and stuffiness were the complaint points of many restaurants. At this time, Crystal Dome House can give customers a private, comfortable, and soundproof dining environment. Moreover, it can operate all day long. For businesses, it can increase customer unit prices, enhance brand image, and many other benefits, making crystal balls a sought-after item.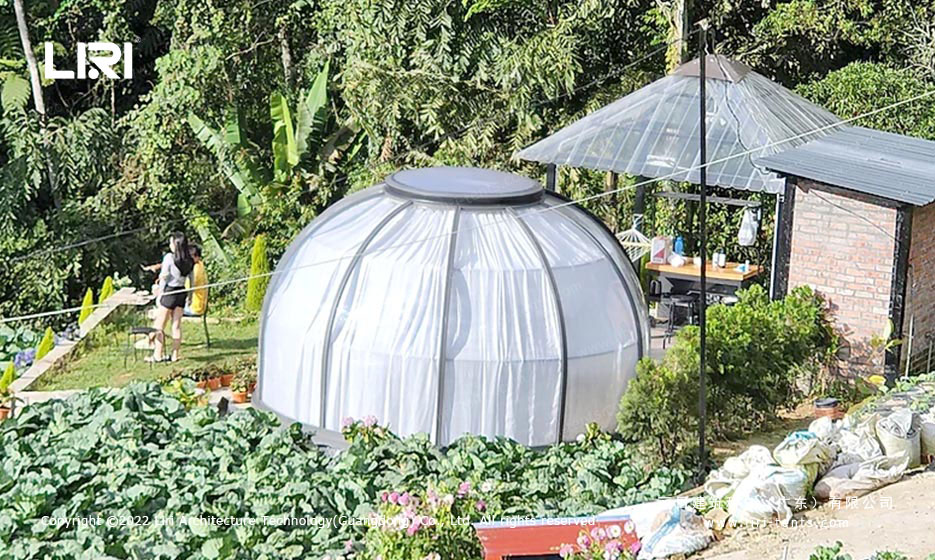 This quality customer experience has seen various industries such as sunrooms, cafes, VIP rooms, and bars start using crystal dome house one after another.