25x30m White Party Tent Accommodate 200-500 People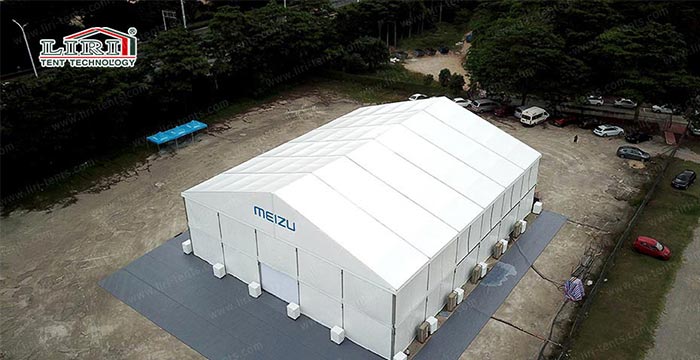 Party-Tent sells various sizes of white party tents for open-air shade, wedding parties, banquet buffets, and more. You can set up tables and chairs and design decorations according to the number of attendees. We will provide themed tables and chairs, lighting, flooring, carpeting, and all accessories for the event caterer. We will arrange for professional staff to dismantle and retrieve the tent after the event without damaging the floor.
Usually, large business meetings are tight due to the short preparation time and tasks. It is very difficult to pick the right hotel or conference hall in the city. This is where a white party tent can be the answer to your worries.
Not only can you dress up the venue in a very luxurious way, but you can also add all kinds of equipment.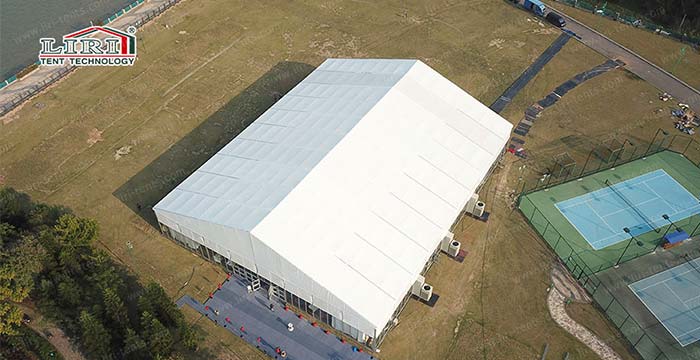 You can choose from white, clear, colored, and patterned tarps depending on the type of event. Their functions are the same, but the visual effects are the opposite. We usually recommend white party tents for outdoor, patterned canopies for commercial events, and clear canopies for wedding parties. With themed advertising panels, fence panels, and outer decoration, it will be a unique tent.
PVC tarp is durable, waterproof, tear-resistant, flame retardant, oil-resistant, and chemical-resistant. This PVC fiber tarp is odorless and can withstand year-round exposure to high temperatures and maximum sunlight reflection.