Many people ask what size party tent do I need when buying the party tent. At this time, we can use a simple method to calculate the approximate size of the tent needed.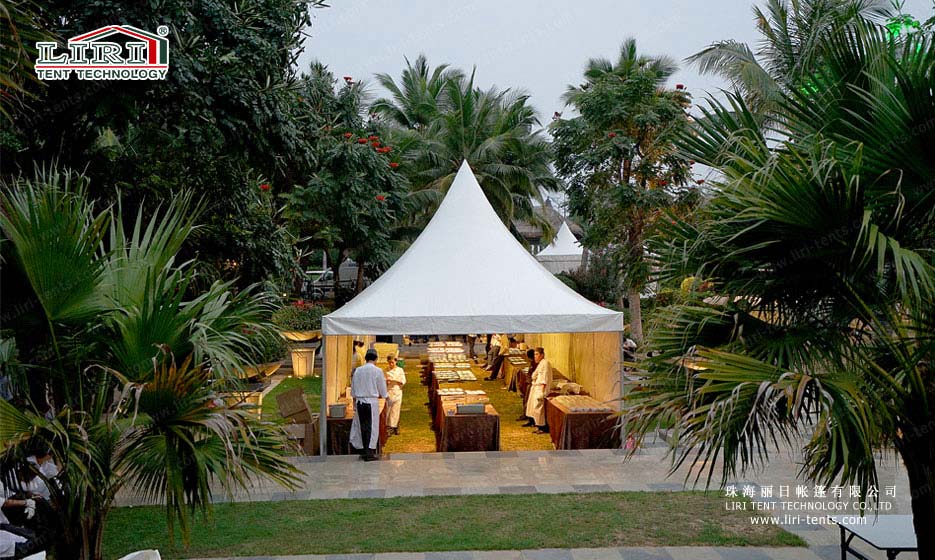 Number of Guests
(record the approximate number of guests who attended)
The area occupied by a guest is about 0.8~2 square meters, so if we calculate by the maximum value, 100 peoples need 200 square meters of site area.
Buffet
In addition to the location where guests stand, we still need to place the food tables, tables, and chairs. A regular rectangular buffet table (120cm in length and 40cm in width) occupies 4.8 square meters, and a table that can seat 8 peoples, covering area is about 6.25 square meters, so the organizer can increase the required buffet tables and tables and chairs according to the actual situation.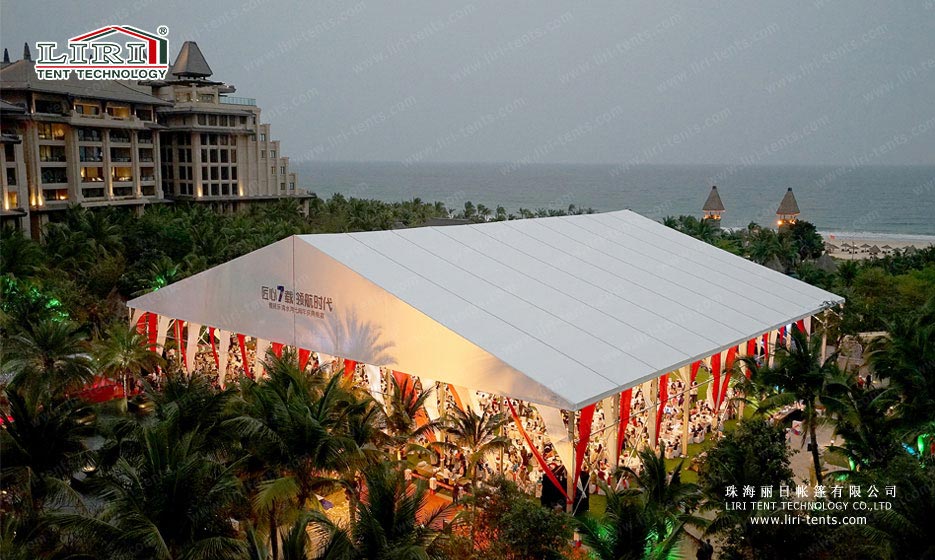 Other Areas
In addition to these areas, a party also needs to place an important area of the stage (the national standard stage size is 18 meters in width and 20 meters in length, which is equal to 360 square meters). Of course, the actual size of the stage can be determined after checking the rendering of the party tent, and then design the exclusive stage area.
Based on this, you can roughly calculate what size party tent do I need to hold a party. When you know the size of the venue you need, the next thing you need to do is to choose a suitable party tent. The following are some of the most common tent sizes. Please remember that the size of your tent cannot be smaller than the area you expected.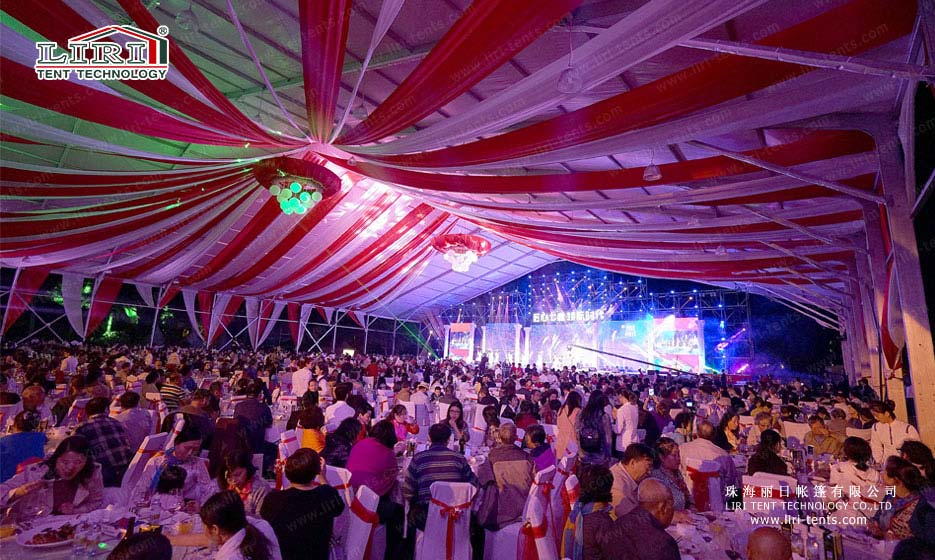 Tent Size
| 10m x 10m | 100sqm |
| --- | --- |
| 10m x 15m | 150sqm |
| 20m x 20m | 400sqm |
| 20m x 30m | 600sqm |
| 20m x 40m | 800sqm |
| 30m x 30m | 900sqm |
| 20m x 50m | 1000sqm |
| 20m x 60m | 1200sqm |
| 30m x 40m | 1200sqm |
| 30m x 50m | 1500sqm |
| 20m x 80m | 1600sqm |
| 40m x 40m | 1600sqm |
| 30m x 60m | 1800sqm |
| 30m x 70m | 2100sqm |
| 30m x 80m | 2400sqm |
| 40m x 60m | 2400sqm |
| 40m x 80m | 3200sqm |
| 60m x 60m | 3600sqm |
| 40m x 100m | 4000sqm |
| 60m x 70m | 4200sqm |
| 40m x 120m | 4800sqm |
| 60m x 80m | 4800sqm |
| 40m x 160m | 6400sqm |
| 80m x 80m | 6400sqm |