Someone else's wedding scene is so beautiful! Have you considered this wedding party scene too? What are some things to consider when planning a wedding party!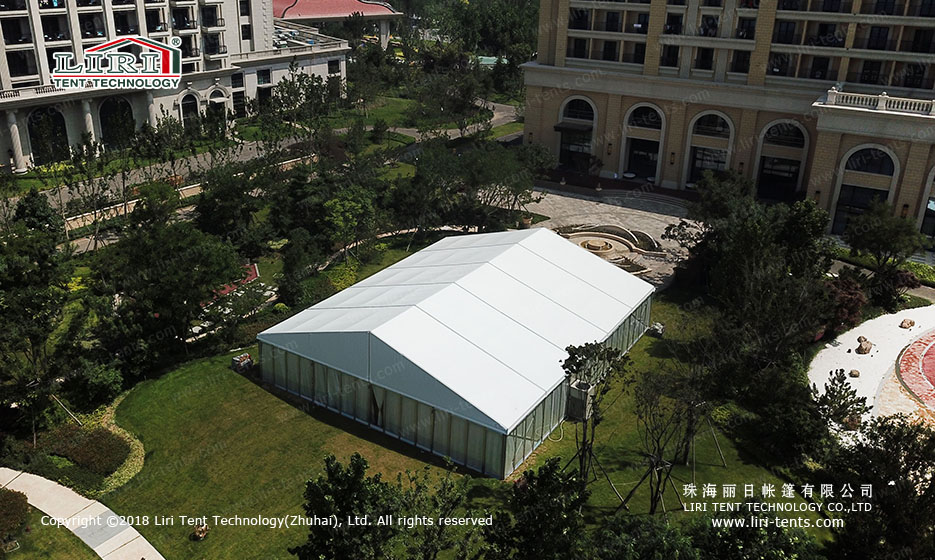 Holding a wedding on a summer lawn provides people with a very comfortable space, close to nature, and do not have to worry about hot weather and sudden rain. Wedding party tents are a great way to enjoy the beautiful scenery and the comfort of the indoors at the same time. We have worked on hundreds of wedding party scenes and many outdoor weddings have become unforgettable memories because of them.
Have you got any inspiration for your own outdoor wedding? From the color scheme of the wedding to the indoor drapery design, from the tableware arrangement to the design of the invitations, from the wedding vows to the moment of the bouquet toss. Have these images of the wedding scene already popped up in your mind? We offer some photos of past wedding scenes to provide you with some inspiration, right?
Things to keep in mind for pre-wedding planning
The advantages of wedding party tents were introduced in the old article 《Budget Weddings With Wedding Tents》, but still, need to add 4 points to note for a good wedding.
Book the construction time in advance
Although the construction time of the wedding tent usually takes only a week. However, the preparation of other decorative items can be done at the same time, for example, tables, chairs, lighting, carpets, etc. It's a good habit to set aside time in advance. Unless you have a particular fetish for wedding days, the more time you have, the better things will work out too.
The wedding venue is the building site
The common lawn, seaside, beach, and park are the most beautiful and comfortable choices, in addition, private gardens or special occasions require advance application and approval. Unlike traditional wedding hotels, outdoor weddings are a little more elaborate on the grounds. For example, soft floors will be covered with an additional layer of flooring or even poured concrete to level the ground.

Provision of wedding catering
For the food provided on the wedding day, it is necessary to find a good source of supply. It is safest to let familiar restaurants or catering companies represent all the food supply on the wedding day. Many couples have different requirements for ingredients depending on their ethnicity and nationality. I would particularly recommend that you use your preferred ingredients and dishes and that your guests will be accommodated.
Wedding Planning Agent
If you can't do everything yourself, choose a responsible wedding planning company to act on your behalf, providing multiple sets of executable plans according to your idea, and understanding the details of the wedding matters in advance.
Wedding party tent series specifications
| | | | | |
| --- | --- | --- | --- | --- |
| Span Whidth | Eave Height | Ridge Height | Bay Distance | Main Profile |
| 3m | 2.6m | 3.16m | 3m | 100x48x3.0mm (4 - channel) |
| 4m | 2.6m | 3.35m | 3m | 100x48x3.0mm (4 - channel) |
| 5m | 2.6m | 3.52m | 3m | 100x48x3.0mm (4 - channel) |
| 6m | 2.6m | 3.71m | 3m | 100x48x3.0mm (4 - channel) |
| 8m | 2.6m | 4.05m | 3m | 100x48x3.0mm (4 - channel) |
| 9m | 2.6m | 4.24m | 3m | 100x48x3.0mm (4 - channel) |
| 10m | 2.6m | 4.4m | 3m | 100x48x3.0mm (4 - channel) |
| 12m | 2.6m | 4.76m | 3m | 100x48x3.0mm (4 - channel) |