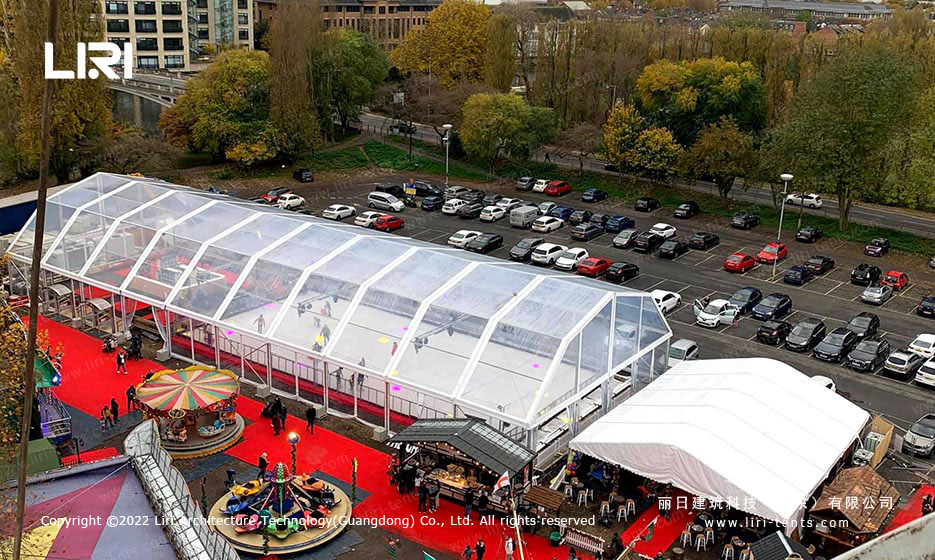 Creating a grand banqueting party is often the choice of booking and holding it in a luxury hotel. However, a conventional hotel ballroom is not a good showcase for your creativity and whimsy. However, an outdoor temporary structure – an aluminum party tent – can give full play to your imagination and talent.
Party-Tent has always offered the best large tent and outdoor temporary building solutions in the industry. Transparent party tents, for example, have a European chic look but also offer a more luxurious ambiance with a minimalist look.

A Visual Site That Penetrates Time And Space
The transparent banqueting tent looks like a giant crystal castle. During the day it allows the use of light and reduces the waste of electricity. When it is nighttime, it can also be illuminated with the help of conforming light.

Customizable Live Atmosphere Effects
To suit different scenarios, Party-Tent also offers a wide range of transparent party tents in different shapes. For example, solutions for different scenarios such as theme parties, outdoor weddings, and product launches.
Whether it's grass, concrete, sand, or even the center of a lake, it can be used as a place to pitch an aluminum tent. Contact us after the event for dismantling and recycling, or continue to hire.