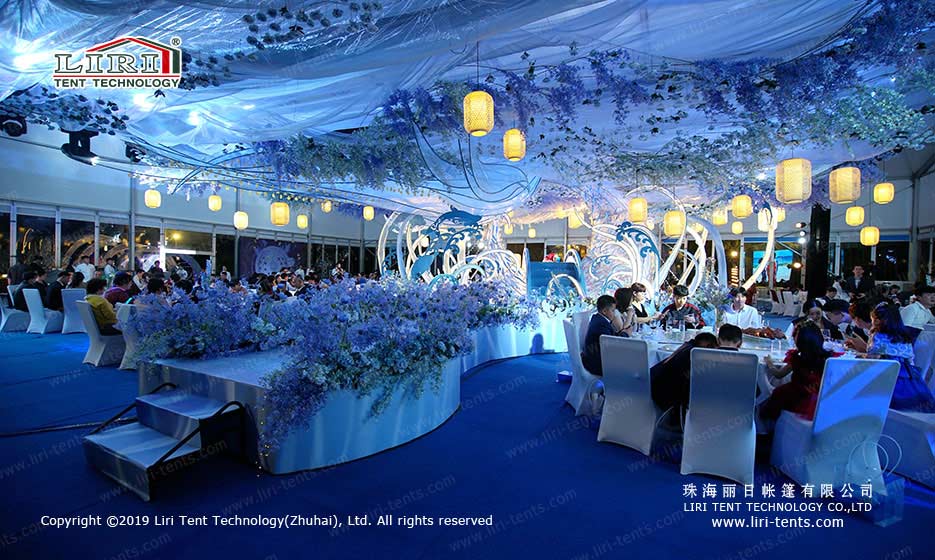 Party tent is becoming more and more popular and it is the first choice for large gatherings. Therefore, in order to highlight the uniqueness of the party tent, we can choose to use party tent lights to illuminate the party tent from the inside to the outside to create a romantic atmosphere.
Lighting is the best "designer", he not only allows people to carry out the party smoothly at night but also cleverly set off the monotonous atmosphere of the scene to create a romantic and charming atmosphere. So how should we choose party tent lights, and how should we decorate different lights in the tent?
It is worth noting that there are actually many types of lights to choose from. Whether it's LED strips, spotlights, evanescent lights, spotlights, etc. Considering the long-term use and safety, LED lights are the best lamps for decorating party tents. Of course, we can also consider candles or lanterns to adjust the mood atmosphere.
The next step is how to use light to decorate the tent. The first consideration is to hang LED light strips on both sides of the tent, which will be more attractive in the evening. Then place spotlights with patterns around the tent and project them onto the tent, which will make the tent more distinctive.
Inside the tent, lamps can be added to any corner and top to make it brighter. To add a warm and romantic atmosphere, candles can be placed on the dining table. Of course, different styles of party tents can be decorated with rainbow bulbs. The excellent decoration design not only improves the mood atmosphere but also does not take up space.