If you are planning large parties, lavish banquets, birthday parties, barbecues, and other events with many people in attendance, then you need a stable and secure temporary space. This is where a large white party tent is an excellent choice. Party tents can be used in a wide variety of ways, including as temporary event spaces, large banquet halls, and large gathering venues.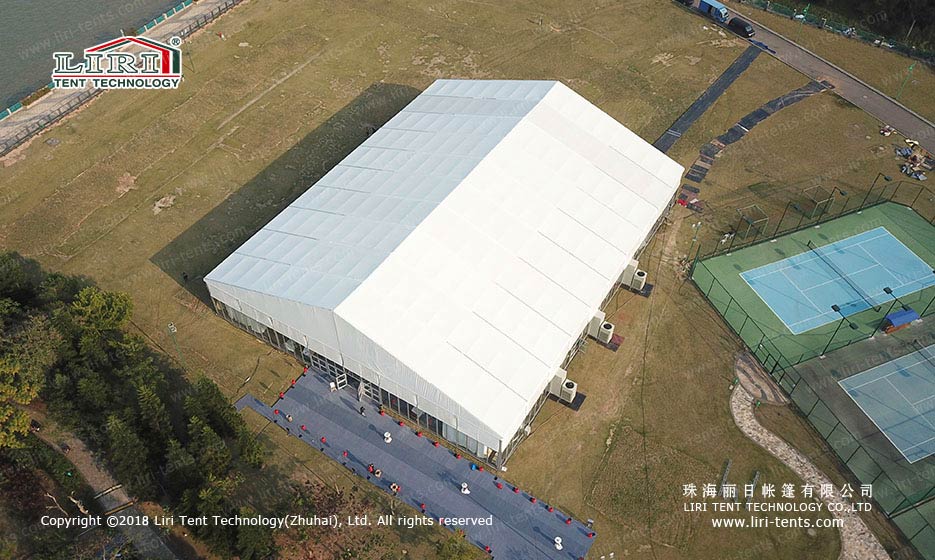 Simply put, the big white party tent is a mobile, assembled structure with a modular design. Within a few days, 10,000 square meters of temporary tent installation were completed. This means it can be disassembled and folded for transportation many times and replaced in the designated location for installation again.
In addition, the big tent has many roof shapes, tarp printing, sizes, and a wide range of accessories to choose from. Choose and customize according to the customer's budget and actual needs.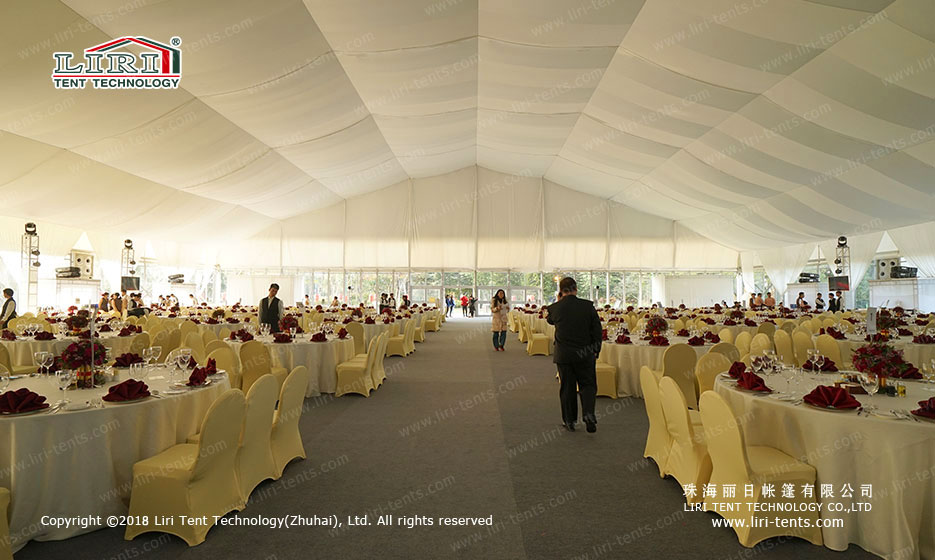 Now, with the installation of air conditioning and large fans in the big white tent, you don't have to worry no matter how high the temperature is in summer. It doesn't have to worry about the cold weather in winter after installing a snow melter and heating center system.
When using a big tent for a wedding, birthday party, or banquet hall, pay attention to the design of the interior decoration. Interestingly, we recommend that you build a dance floor or stage at the front to create an open feeling and open space.