When holding large festival events, it is necessary to find an indoor place. But it is very hard to find a large place to hold these events. Especially the Beer Festival, a large-scale project, it has to have a much larger space every year. Festival Tents is the best solution that can help clients to solve the problem of looking for outdoor spaces in this situation.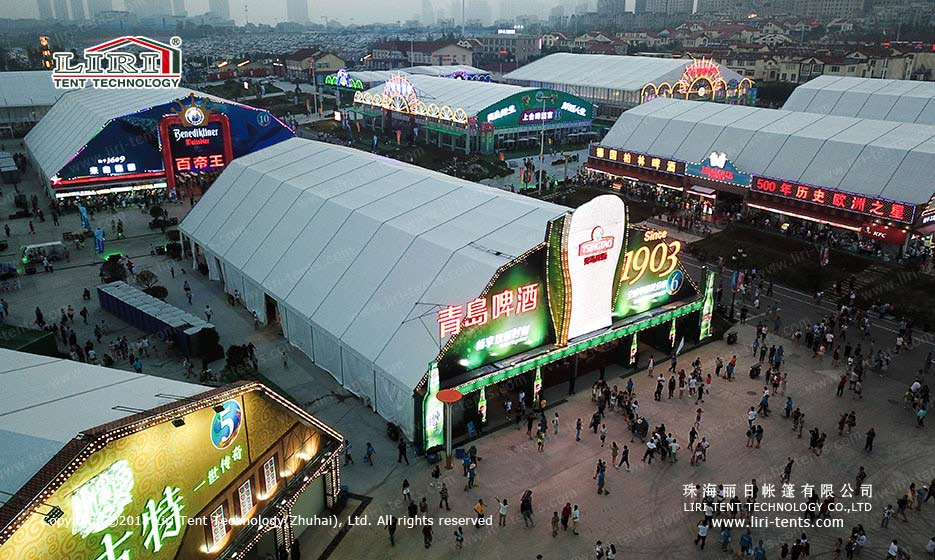 Festival Tents is kind of modular structure. After installation, you can not only disassemble quickly but also carry to other venues to use again. It has become one of the most popular construction products at present. We can offer the most suitable size for customers due to the activity scale.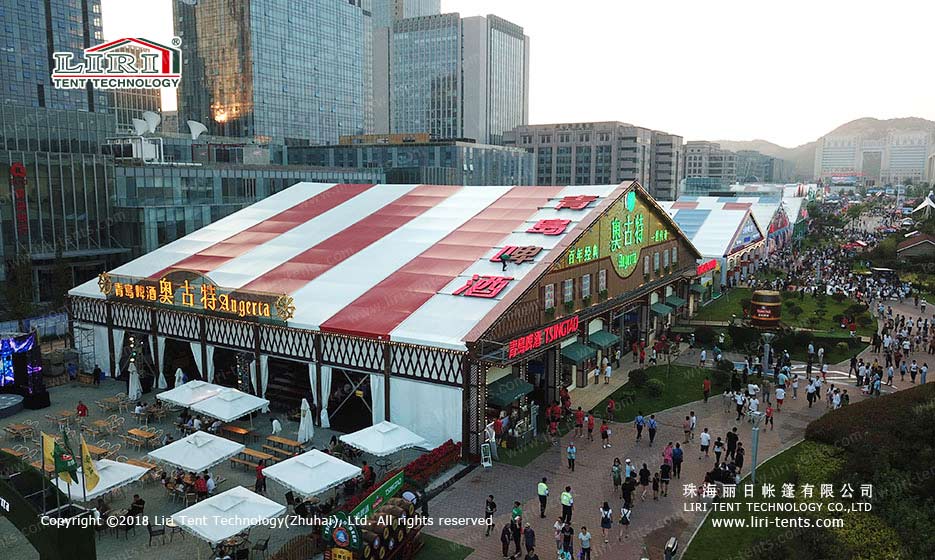 In addition, holding festival events not only need to create an atmosphere but also needs a unique design to attract more people to come. Festival Tents can do interior and exterior decoration as you want. Optional colors PVC cover and sidewalls can also be sprayed a variety of different patterns depending on customer's choice, and the wall can change to glass walls then making the venue more luxurious.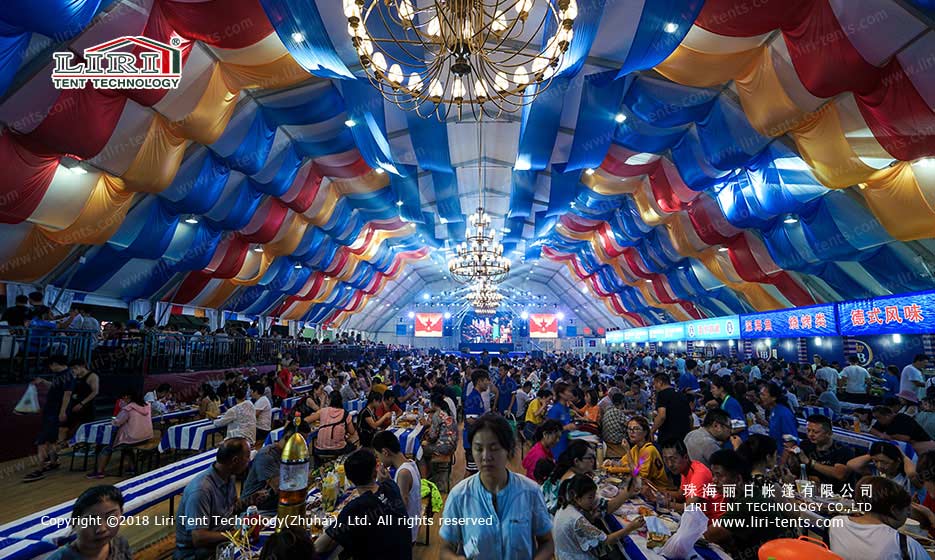 And there is no support bar in Festival Tents, 100% space utilization, you can have tables, chairs, stage, etc. Customers can arrange the internal environment as they like. We will also provide customers with all accessories such as beautiful ceilings, lights, floors, and air conditioners. We can bring you the fastest and most convenient outdoor large space.