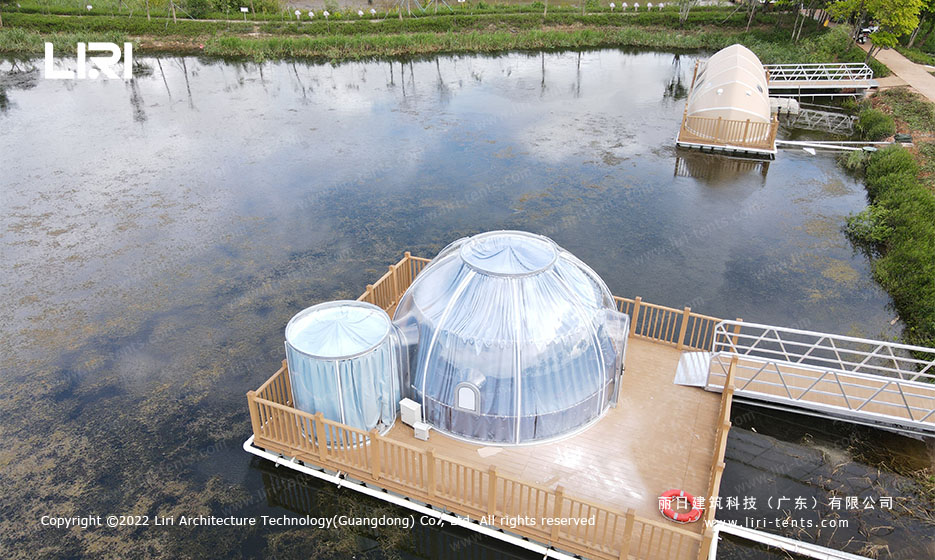 Stylish and transparent bubble tents are popular with many businesses and our factory has received a large number of orders for bubble tents. Both outdoor camping and commercial bubble tents are very popular. It first originated as a game of inflatable balls played in the grasslands. The game was played at the top of a grassland hill, using a 360-degree fully transparent inflatable ball to swoop down the hill.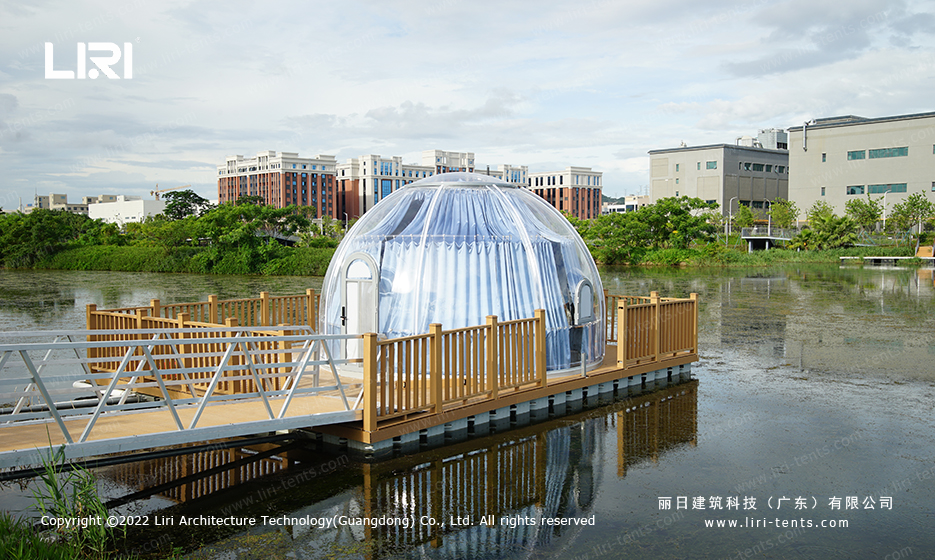 Later, it was modified using new processes and materials. The shell material evolved from the original film to reinforced glass and thickened PVC plastic. The openings became three openings for the doorway, window, and ceiling. External ventilators, air conditioners, ambient lights, etc. can be attached. The bubble tent has changed from an outdoor game to a temporary space and party tent.
It is distinguished by its material. Generally, it is divided into clear bubble tents, crystal bubble tents, and transparent bubble tents. Of course, due to the different materials, the presentation of the view is completely different. The clear bubble tent is mainly made of thickened PVC. Most commercial bubble tents are made of reinforced glass.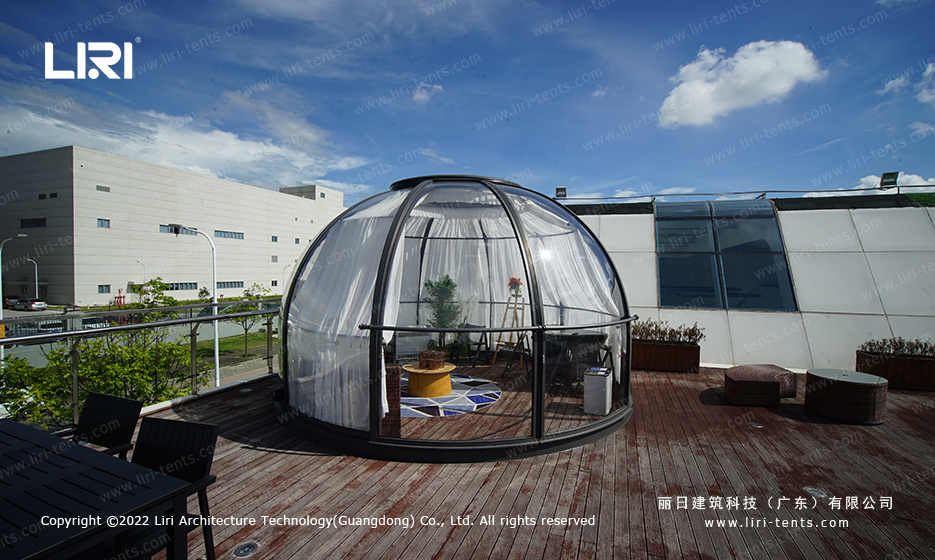 What's the difference between a summer tent and a winter tent? It's easy to imagine that based on the airtight nature of a bubble tent, it can certainly get a bit stuffy, even hot, in the midday hours of summer. However, in winter when it snows, it keeps the temperature well. In addition, the sturdy shell can withstand a certain amount of snow.
Is the shell of a bubble tent really sturdy? Its shell is usually divided into the reinforced glass and thickened PVC material. Whichever material is used, a search on the video site: bubble tent violence reveals many videos of blows with a hammer. As you can see, this material is not easy to break and is resistant to blows. Unless some kind of extreme damage is done, it can be used without fear.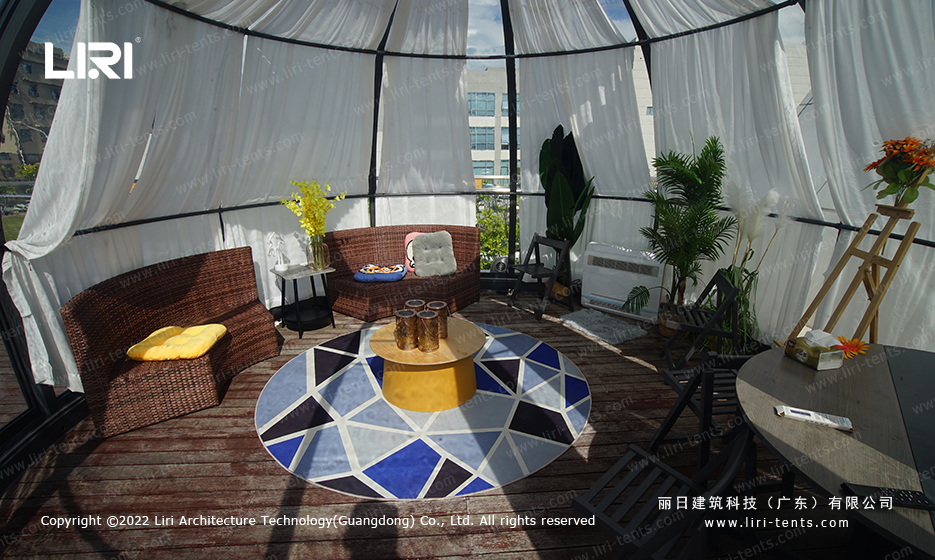 The bubble tent has a high commercial value in different scenarios. For example, fine restaurants use it as a private dining room, a premium VIP meeting room, a private collection room, etc. Outdoor campsites use it as a stylish camping tent or game room. The Bubble Tent exists as an independent, private, and shielded private space.