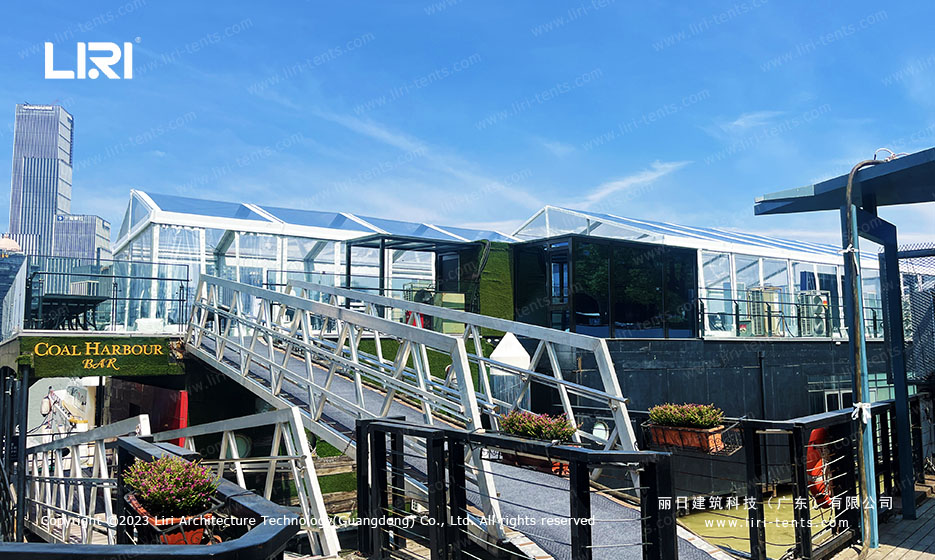 Transparent top tent (transparent tent) is a class of frame tent with high light transmission and easy to set up, which is very popular. Natural light can shine into the tent at any time, making the event site brighter and more spacious. Clear top tents are widely used for outdoor weddings, parties, restaurants, and corporate events to create a unique and memorable experience for attendees.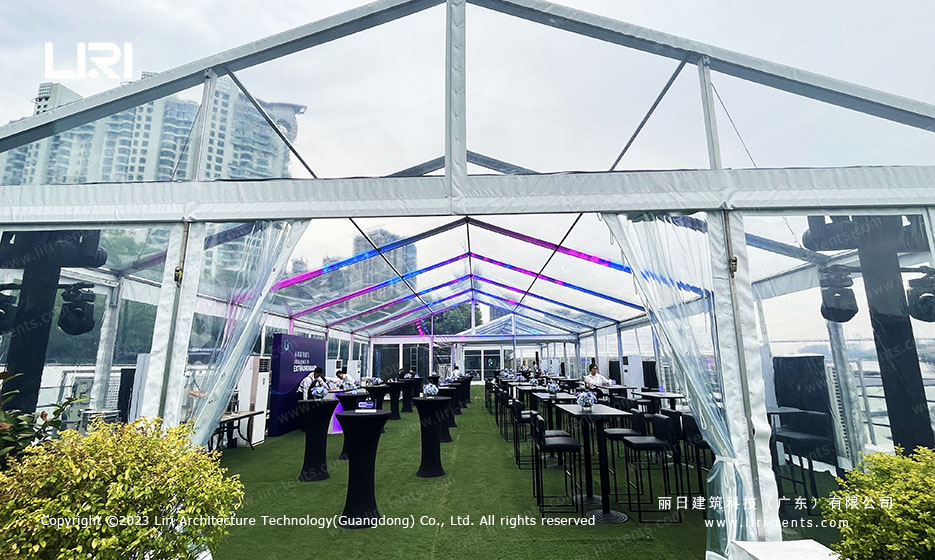 The clear top tent design makes it easier to get close to nature and save money at the same time. Thanks to the properties of the transparent PVC fabric, Clear Top Tents do not feel stuffy. At the same time, its two sides can be lifted to allow heat and air to escape at any time.
How to decorate a clear tent? Whether it is black, or white, or colorful tables, chairs, and chandeliers, you can always decorate with them. It's amazing. The decoration of a transparent roof tent does not depend on the interior but on the exterior. The interior design is based on the atmosphere of the event and the outdoor environment.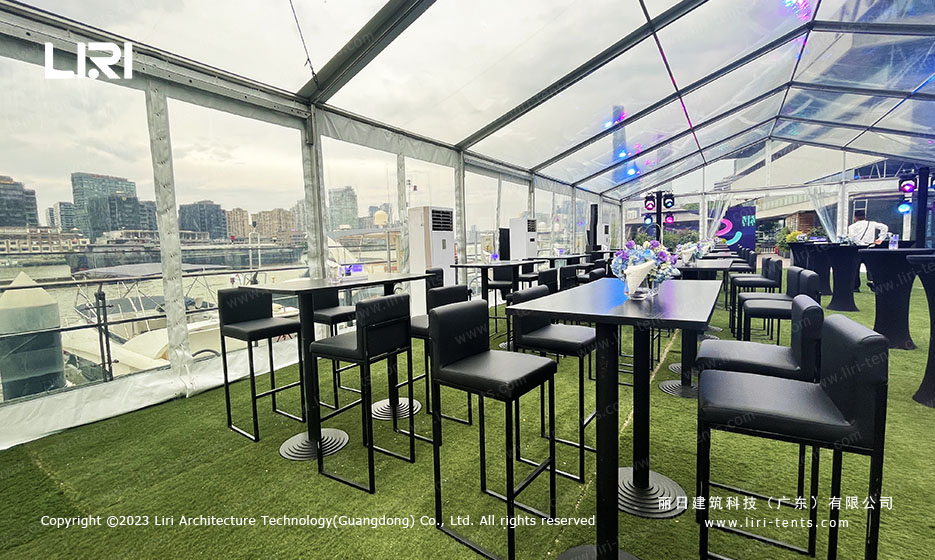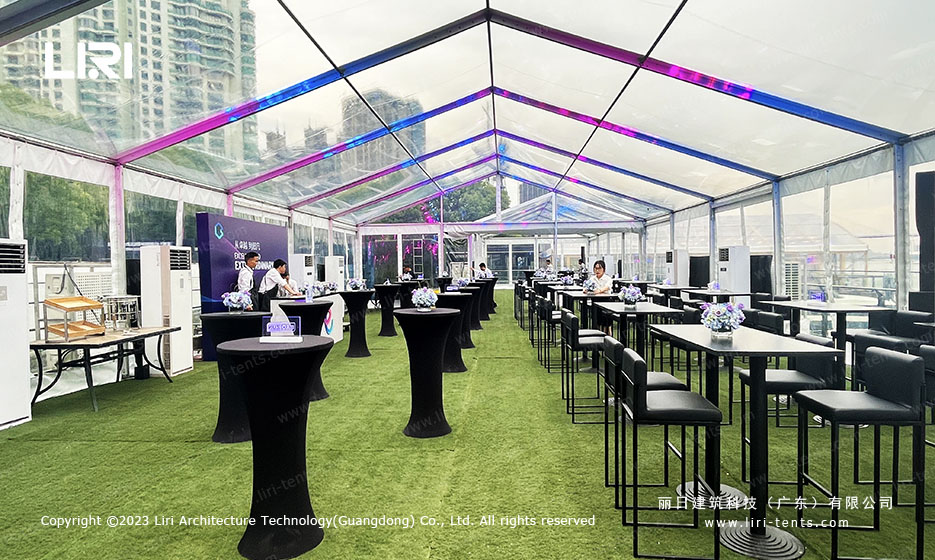 Liri-Tents offer tent rental and customization services that are widely used in outdoor weddings, camping, and brand events, creating a unique and memorable event experience for participants.