With ad hoc commercial events often taking place on the race track, how do you arrange to quickly set up a party tent that can be used in the limited area?
This time, the event organizer requested to set up a temporary tent building in a blank area of the racing track for temporary meeting and equipment parking. After field inspection, we decided to develop a 15x60m party tent to adapt to the site requirements.
Economical and practical A-frame top party tent, a week will be able to complete the set-up.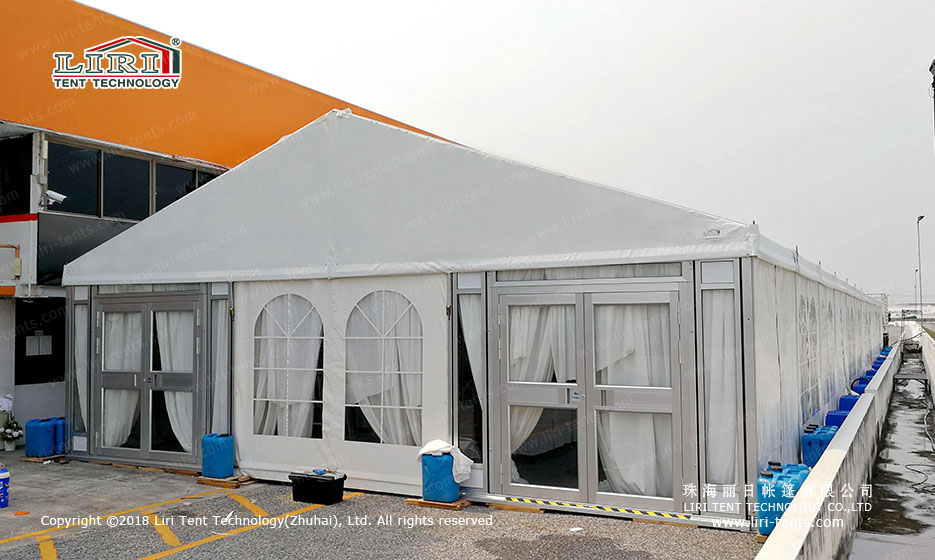 The 15 x 60m party tent uses curtain windows on both sides to help the air circulation in the tent.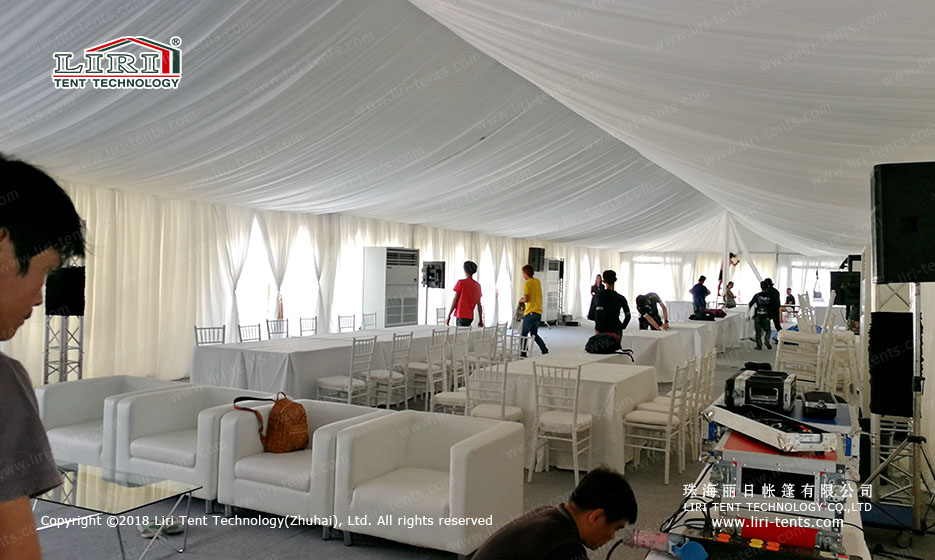 Compared with traditional concrete buildings, 15x60m party tents have low maintenance costs and more efficient construction time. Whether it is used as a temporary building or a semi-permanent building, there is no problem at all. These party tents can always be used for sports events, temporary exhibition halls, sales centers, etc. as temporary spaces.
If a larger party tent is required and this 15x60m is not enough for your needs, consider that a larger and wider custom tent is the best option.
15 x 60m party tent optional accessories:
Glass wall;
Curtain;
Tent lighting;
Activity tables and chairs;
Heating and air conditioning.
If you want to know more about the A-frame party tent, please send your detailed product inquiry. We will get back to you as soon as possible.