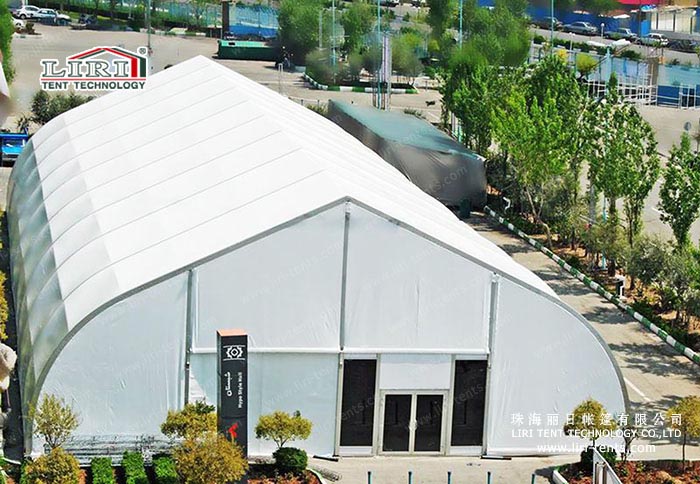 The special TFS structure tents, also known as tfs curve tents, are one of our newest tent products. More and more clients prefer these special tents because of its heart shape. These tents also have a wide range of applications for temporary events like other clear span tents. Whether you want to construct a temporary or permanent tent, it is an excellent choice.
The Curve Tents are modular structures increasing or decreasing in bay distance of 5m. The main frameworks are manufactured with high pressed extruded anodized aluminum (6061/T6) and the roof covers use double coated PVC polyester textile. Due to high quality and modular design, these TFS tents have strong rigidity to resist strong wind and snow fall. Moreover, it is easy to install, move, and store.
clear PVC window sidewalls
ground anchors
weight plates
decoration roof linings and side curtains
glass doors
clear roof covers and sidewalls, ABS hard walls
flooring system
rain gutters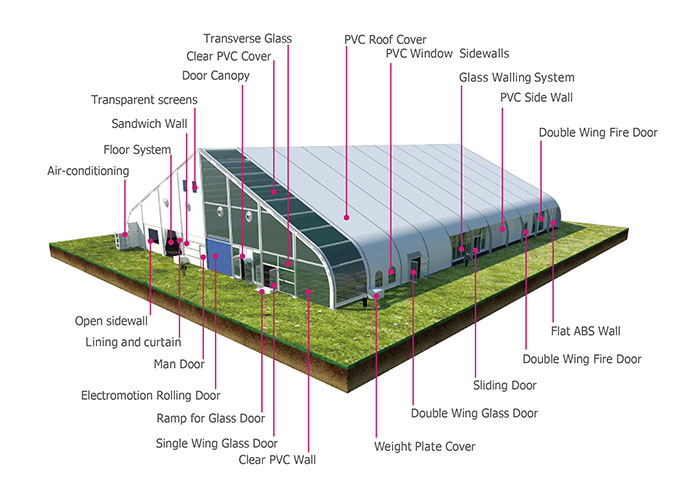 If you are interested in these TFS tents and more party tents, just SEND your detailed product inquiry below. We will get back to you as soon as possible.