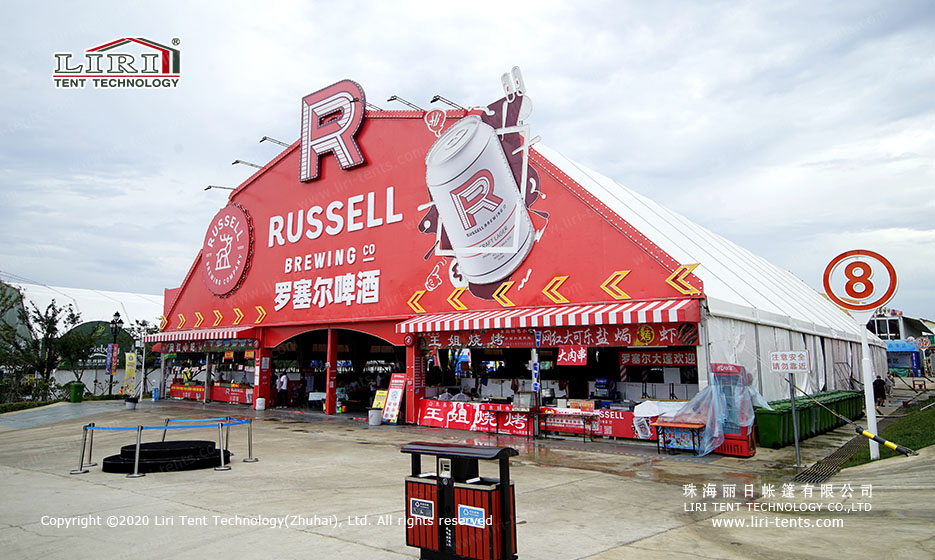 With the improvement of the quality of life, beer is gradually integrated into people's lives. In a state of rapid social development, people's life pressure is gradually increasing. Drinking beer has become a way of decompression for many people.
The Beer Festival is a festival where many international beer brands and a variety of delicacies gather together. With over 1,000 beer events taking place around the world every year, it is clear how popular they are.
For the Qingdao Beer Festival in China, Liri's festival tents were used as the main buildings. With a branded logo-printed promotional front door and an exaggerated rendering of the tent's color palette, the tents were stylistically wrapped inside and out. At nightfall, colorful lighting effects and melodic electronic music will make you urge to enter the tent and explore all around.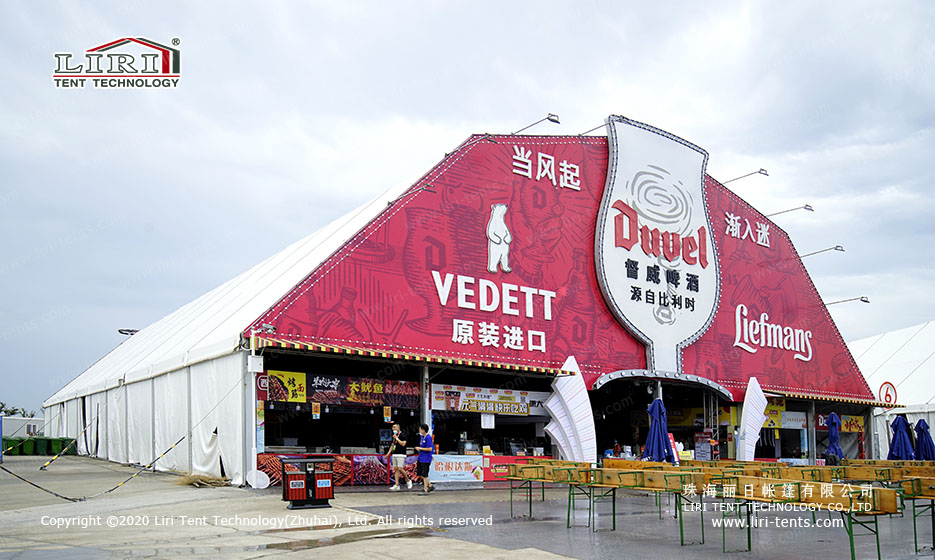 The internal no upright design of the tent provides maximum space, both in terms of view and space for activities, also there is no shelters inside the tent, the space is maximized. Large professional choreography facilities, dozens of tables and chairs can easily be placed inside the tent. The high roof does not make people feel oppressive and the on-site effect is very impressive.
For an event as cyclical and mobile as Beer Festival, it would not be cost-effective to build a fixed structure for this purpose. The search for a suitable venue is also influenced by scheduling, location and policy. Considering all aspects, it is undoubtedly the best solution to use large tents according to local conditions.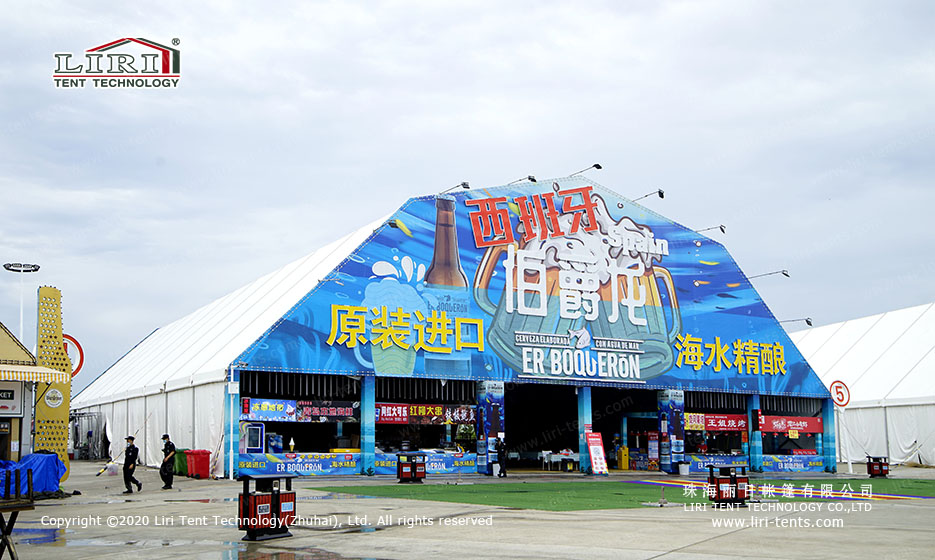 Liri Tent has long-term cooperation with the Tsingtao Beer Festival official, specializing in tent rental and customized design, construction and recycling, and is a trusted partner of the festival, with quality and strength for all to see.

Festival Tents Dimensions
| Span Whidth | Eave Height | Ridge Height | Bay Distance | Main Profile |
| --- | --- | --- | --- | --- |
| 20m | 4m | 9.42m | 5m | 204x120x4mm (4 - channel) |
| 25m | 4m | 11.72m | 5m | 256x121x5mm (4 - channel) |
| 30m | 4m | 13.2m | 5m | 256x121x5mm (4 - channel) |
| 40m | 4m | 15.4m | 5m | 300x120x5mm (4 - channel) |
| 50m | 4m | 16m | 5m | 300x120x5mm (4 - channel) |
| 60m | 4m | 17m | 5m | 400x120x7mm (4 - channel) |