Party Frame Tents: With the most-awaited party season of the year just around the corner, the demand for party tents is sure to hit the roof pretty soon. When it comes to purchasing or renting a party tent for an upcoming event, you should be aware about the different types of tents available in the market to make the best choice that fits into your budget and needs. From a corporate party, to a family get-together to a casual party with friends, the best party in the town can be thrown under a tent.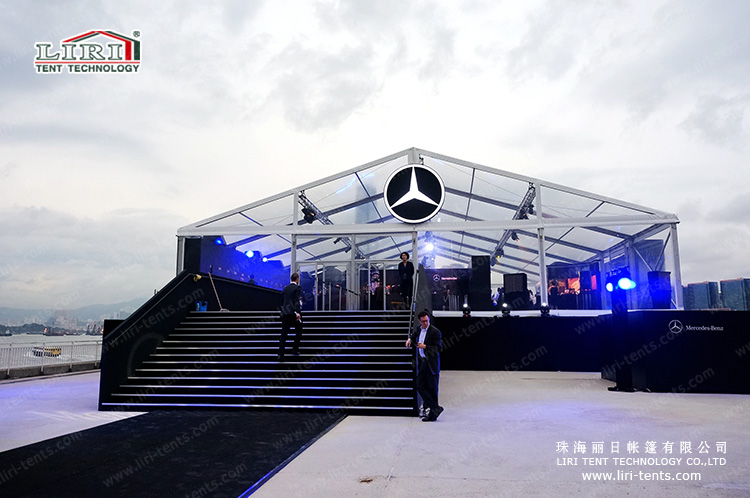 Party frame tents are usually available in different sizes and shapes. Therefore, depending on the guest list and the event you planned, you can always rent or purchase a tent and throw a perfect party that would remain etched in the minds of the guests for a long time to come.
Types of Tents
Tents are broadly categorised into 2 types:
Traditional rope or pole tents, and
Frame Tents
Traditional Rope Tent
A traditional rope or a pole tent differs for a frame tent in its installation process and the structural framework that is used to hold the tent upright. A rope tent depends on one or more central pillars and a set of surrounding poles that are used to cover the tent top. The poles are not planted on the ground, but are generally held upright by tensioning the top and tightly securing it to the ground with ratchets, ropes. Because of the support that the poles provide, traditional pole tents are able to cover a much larger area than a frame tent.
Frame Tents
Frame tents are formed by interlocking bars that are joined together to form a rigid, robust metal structure that supports the tent top. Once erected, the top and the sidewalls are attached to the framework, to produce an enclosed area free from centre pole. Frame tents may be secured simply with weights and ballast. When compared with traditional tents, these are extremely versatile and can be installed easily on almost any type of terrain.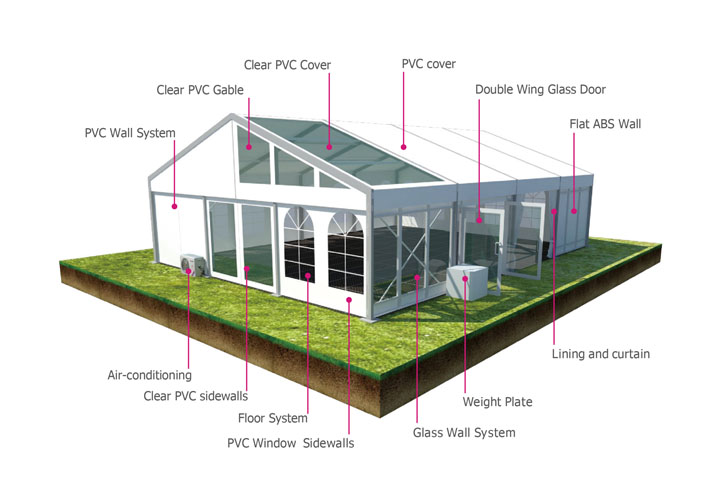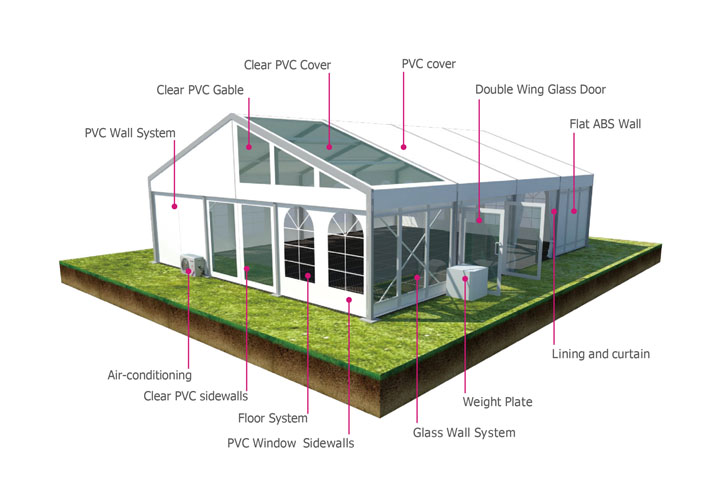 Understanding Different Details Of A Party Tent
Tent Pole Drape Cover: Tent pole drape cover is amongst the most inexpensive yet trendy looking way to create the right ambience for your party. Tent pole drape cover is mostly used in weddings or upscale events.
Tent Flooring: Tent floorings are necessary for large events such as university graduation, expo, trade fairs, etc.
Tent Heater: A Tent heater is perfect for places where the temperatures are prone to fall quite low. It helps in sustaining normal temperature within the tent.
Tent Perimeter Lighting: If the event is being held in evening or in at night, the need for tent perimeter lighting is extremely critical. If you are using a tent made of thick fabric, you may require extra lighting.