The graduation party tent is a very flexible outdoor structure. For its overall simple and easy-to-install structure design, as well as unique appearance it is the best choice for holding a graduation party in various outdoor venues.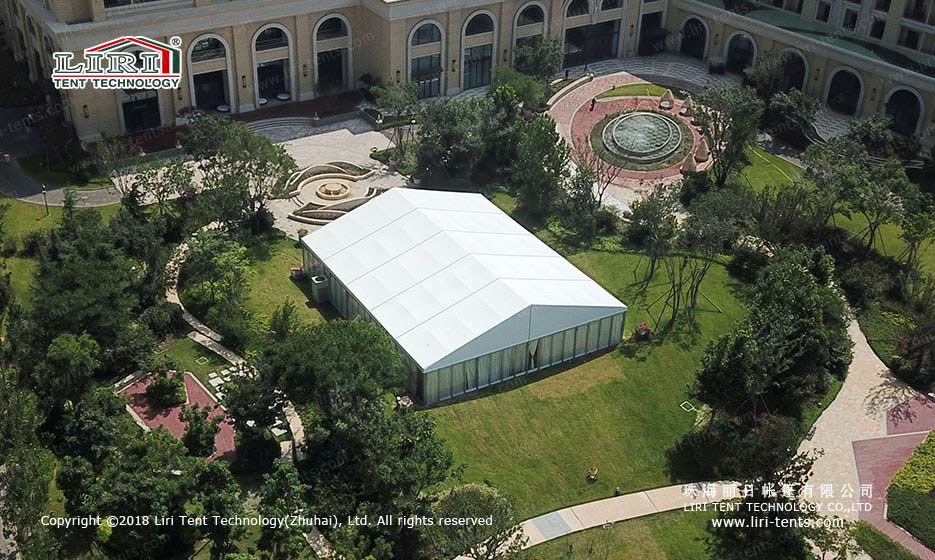 However, the ordinary party tent looks bland, so how can we make the graduation party tent more eye-catching?
1. Around the party tent, a variety of beautiful flowers and light strips can be placed. When at night, the glittering light will create a romantic atmosphere.
2. Insides, there can be seats for dining and balloons for decorating the tent. With colorful balloons floating on the top of the tent, the party will be more beautiful.
3. Of course, the ground is also an excellent place to decorate. We can use scaffolding to raise the ground and lay a wooden floor to make the environment more clean and comfortable.
4. A stage can also be built in the tent for live performances and equipped with a large screen to display various information content on the scene.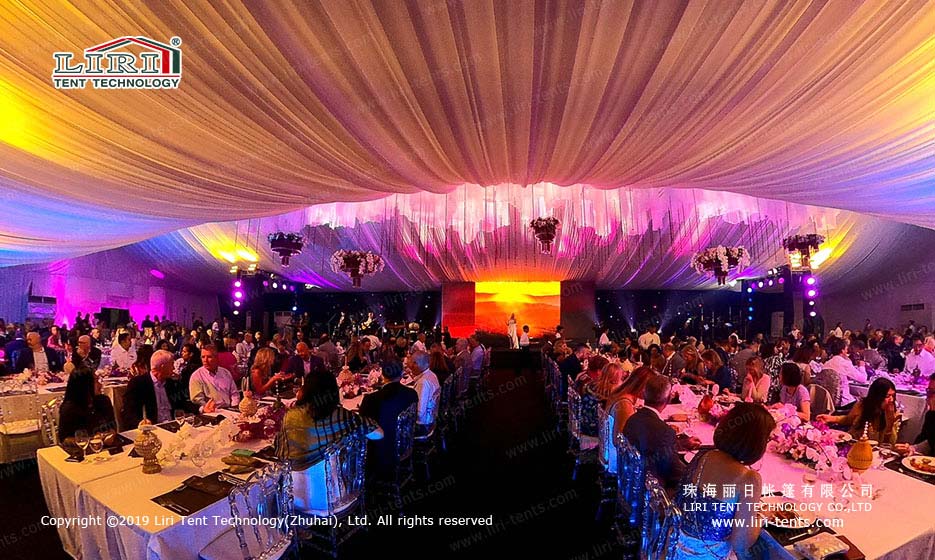 Secondly, it can be customized according to the needs of the organizer. The exterior can not only adopt a pure white appearance but also can choose transparent or other colors to change the overall style of the tent. At the same time, the tent can be equipped with glass walls around to make the interior space feel more spacious. Of course, the Graduate Party Tent can not only be purchased but also leased, which is more convenient. After being decorated exquisitely, the party tent will bring everyone a more unforgettable graduation banquet.