The PVC Pagoda Party Tent series is available in 3x3m, 4x4m, 5x5m, and 6x6m with a standard side height of 2.5m. The framework of the Pagoda party tent uses the 3 channel 65x65x2.5mm aluminum alloy and it can resist the wind speed of 80km/h (0.3kn/m2). The fabric used consists of opaque 850g/sqm PVC and the roof cover is fixed on four upright supports.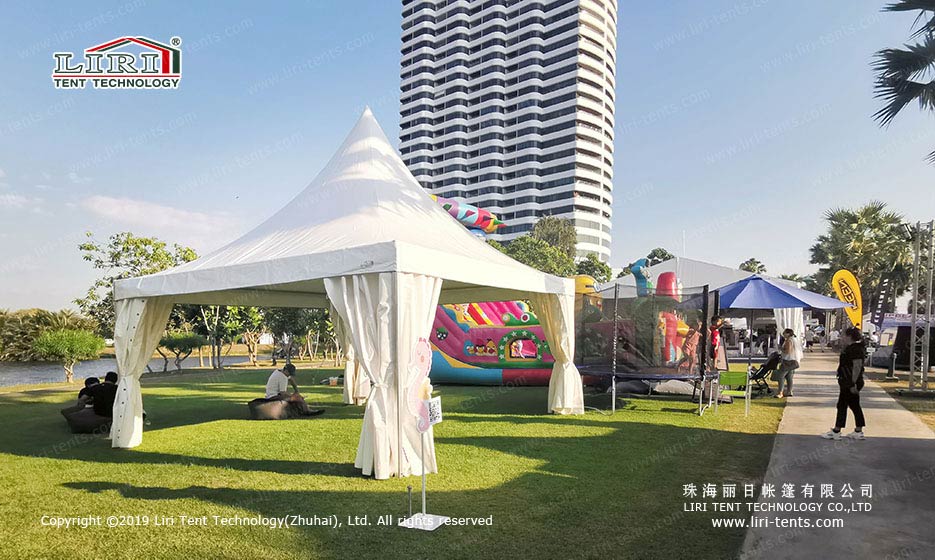 PVC Pagoda Party Tent has several options of accessories to choose from. The options for this tent include a glass wall system, glass doors, wooden flooring, ground anchors, decoration lining and curtains, etc.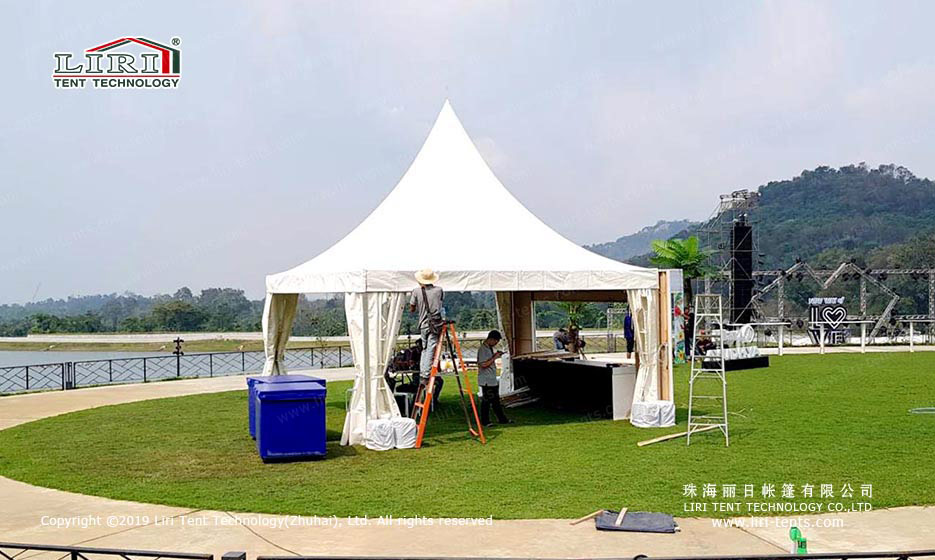 You can use the PVC Pagoda Party Tent as a single unit or combine them to enlarge space with a rain gutter. The Pagoda Party Tent is easier to assemble and dismantle than the European high peak tents, as well as easier to store.  the tent is different from the traditional European tent because of its simple interior structure. Pagoda party tent is safer than folding tents. It will take about 10 minutes for two people to assemble the tent. They can make your outdoor event become more visually pleasing!