Are you going to throw a birthday party or other kinds of celebrations in winter? If yes, we need to choose a suitable place first. A different event venue for a different ambiance experience. Our outdoor winter party tents are the ideal choice for you. It not only gives you a comfortable temperature, but also a special atmosphere.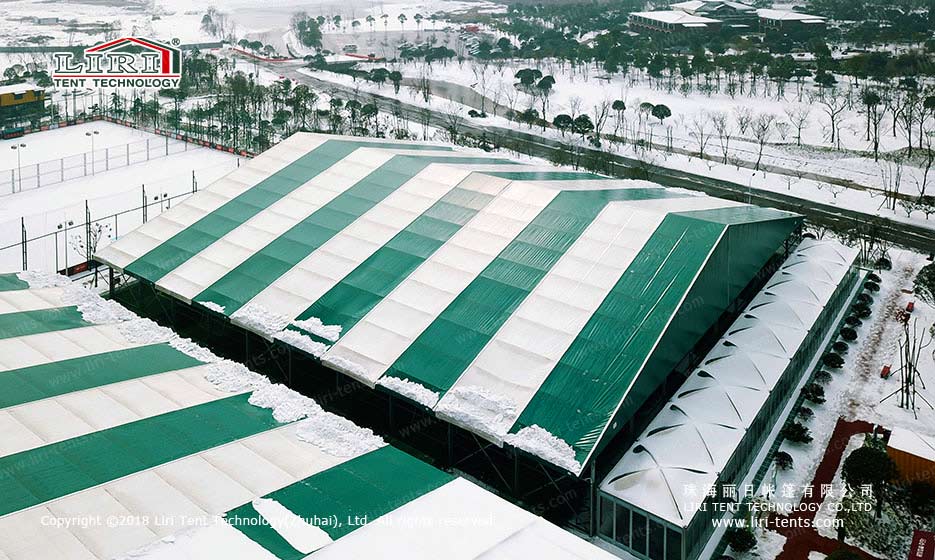 Winter is the season of romantic and beautiful, white snow covered the whole road, and snowflakes are falling in the air, making it a perfect scene to set off the atmosphere. also it is the best time to carry out all kinds of party activities, which is just like the grand Christmas party in the winter. Having a party during the night and worrying about the impact on the neighborhood, the cost is high to rent an indoor place for a party. While the outdoor winter party tent will be your best choice to create party event space.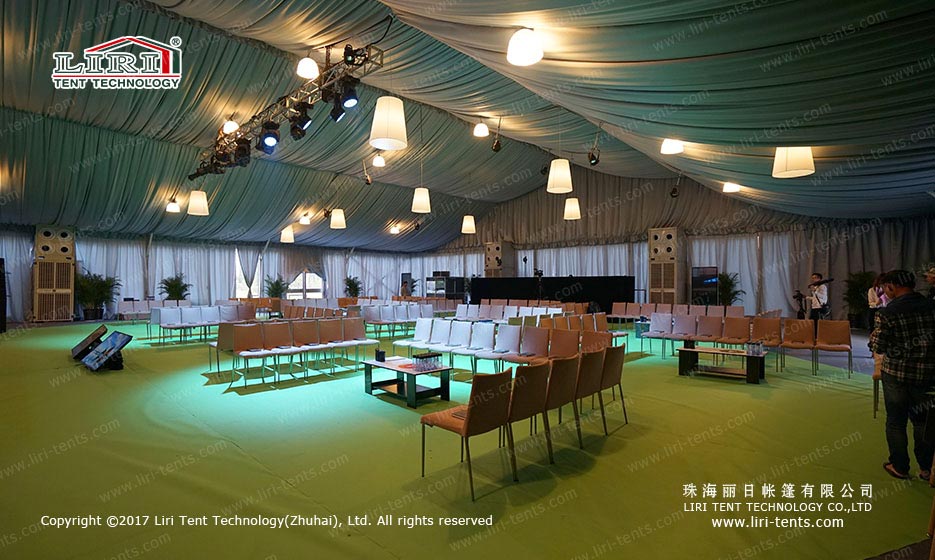 The outdoor winter party tent is an assembly-type construction. It has a flexible assembly and construction method and is adaptable to a variety of outdoor terrain environments. We recommend that you choose your party tent according to the actual number of people and the size of your party. You can maximize the use of the space and save on installation costs.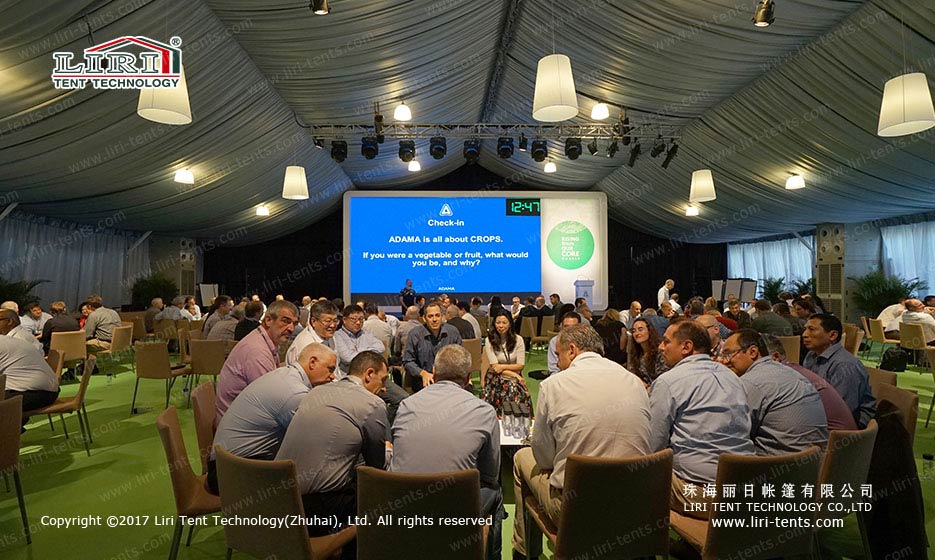 When choosing the outdoor winter party tent, we can also have a DIY exclusive design. We can provide the white PVC fabric and glass wall system for the outside of tents. The tent can use white PVC fabric or glass walls. We can also add a light system to set off the atmosphere. And choosing the glass wall design can not only enjoy the outdoor scenery but also can improve the quality of the whole party, especially on a snowy day, which will be a party feast that makes a person unforgettable.
Outdoor Winter Party Tent Series Specifications
| Span Whidth | Eave Height | Ridge Height | Bay Distance | Main Profile |
| --- | --- | --- | --- | --- |
| 30m | 4m | 8.9m | 5m | 350x120x5mm (4 - channel) |
| 40m | 4m | 10.5m | 5m | 350x120x5mm (4 - channel) |
| 45m | 4m | 11.38m | 5m | 350x120x5mm (4 - channel) |
| 50m | 4m | 12m | 5m | 350x120x5mm (4 - channel) |
| 60m | 4m | 13.6m | 5m | 350x120x5mm (4 - channel) |