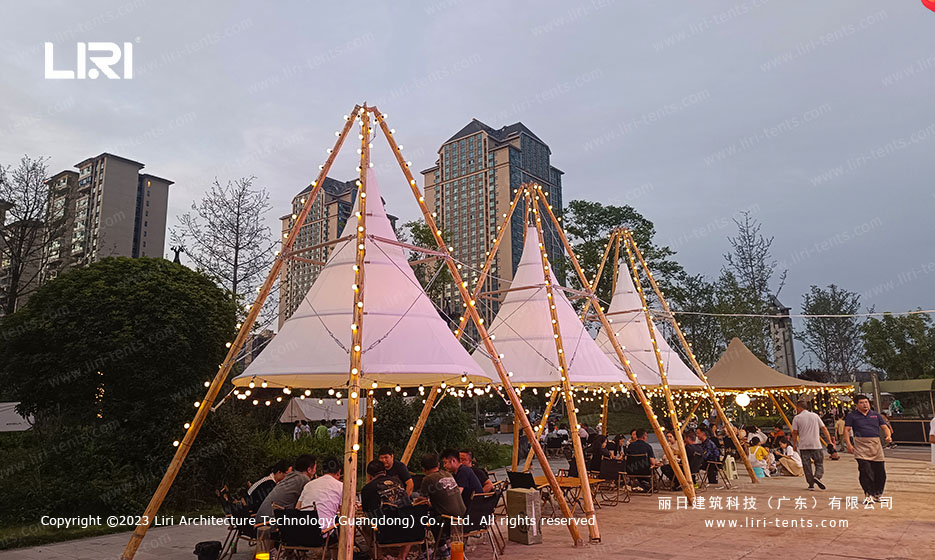 If you want a different kind of restaurant tent, then the bamboo tipi tent is a great choice. This combination of outdoor camping-style restaurant tents is very popular these days. A small restaurant in the city, experience two styles.

Amazing Enough Bamboo Tipi Tent
From outdoor barbecues to urban barbecues, each tent has its own character and style. There are both large restaurant tents and ambient outdoor camping tents. They can be switched in different scenes, island, desert, grass, city terrace, whenever you need.
The bamboo tipi tent is made of four pieces of bamboo as support and closed with steel fasteners. With just the right amount of spiked tarp, the shape is like a polygonal triangular tower. Around the edge of the bamboo poles and tarp are led string lights of different lengths to save electricity and illuminate. At night, the cone-shaped bamboo tent is like a sudden appearance of a lighthouse.
The tents are available in different sizes to accommodate different families. The extra space does not protect you better. The Liri-tents are available in 3×3 / 4×4 / 5×5 / 6×6 sizes and are the best choice for the price.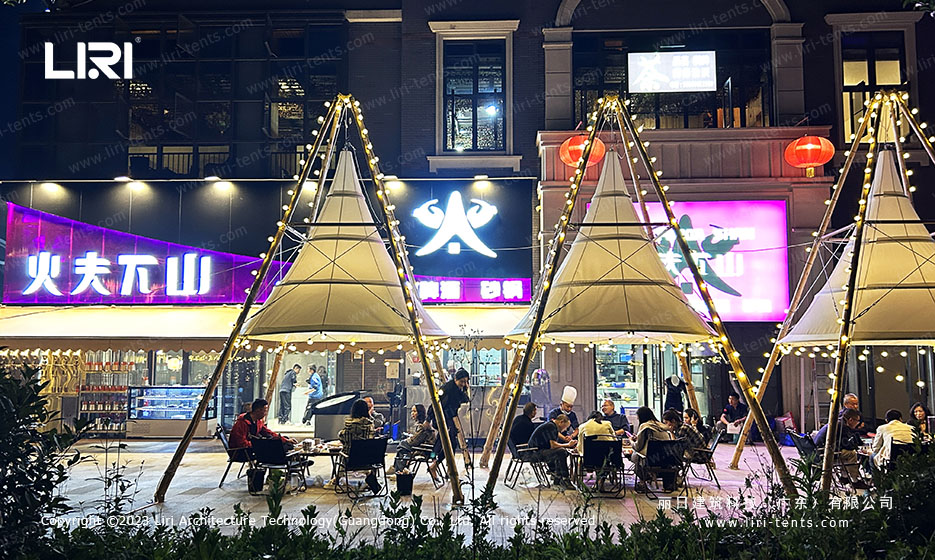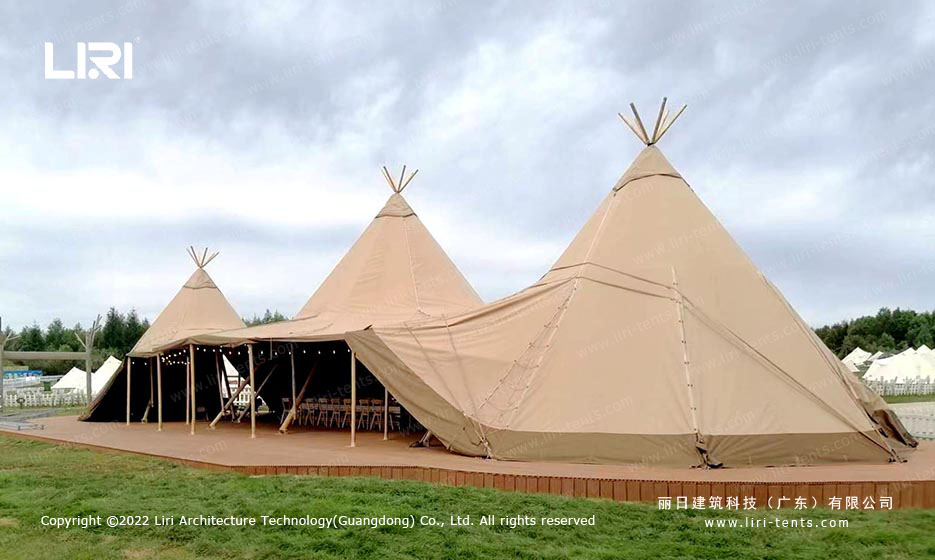 Tipi Party Tent | New Series For Camping And Trade
King of the Outdoors' tipi tents is available for hire in a range of sizes to suit different themes with ease.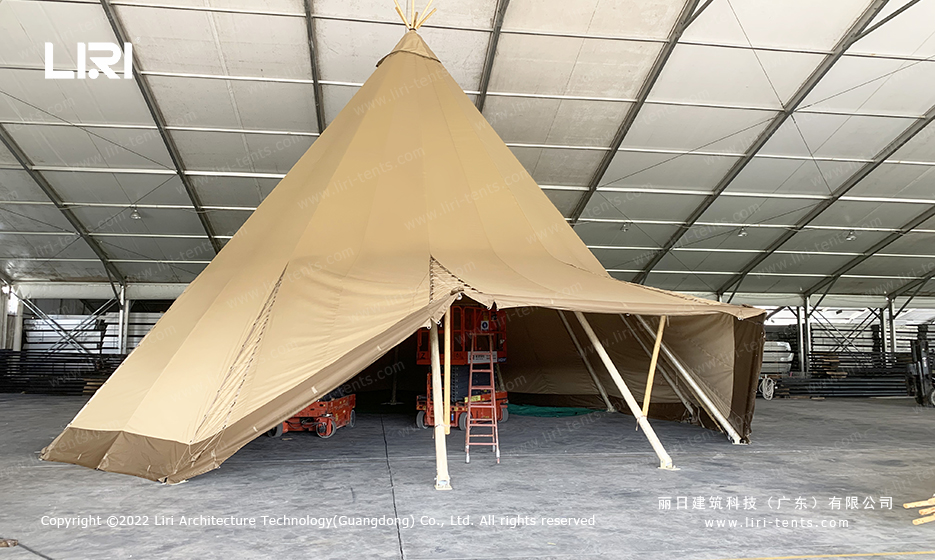 Tipi Tents for Party Event
Tipi tent, because of its easy set-up and unique wilderness look, has remained a favorite tent for camping enthusiasts.