Liri wholesale party tents offer room for your quite individual space design. Side heights are with 2.5m, 2.6m, 3m, 3.3m, 4m meters, however, you can extra it according to your need. Width of the tents can be from 3 to 80m, making a special space feeling. The party tents are great for just about any occasion. Anyone can take the time to buy or rent one and set it up themselves in a small amount of time. Get started right now and start shopping for a new tent and enjoy the backyard a lot more.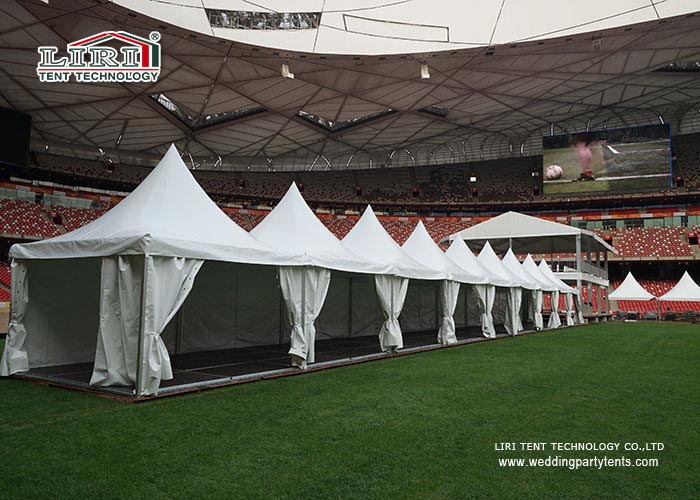 Optional Accessories for Wholesale Party Tents
Covers: colourful cover, transparent cover, inflatable roof cover
Windows: clear PVC windows, mesh window, glass window for glass wall
Wooden Flooring System: VIP cassette flooring, simple cassette flooring, ringlock scaffolding flooring
Doors: double-wing glass door, single-wing glass door, glass fire door, aluminium door, rolling shutter(automatic or manual)
Wall: soft PVC fabric wall, glass wall, ABS hard wall, sandwich panel wall, steel plate wall
Fixing Methods: ground anchors, weight plate, expandable bolts
Rain Gutters: inner roof beam rain gutter or rain gutter between two similar tents
Other Optional Items: table and chair, lighting, AC Units, carpeting, installation tools, etc.
If you want to know more about these party tents and other more, just SEND your detailed product inquiry below. We will get back to you as soon as possible.