1000 People Party Tents Introduce
If you are celebrating special events, the best choice is to hold a tented party. From 50 people tents to 1000 people party tents, they can coordinate well with parties' theme to create touching and romantic atmosphere. Party tent can make the events more elegant and spectacular. Liri Tent can customize the party tents and provide you the best event plan according to your demands, and make sure you got beyond-expectation enjoyment and guarantee no matter your want a party that is high-profile luxury or low-key touching romance.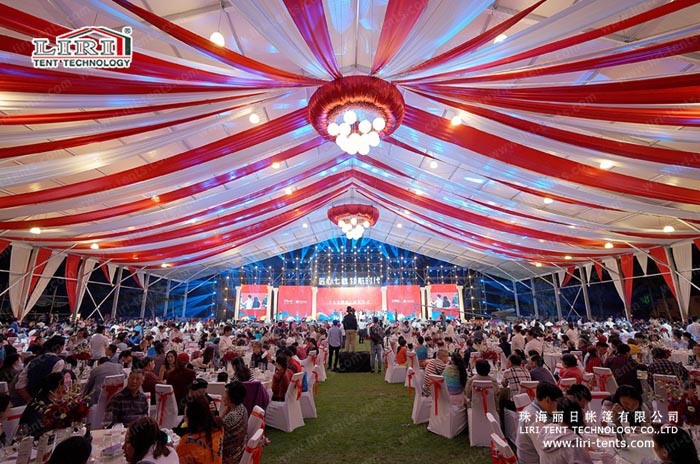 Features
fast installation and convenient
mobile and other characteristics
decorated with special lining curtain, lighting, stage, dance floor, bar, dining area and so on
for various banquets, cocktail parties, outdoor weddings, private parties, beer or music festivals
If you want to know more about these party tents, just SEND your detailed product inquiry below. We will get back to you as soon as possible.