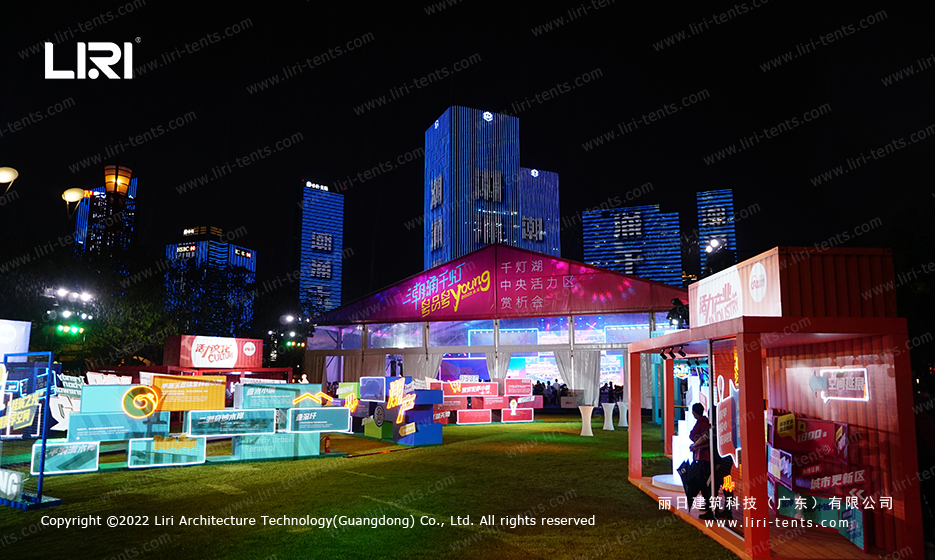 In most people's impression, the tent gives the impression of a square, rectangular shape, just like a small warehouse. In fact, our party tent shape is not only square but also round, curved, and spiked. Whether day or night, in addition to practical functional needs, can also provide colorful lighting and projection effects for weddings and exhibitions. Especially for large party events at night.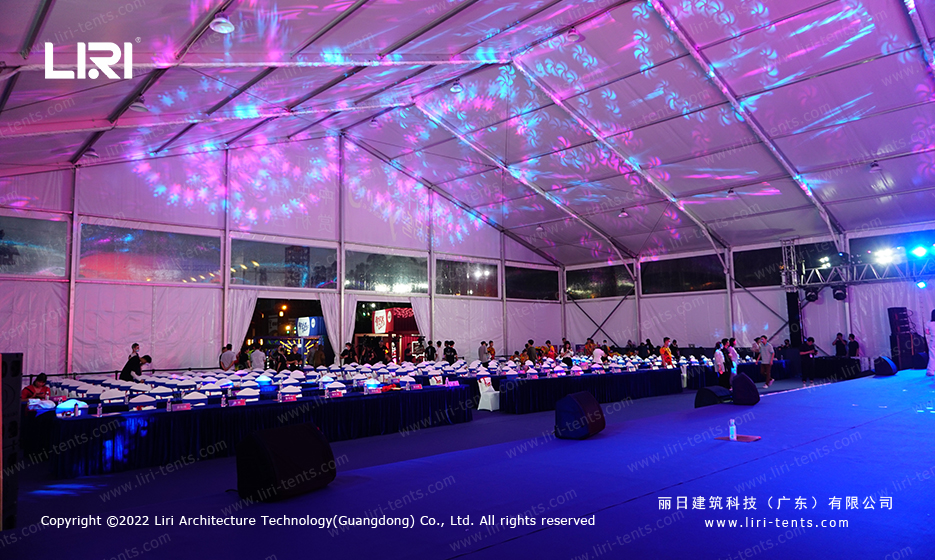 On a summer evening, a light show took place as scheduled. Our party tent was the most important structure, providing a safe and secure "temporary shelter" for the hundreds of people in attendance. Not only was it protected from unstable weather, but it also provided a stage for light projections and performance teams. On the uneven grass, we laid down a simple kickstand platform. That's why the interior goes so smoothly.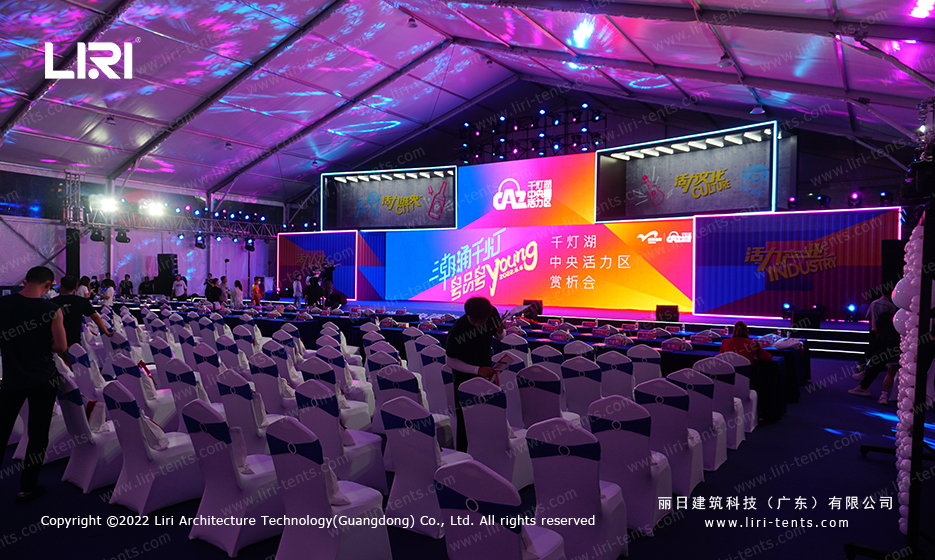 In order to create a dream-like atmosphere on site. The organizers chose to use PVC transparent walls around the tent. The tent space without a column has a vast stage and hundreds of chairs for watching the show. With a tent roof over 6 meters high, the audience would not feel overwhelmed at all. Under the wonderful performance and lighting effects, everyone had a happy evening.
The next day, the party tent that completes the task will be dismantled as scheduled without damaging the vegetation of the lawn.