When holding a group outdoor event, we need an indoor place. When we have dinner, entertainment, and performance, we will use a Luxury Party Tents place will be a good choice. The size of the party tent can be customized according to the customer's needs. At the same time, the tent shape can be designed exclusively to ensure customer satisfaction.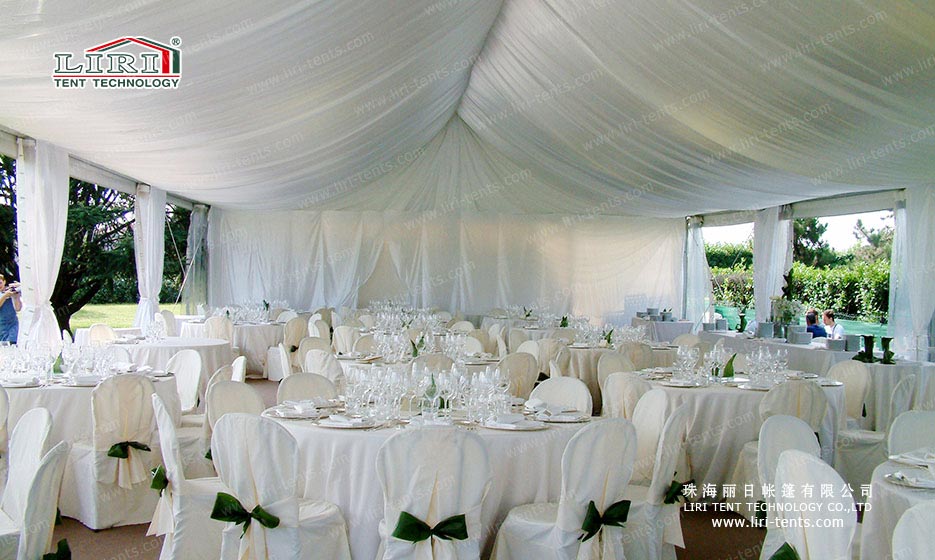 In order to improve the more user-friendly service, Luxury Party Tents can not only be bought but also leased. This can solve the problem of capital on the one hand and the problem of storage and maintenance on the other hand. As a result, party tents are a very popular temporary space place today.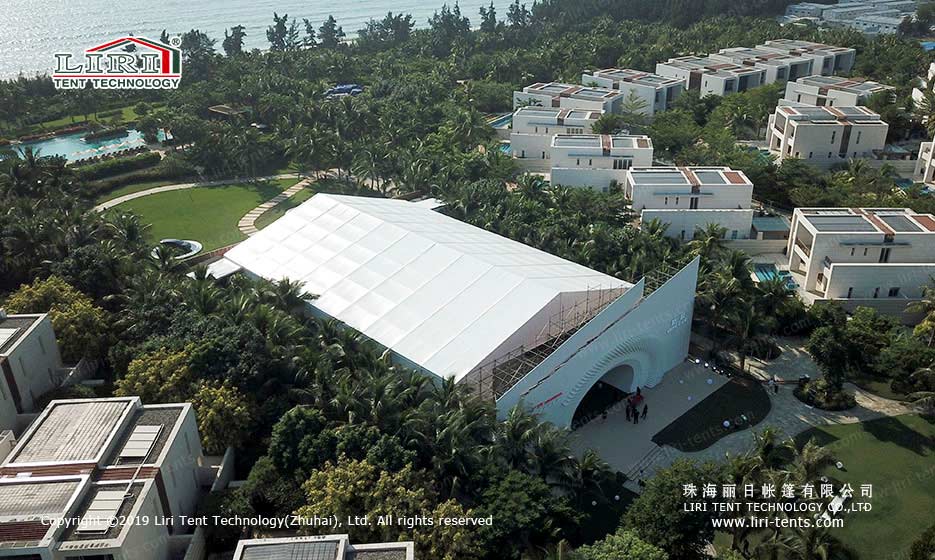 The flexible assembly structure design of the Luxury Party Tents, easy to install and disassemble, will save a lot of time, so it is very versatile, it can be New Year Parties, but also weddings, dinners, entertainment, meetings, etc.but also speak volumes for the host's impeccable taste and sense of aesthetics.
Party tents mostly have very fashionable interiors and some luxury tents may also provide air conditioning during summers and heaters during the winter months.
Party Tents Series Specifications
| Span Whidth | Eave Height | Ridge Height | Bay Distance | Main Profile |
| --- | --- | --- | --- | --- |
| 30m | 4m | 8.9m | 5m | 350x120x5mm (4 - channel) |
| 40m | 4m | 10.5m | 5m | 350x120x5mm (4 - channel) |
| 45m | 4m | 11.38m | 5m | 350x120x5mm (4 - channel) |
| 50m | 4m | 12m | 5m | 350x120x5mm (4 - channel) |
| 60m | 4m | 13.6m | 5m | 350x120x5mm (4 - channel) |