Liri Tent's high-quality double-decker marquee sale is a kind of two-story structure designed with great flexibility. These tents for events are popular for various outdoor events, as it is very easy to set up and takedown. It has a wide variety of uses from high-end parties to sporting events. Therefore, you'll impress everyone with its architectural beauty.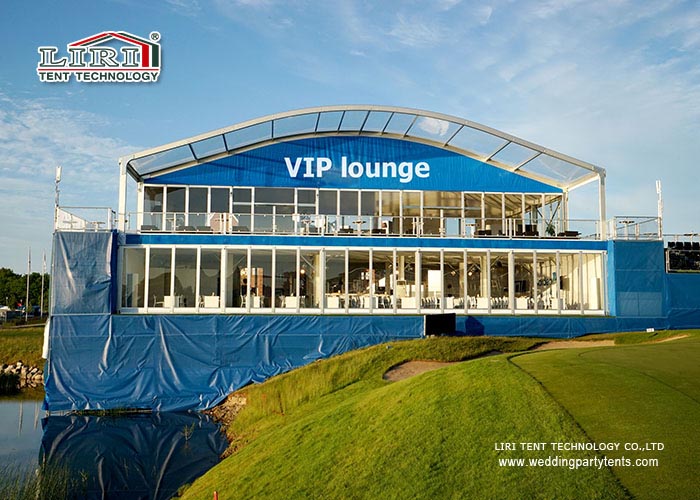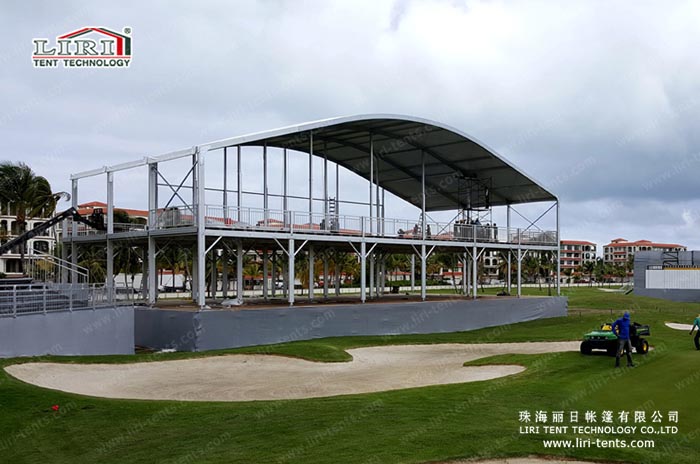 Materiel of Double Decker Marquee Sale
Fabric: Double PVC coated polyester fabric, which is waterproof, UV resistant, fire retardant according to standard NFPA701, CFM & DIN4102 B1/M2.
Frame: Hard pressed extruded aluminum 6061/T6, anodized surface finishing.
Connections of transparent tent: Hot-dip galvanized.
Features of Double Decker Two Story Tents Events
Allowed temperature condition: -30 degrees Celsius~+70 degree Celsius.
Wind load: max. 100km/h
Snow load: 75kg/sqm, anyway, snow can't stay long.
Easy to be assembled and dismantled, movable.
No pole inside, 100% stateless.
If you are interested in these tents and other more, just SEND your detailed product inquiry below. We will get back to you as soon as possible.